The e-commerce boom of the last year has made it harder than ever for new and old online store owners to stand out. With so many businesses competing for attention, it's more important than ever to stay up-to-date with the latest trends and consumer demands. But what is the best way to do this? There is no easy answer, but one thing is certain: e-commerce is here to stay.
As the popularity of online shopping continues to grow, it is becoming increasingly important for businesses to offer fast, personalized, and convenient digital experiences. Stores that are built with flexible solutions are better able to meet these demands and stay competitive. WordPress is a popular open-source option for quickly building new e-commerce stores or refreshing old ones. In this article, we will explore why WordPress is being used more for e-commerce stores and how WooCommerce can help those stores grow.
Benefits of WordPress
There are many reasons why WordPress has become the world's #1 content management system (CMS). For e-commerce stores, WordPress is an attractive option because it provides users with true ownership over their digital business. With WordPress, you own your site and everything that comes with it, including the data it produces. You get to decide when it's time to add new features and functionality, or when it's time to change your web host. This is in contrast to closed, proprietary platforms, where you don't own your store or the data it produces, regardless of how much you've invested in it.
WordPress is the perfect platform for e-commerce stores because it is so flexible and easy to use. With WordPress, you can add new integrations and find developers who have serious WordPress experience without spending a lot of money. WooCommerce, the leading WordPress e-commerce plugin, does not charge users a percentage of sales, unlike platforms like Shopify. This means that you can avoid commissions and vendor lock-in, and break out of the limitations that come with cookie-cutter website builders. With WordPress, you have the freedom and flexibility to grow your e-commerce store alongside your business or brand.
There are many benefits of using WordPress, including its low cost of entry, community support, and regular updates. WordPress is a popular choice for online stores because it is open source and free from upfront licensing fees. Its technology is well-understood and rigorously tested, and it is maintained by an active community of professional developers and code testers. As a result, WordPress provides new features, enhancements, and security improvements on a regular basis.
WordPress is the most popular website builder in the world for a reason. Its extensibility and customization options are second to none, and there are thousands of themes and plugins available to choose from. Whether you're looking to add e-commerce functionality to your website or just want to spruce it up with a new look, WordPress has you covered.
Building a brand
There are many e-commerce website platforms available, but WordPress provides a unique set of advantages for businesses looking to create a comprehensive online presence. With WordPress, you can easily add media-rich, brand-infused content to your website that will take customers beyond a simple shopping cart experience.
Storytelling is a powerful marketing tool, and with WordPress, you can weave your brand across your website to create a deeper connection with your customers. This resonates far more than a cold, transactional checkout screen and leads to higher traffic and conversions.
As e-commerce becomes more competitive, it's important to find ways to set your site apart. Content marketing is one of the most effective ways to do this. By creating fresh, engaging content, you can attract new visitors and leads. And because WordPress is such a popular platform for creating content, using it to build your e-commerce site makes it easy to connect your unique brand to your store. Plus, with digital marketing software like HubSpot, you can use the content you create to quickly launch and track inbound marketing campaigns that will give your store an added boost.
Ecommerce with WordPress
Shopify is the leading e-commerce platform and it now powers more than a quarter of the top 1 million e-commerce sites overall. Shopify provides an easy-to-use approach to e-commerce that's also highly effective. Shopify-powered sites are believed to generate between $10 and $15 billion in annual sales.
WordPress is an incredibly versatile platform that can be used for a wide variety of purposes, including e-commerce. When it comes to hosting an online store, WordPress shines thanks to its specialized tools and functionality. WooCommerce hosting, for example, offers everything you need to get your store up and running quickly and easily.
However, some users prefer to take a more modular approach to their e-commerce stores, adding in additional integrations and features that go beyond the initial setup. This can include things like enhanced search functionality and personalization. No matter what your needs are, WordPress can be a great solution for your ecommerce business.
Building Omnichannel commerce
With the continued evolution of consumers, creating eye-catching e-commerce websites is just the first element in building a competitive business online.
Adding content, as well as robust eCommerce functionality can be very useful, combining those elements to your website is a great way to make your e-store stand out from the competition.
The full customer experience—from the first click to buying the product— has to be easy and convenient on a personal level, or customers will simply go to a different website.
When the many e-commerce functionalities meet the flexibility of WordPress, this can unlock endless options for building an amazing e-commerce experience.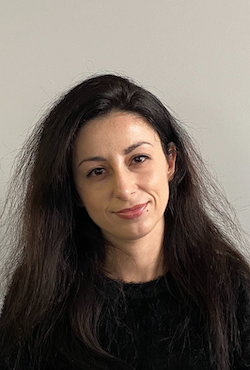 Nadejda Milanova
An experienced Content creator in the field of Search Engine Optimization (SEO) and WordPress. A true proffesional with a Master's degree focused on journalism.
Read more by Nadejda Milanova