The digital retail industry has become a highly competitive market, including the ecommerce platforms that power it. As per the G2 report, there are more than 370 e-commerce platforms accessible for businesses and individuals. Meanwhile, Statista data has projected that the ecommerce market will reach £80,678 million in the United Kingdom alone by 2021 and £92,464 million by 2025. While there are various alternatives, it is practical to find the best platform suitable for you and your business.
This article has surveyed the most popular ecommerce platforms, providing extensive information, including their pros and cons, and a comparison between some of the platforms to enable you to determine which one is most suitable for your requirements. The Best Ecommerce Platforms – The Top Picks
Shopify
BigCommerce
Big cartel
Magento
WooCommerce
Wix stores
Squarespace
If you are wondering which ecommerce platform is ideal for your business, here is a complete analysis of the top 20 platforms on the market to help you decide which one is suitable for you. The article will continue with their prices and payment processing options before looking at the platforms in detail.
What started in 2004 by a team of snowboarding devotees has become a leading ecommerce business solution with over a million businesses across 175 countries. The platform's retailers cover a wide range of sizes and industries. Shopify is a standout amongst ecommerce platforms for novices and SME organisations that need assistance setting up their online shops. Everything you will need, from front-end design to content management to backend analytic, is already integrated into the platform. When you have the essentials set up, it is easy to upgrade with third-party extensions or possibly change the store's coding itself.
The platform, which begins from basic- Basic Shopify ($29/mo), Shopify ($79), and Advanced Shopify ($299), has several building features including,
Custom domains
Real-time sales figures
Unlimited product listing and inventory tracking
AI/personalisation
Over 70 templates and themes available.
This platform, which two Australians started in 2009, has its headquarters in Texas with over 750 employees worldwide. BigCommerce has 51620 live website users, with 38,8981 based in the United States. As a central open SaaS arrangement, BigCommerce offers vendors comprehensive enterprise solution functionality and customisation with easy use and performance simplicity. Many B2B and B2C organisations across 150 nations and enterprises use BigCommerce to create excellent, interactive online stores. BigCommerce pricing comes in four levels, Standard ($29.95/mo), Plus ($79.95/mo), Pro ($299.95/mo), and Enterprise, which is available on demand.
The standard plan comes with several features like;
Unlimited bandwidth & file storage
12 free themes and over 160 premium themes
Custom domains
Limitless product listings
Ratings and reviews
Gift cards
Shipping and POS software integration.
This is an ecommerce platform created by artists for artists. This SaaS website builder, which began in 2005, centres around designers who need a market to sell their gems, fine art, clothing, and print images. Big Cartel is viewed as an Etsy alternative, as it is simple, straightforward and serves the best interest of its artists.
The platforms have over 45,000 websites with packages ranging from the gold free version to the titanium level of $29.99/mo. Its site-building features include;
A dashboard
SEO tools
Alternate products with varying price points
Inventory management
Limited tax calculation.
Online checkout and discount codes
Several selling channels and
Plugins availability.
Magento is among the well-known open-source ecommerce platforms worldwide. It was initially launched in 2009 and replaced by Magento 2.0 in 2015 with an enhanced codebase, improved stability and usability features. The platform now exists in two variations; Magento Open Source and Magento Commerce, after being bought by adobe in 2018. While the Magento open source is available for free use, you may have to pay for extras like hosting, add-ons, themes, and development. Magento Commerce offers an enterprise-level solution with price quotes between $15,000 and $50,000 yearly.
Basic Magento features include:
Integrated payment and shipping
Mobile-friendly shopping experience
Selling worldwide
Accessible customisation
Site search and instant purchase
Extended features via app market.
Product/catalogue management
WooCommerce is a free, open-source shopping platform created and managed by WordPress. It is perhaps the most famous ecommerce option available and operates on 30% of all online stores. WooCommerce is the best online platform for small enterprises with existing WordPress websites running on a limited budget. WooCommerce offers thousands of third-party plugins and themes while providing flexibility to accommodate the most requirements. Like other open-source online platforms, WooCommerce presents a steep learning experience for individuals with no similar site-building experience.
Although the plugin is pretty simple to set up and install, many individuals have built expertise via online supports and community forums. Everything becomes much simpler to operate and customise when you familiarise yourself with the platform. WooCommerce is free to download and offers a wide range of extensions and add-ons. WooCommerce website building features consists of;
Optimised mobile shopping
Catalogue and inventory management
Online calculator and shipping alternatives
Geo-location support
Product reviews
SEO
Discounts and coupons.
Wix.com is a cloud-based web designing platform that permits users to build an ecommerce store using drag-and-drop tools. The platform has a broad range of designs and templates, making it easy for novices and entrepreneurs with limited resources to create interactive and functional commerce websites. This platform is best for small enterprises that can't afford a professional web designer. Wix is generally easy to use and offers solid ecommerce functionality to satisfy your basic website needs. Wix is presently one of the most prominent players in the web building industry, with over 150 million websites. While plugins may offer an extended website function, businesses with complex product catalogues are best suited with a dedicated online platform. The cloud-based platform comes in six-tier pricing range; standard ecommerce (($17/mo), Business Basic ($23/mo), VIP ($25/mo), Business Unlimited ($27/mo), Business VIP ($35/mo), and Enterprise ($500/mo). The Wix website-builder features
Digital products and galleries
Inventory management
Several payment options
Mobile-optimized shopping.
Shipping options and Discount codes
Abandoned cart recovery and other highlights available via extensions.
Squarespace is a SaaS firm providing customers with websites, ecommerce store creation and hosting. This platform uses both pre-built and drag-and-drop website functionality. Squarespace is best suited for small businesses and enterprises that require basic ecommerce website needs. The platform currently has over 450,000 websites with a pricing range of Personal ($16/mo), Business ($26/mo), Basic Commerce ($30/mo), and Advanced Commerce ($46/mo). The following features are available on the Squarespace ecommerce extension.
SEO tools
Digital and personalised products
Real-time shipping tracking and rates.
Gift cards
Automatic discounts.
Cross-selling and upselling, and
Abandoned cart recovery
Commerce payment processing option & charges
Although monthly ecommerce costs are significant, you will most likely spend more using credit and debit card processing charges when your store becomes a bit more successful.
This is where the contrasts between the various ecommerce platforms turn out a little complicated. However, in broad terms, you have two alternatives; to choose a platform with integrated processing payment or another wholly dependent on external payment processors such as PayPal, stripe, payment gateway, and so on.
One of the significant benefits of using the integrated payment processor is that it offers a considerably faster and easier payment setup, even for individuals who are not tech-savvy. You only need to engage a single company for your whole Ecommerce experience, as integrated payment processing permits you to focus on your store development instead of payment issues. Shopify is among a few ecommerce platforms with a wholly integrated payment solution.
The disadvantage is that most integrated payment processors are considerably the expensive market alternatives available. For instance, Basic Shopify fees are 2.2% + 20p for card payments which is lower than PayPal's at 3.4% + 20p. Yet, it's not the lowest option, as Stripe stands at 1.4% + 20p (UK cards; global cards 2.9% + 20p).
WordPress (WooCommerce) vs Shopify; which one is best?
This is a typical question you'll have to deal with when considering building an ecommerce website. Although either platform will permit you to develop and grow successful online shops, they are different in their rights. Here is a breakdown of the significant considerations concerning pricing, installation, ease of usage, and capabilities of both WordPress and Shopify. These are all key for deciding which ecommerce platform you should invest your funds in.
WooCommerce
If you are a comfortable WordPress user, the odds are that you'll love WooCommerce. WordPress is a single platform capable of running both ecommerce and an affiliate website under one umbrella. The platform boasts excellent designs and themes with sufficient market integration automation and highlights to sell. WooCommerce is best among the several WordPress plugins, although it requires technical knowledge to commence. Besides, accessing customer support can be a bit of a challenge. Imagine running into a problem with payment, not processing. You'll get directed to the payment gateway, which in turn prompts you to PayPal for you to be redirected back to WooCommerce – definitely not the kind of cycle you would want.
WordPress is undoubtedly an excellent website platform and can take anything thrown at it and still make your website accessible from anywhere on the planet. However, an ecommerce website is different from your regular website or blog, as WordPress' worked-around content is intended for primarily free use. You can distribute blog posts, pictures and videos, and so on, yet the primary standard is that it's all accessible to whoever chances on the URL. As one of the best open-source website builders on the market, you shouldn't have much trouble using it.
Pros: the significant benefits of using WordPress includes;
Having complete control for developing your store and content
Both cart and WP are freemium
WordPress offers applicable content promotion via SEO.
There is an extensive community of WordPress developers and experts available.
There are accessible 1-click selling apps.
Cons:
WordPress hosting, plugins, and applications can be a bit expensive.
There is an element of blame game when troubleshooting
You may require some technical knowledge to run
It could be challenging to get support when you run into trouble.
Shopify
Shopify is presently the most mainstream platform in the UK in terms of search volumes. This, to some extent, is attributed to the ease of setting up and its customisable design offers. Shopify's extensive collection of applications and themes means that you can uniquely build your digital store with practically no coding knowledge or expertise. The platform is likewise easy to accept credit card payments using Shopify payments. They again make it inconceivably simple to authorise credit card payment with Shopify Payments.
In addition, they can assist you in starting offline selling with the Shopify POS.
Shopify's major disadvantage is that it is not the least expensive option out there. Yet with the 14-day no-credit-card required free trial, you can test their platform to decide whether it's worth investing your funds. The platform is best for multi-channel selling and dropshipping. Suppose your website will depend on IG marketing or Facebook Ads. Shopify could be one of your best options on the market. While Shopify isn't the most ideal for large shops, its SEO highlights are not as impressive as WordPress. You may require the Shopify Plus to enjoy anything close to the WordPress flexibility.
Shopify pros
You won't have to manage technical maintenance and security
Shopify has a simple integration with several selling channels.
It has an easy and straightforward setup.
There are many certified partners to offer platform support.
Shopify offers chat and telephone support.
Cons:
Inflexible product URL
Shopify offers less flexibility and design customisation like WordPress.
Shopify only offers a few free themes.
Applications can quickly add up and become more expensive.
It's built around the share wealth attitude.
In plain terms, ecommerce is different, and everything offered sits behind a paywall. The entire website needs to be cautious with confidential customer data such as credit and debit card details and private information. It would help if your website is secured and, more importantly, capable of handling inbound requests while guaranteeing that nothing gets lost during the entire process.
This means one thing – there are various dissimilarities between an ecommerce website and a regular publishing platform. Key highlights of WooCommerce and Shopify
WooCommerce operates on WordPress, a self-hosted open-source platform. This implies that everything from your domain to hosting and your content is your responsibility. While finding a good hosting service can prove a challenge, you pay between £200 and £220 each month for a primary WP site. However, you would have to deal with the website security needs by yourself.
Meanwhile, Shopify is hosted. The platform takes care of your hosting and security, meaning you have to get your domain name and begin designing. For large businesses, Shopify may be the most ideal due to its all-inclusive solution. You won't rely on the external server, which eliminates any server failure risks.
Generally, small and medium-sized online shops can take advantage of the hosted shopping. However, this isn't to suggest that you can't trade either. Large stores utilise WooCommerce and a hosting service provider, although the cost may be expensive since decent hosting wouldn't come cheap.
With this, it is easier to get tricked by certain hosting mediums that promise cheap hosting solutions. They mainly don't perform well with ecommerce. Assuming you intend to grow your traffic volume, then you will require a managed WordPress hosting. One drawback to the hosted cart, which is familiar to Shopify, is design adaptability. On WordPress, you can alter all aspects of your site, although this may compromise your site security.
WordPress websites are less secure. With each update released by WordPress, they fix bugs. Failure to update means you leave your platform vulnerable to hackers who may exploit such loopholes. WooCommerce can pose a panic moment when there's an update, as plugins and website integrations can break. It is therefore recommended to have a staging location to test your updates. However, that isn't any better assurance like one offered by Shopify security.
How to choose your ecommerce platform
Choosing the right ecommerce platform for your online shop will require understanding the various benefits and disadvantages of the available platforms. Yet, it isn't as simple and straightforward as it may appear. It remains the single most crucial decision you will have to make at the beginning of the ecommerce adventure. There are some factors and features you should consider to select the right platform, including;
Ease of usage
Loading time
Mobile readiness and design adaptability
Website search
SEO tools
Product options available
Cross-selling and upselling
Apps and integrations.
Robust content management system (CMS)
Value and pricing between WooCommerce and Shopify
There is a significant pricing difference between WooCommerce and Shopify. WooCommerce is a free ecommerce plugin provided by WordPress, so you wouldn't need to spend a cent to get it. In the future, pricing could run high, but the good news is the platform is generally pocket-friendly, so you can match what you require with your pocket.
For instance, on Shopify, you may want only real-time shipping fees to your website, yet you will need a good plan. You probably won't require each addition that accompanies the top program. This is not the case with WooCommerce, where you pay for only the needed features, although hosting and security features may empty your pocket.
A £2 hosting may be enough for a simple shop, but you will need more for additional plugins. Besides the initial spending, virtually everything is free, just like the most cross/selling, payment gateways, and website themes.
Performance comparison between WooCommence and Shopify
Shopify is superior to WooCommerce when it comes to general performance. It boasts the best load time on mobile and desktop, yet not the best for search engine optimisation (SEO). WooCommerce is the best performer in general organic traffic due to its flexibility and SEO tools that accompany it.
Loading time Shopify is best when it comes to speed, with a load time of 1.3 seconds compared to WooCommerce 3.4 seconds. WordPress sites can run slow, although you can optimise WooCommerce shops. Aside from the money and time you need, your hosting service will play a crucial role in this regard. Don't expect the fastest speed when you go for cheap hosting, regardless of SEO optimisation skill and expertise.

Product page SEO SEO is crucial for customers to find your business online. There are no goods to sell or money to be made when your customers can't see you. This will be a total waste of your time and resources. Unfortunately, Shopify is lagging here. While you have complete control over your URLs in WordPress, that is not the case with Shopify. WordPress likewise allows you to install plugins to include meta descriptions, although you can optimise your product title and description when adding them.

Content and blogs WooCommerce is excellent for content SEO by integrating with the solid WP content marketing system. While you may still require a plugin for metadata, you have a considerable advantage for creating excellent content link clickbait.

Google Speed Score You will more likely lose sales if your website is slow since a visitor will bounce much quicker than they come. Nobody is patient to wait forever for your page to load in the current fast content consumption age. Woo commerce's 51.5/100 on mobile and 61.9/100 on desktop speed score is barely average, and the consumer expects much better. This is where Shopify beats the competition with its fast mobile and desktop speed score.
In conclusion
In a nutshell, this is no one overall best ecommerce platform. Each business has its requirement mix, spending plan, and labour needs, directing which online retail platform will be most suitable for businesses. Therefore, it is helpful to analyse your business needs and experiment with a few of the platforms to find one you like more. Do your due diligence, avoid shortcuts and compromises, and you'll find one that will project your business to the next level.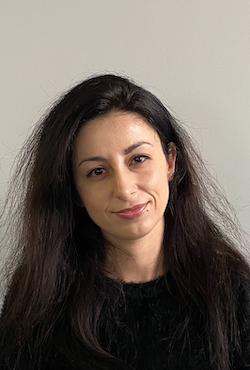 Nadejda Milanova
An experienced Content creator in the field of Search Engine Optimization (SEO) and WordPress. A true proffesional with a Master's degree focused on journalism.
Read more by Nadejda Milanova