Starting your own online store used to be just a dream. Thanks to WordPress, anyone can build a professional looking store and sell products without having to spend a fortune. We are going to share some tips that can help you get started. Starting your own WooCommerce store used to be impossible, but thanks to WordPress it's now quick and easy. And with these simple WooCommerce tips, you don't have to worry about hiring a designer.
To make a long story short, we're going to tell you how to improve your WooCommerce store. The tips are quick and simple, and you can use them today. Let's begin!
Navigation
Whether your website is a single-page site, a site with a home page, or a site that features many sub pages, it should have the same navigation design. This will reduce the number of clicks your customers need to find what they want. It's an important design element because it's simple and easy to use.
With our simplified, easy-to-navigate menu, a visitor to your store will find exactly what they need in no time. Not only is this a great way to increase your SEO, but it also improves your UX (user experience).
Imagine the following situation. Your customer has to make 10 clicks before they find what they need. That's a lot of work, and it can take a long time. They might give up and look for another site that is easier for them. On the other hand, bots from Google (and other well-known search engines) only spend a limited amount of time on your site and can get to the desired page in seconds.
When you build a website, you want your customers to stay and see as many of your pages as possible. This is where flat architecture comes in. With a flat website, users can navigate to any page they want with a few clicks.
Categories and Subcategories
This is such an easy thing to fix, but it's also an important one. One mistake people make when designing their WooCommerce store is not adding categories. Suddenly, it becomes difficult for customers to find what they want in your store. Categories are one way for customers to quickly search for something.
Have you ever noticed that your search for dresses on Google resulted in a bunch of sites that sell clothing, shoes, and handbags? That's because Google and other search engines rank pages with long-tail key words higher. With a category page just called "Dresses," your odds of ranking are slim. But if you have subcategories for "Little Black Dresses" or "Coachella Ready Festival Dresses," then your site is much more likely to rank.
When you do not have an organized site, your customers will be frustrated. For example, when someone visits your store to buy books, they might not know where to look. If you don't have categories set up, they'll have to scroll through each page. That's why categories are so important, because it makes browsing for items easier.
Do you want people to find your products? Creating subcategories and adding them to a well-organized megamenu will help with that. And don't forget about keywords, too. Use them when you create categories for a better chance at success.
Live Search to WooCommerce
We recommend Live Search for your customers. With this, they can see the most popular search results on your site without waiting. This will help with online shopping because it speeds up the process.
You can add this feature to your site by choosing any of the themes that already include it. If you go to their demo, you can get a feel of the search auto-filtering in real-time. Type just a few letters to auto-filter your results and the more you type the more it narrows down.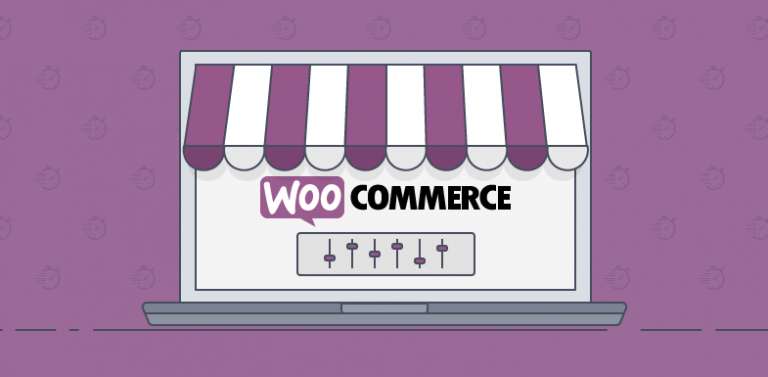 Unique Product Descriptions
In addition, you want to create content that's truly unique. It can be easy to just copy and paste information from one product page to the next. There are even plugins that will link your WooCommerce store to your Amazon Associates account to automate the process.
Resist the temptation to use someone else's description for your site. This can be tempting to do, but it will only hurt you in the long run. You'll have a better chance of ranking well in search engines if you write your own descriptions.
Improve Content Internal Linking
Linking to other relevant content on your website or blog can help users get what they need. Internal linking is a must, especially for web traffic. However, this article specifically focuses on WooCommerce sites. Easy internal links can be added by including tags and keywords in the post title, and by inserting links in the content of the post.
With WooCommerce, you have the ability to add upsells and cross-sells to your products. Upsells are displayed on the product page and these are recommended items that the customer may want as well (example: A red dress is recommended with a more expensive red dress). Cross-sells are displayed on the cart page and these are complementary items.
WooCommerce widgets are a wonderful way to display products. They allow you to have full control of which products are displayed across the homepage, which products are displayed in the sidebar, and which products are displayed in the footer. These widgets also offer options for adding related items from the same category on your store that customers may be interested in. A great example is the Noir WordPress theme which will automatically display related products on your product page.
A must for your WooCommerce store is a WooCommerce price compare plugin. Visitors can compare all of the product features you have, and this will increase the chances that they'll buy something.
Besides drawing in more shoppers to your WooCommerce site, internal linking is also a good way to help your SEO. It can lead bots from search engines into more pages of your store, which you can update if using manual links.
Real Reviews
Reviews are an essential element for business success. The more reviews you have, the more trust you garner with your potential customers. But, if you have fake reviews, it can be a turn off and act as a deterrent to sales. It is important to be sure your reviews are legitimate in order to engage with your customer base.
Customers should trust the reviews on your store. One way to do this is by verifying them. To confirm a review, one must be an actual purchaser of the product and they must have registered for an account with your store. One easy way to do this is to check the box under WooCommerce > Settings > Products so that only actual "verified owners" who purchased the product from your store and registered for an account can leave a review.
Speed Up Your Store
It takes a lot of effort to get your eCommerce site up and running. Just as important is making sure it works as fast as possible for a number of reasons. Among the reasons that Google takes load times into consideration, the speed of your page load impacts your SEO. Pages that load in half a second or less are more likely to rank higher than pages that take thirty seconds.
To speed up your website you can use Google's PageSpeed Insights or some other free tool. This will show you the load time for the page that you entered, and provide suggestions on how to fix it if it is slow. One of the most common causes of a slow-loading site is having huge, high quality images. Many store owners make the mistake of uploading huge images, so they should just optimize them.
Slow loading images are a huge issue that can be fixed by optimizing and using a CDN. A solution is to use a JPEG file, make sure it's reasonable in size, then optimize it and use a CDN.
Use plugins
Finding the perfect WooCommerce theme can be difficult. But don't worry, you can get your dream store with these quick and easy steps. Finding the right WooCommerce theme can be difficult. But don't worry, you can get your dream store with these quick and easy steps.
Create a WooCommerce theme that fits the look and feel of your store. You can easily tweak fonts and colors without having to learn coding languages. Consider installing plugins to add more functionality to your store. The list of the best WooCommerce extensions and add-ons should have plenty of plugins for you to choose from.
If you want to optimize your site for conversions, you could add the Caddy Side Cart plugin. This plugin is optimized for the customer's shopping experience, and includes powerful conversion-boosting features.
These include enticing up-sell recommendations in a cart, a target sale rate that will clear the free-shipping meter, easy to click in-cart coupons, a wishlist for when customers return to the site, and more. Another is the side cart, which can be customized to fit your design.
Final thoughts
Thanks for reading. This list of WooCommerce advice is sure to help you create a wonderful WooCommerce store. As you can see, these tasks are not difficult at all. And certainly, you can handle them even if you have never built a website before. So what are you waiting for? Make your eCommerce site better right now!
You might want to add options to your checkout page. If you need more flexibility, the WooCommerce Checkout Manager is your best bet. With the plugin installed, you can customize your checkout page by removing or adding fields. The plugin also lets you charge fees and upload files.
There are a lot of ecommerce plugins, and they have a lot of different features. Some can add discounts or memberships, others have referral systems or infinite scrolling. The point is, you should find one with the features you want. But don't go overboard because too many plugins can lead to conflicts.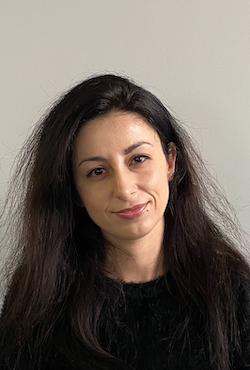 Nadejda Milanova
An experienced Content creator in the field of Search Engine Optimization (SEO) and WordPress. A true proffesional with a Master's degree focused on journalism.
Read more by Nadejda Milanova