Do you want to start your own eCommerce business? Dropshipping is a great option because it's relatively low-risk and easy to get started. However, WooCommerce doesn't have all the features you need to run a successful dropshipping business. That's where plugins come in. In this article, we'll compare the best WooCommerce dropshipping plugins and help you find the right one for your business.
What is Dropshipping?
Starting an online business can seem daunting, but with dropshipping, you can get started quickly and easily. Dropshipping is an online business model where you sell products without stocking or shipping them yourself – the supplier takes care of that for you.
This low-overhead business model has made dropshipping a popular choice for entrepreneurs looking to make money online. There are many vendors out there who are willing to ship products directly to your customers, often with your own branding and packaging. This allows you to build brand recognition as you expand your eCommerce business. So if you're looking for a way to start your own online business, dropshipping could be the perfect solution for you.
How to Start a Your Own Dropshipping Business
Are you looking for a way to start your own business with little investment? Drop shipping eCommerce might be the perfect solution for you!
What do you need to start a dropshipping business?
To start a dropshipping business, you'll need:
A WordPress website hosting plan (this is where your website files will be stored)

A domain name (this will be your store's address, e.g. wpbeginner.com)

A WooCommerce dropshipping extension (this is the platform you'll use to build your online store)
Best Dropshipping Pluginns
WooCommerce is one of the most popular eCommerce platforms in the world. And, if you're looking to start a dropshipping business, it's definitely the way to go.
But, with so many WordPress dropshipping plugins on the market, it can be tough to choose the right one for your business.
Our #1 criteria for the best WooCommerce dropshipping plugin is that it must make it easy to import products. With that in mind, here are our top picks for the best WooCommerce dropshipping plugins.
AliDropship
Dropshipping with AliExpress is a great way to make money with WooCommerce. The AliDropship plugin makes it super easy to import products from AliExpress and sell them in your WooCommerce store. You can automatically adjust pricing and inventory for dropshipping products, and the plugin will fulfill orders with just a click. It also tracks orders and sends notification emails to customers about their order status.
WooDropship
Looking to start Dropshipping with WooCommerce? Look no further, WooDropship has you covered! With their easy to use Google Chrome extension, you can add products to your store while browsing AliExpress. The plugin automatically syncs product inventory, pricing and images so you don't have to worry about a thing! You can even set rules to automatically add pricing with your desired profit margin. Plans start from $14.99 per month for limited products and orders but if you need unlimited orders, their highest plan is only $49.99 per month.
DropshipMe
Do you want to build a successful dropshipping store with little effort? Then DropshipMe is the WordPress plugin for you! With DropshipMe, you can import products from a carefully curated selection of the best-selling dropshipping items. This means that your store will be fully functional and complete with detailed product data – all without needing to do any additional work. And because all product titles, descriptions, and images are already optimized for conversion, you can be confident that your store will be successful.
Plus, importing real customer reviews provides social proof that will boost your sales even further. And to top it all off, DropshipMe only works with suppliers who have a proven track record – so you can be sure that your orders will be delivered on time and meet customer expectations. You can get started with DropshipMe for a one-time fee, based on the number of packages you import. So why not give DropshipMe a try today?
WP Amazon Shop
The WP Amazon Shop plugin makes it easy to search for and import millions of products from Amazon into your WooCommerce store. With just a few clicks, you can add your affiliate ID to product URLs, automatically set percentage-based pricing for dropshipping, and import product images. You can also crop and edit images in WordPress to your own liking. The plugin starts at $59 for a single site license.
WooCommerce Dropshipping
WooCommerce Dropshipping is a great way to import products into your store using a CSV file. You can also add suppliers manually to your WooCommerce store. Once orders are placed, notification emails are automatically sent to the supplier for order fulfillment. A PDF packaging slip is generated for the vendor to place on the shipment. This plugin is very user friendly and easy to use.
Conclusion
We hope this article helped you find the best WooCommerce dropshipping plugins for your eCommerce store. You may also want to see our list of the best WooCommerce themes to build a stunning dropshipping store.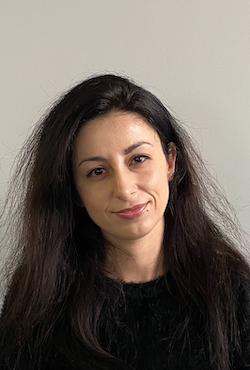 Nadejda Milanova
An experienced Content creator in the field of Search Engine Optimization (SEO) and WordPress. A true proffesional with a Master's degree focused on journalism.
Read more by Nadejda Milanova