The best way to protect your WordPress site from break-ins is to use a limit login attempts plugin. This will restrict the number of login attempts that can be made from a specific IP address in a set amount of time. Any user who goes over the limit can be temporarily or permanently locked out, as a safety precaution.
Welcome to our post on limit login attempts plugins for WordPress. In this post, we'll be discussing the pros and cons of using a plugin to limit login attempts. We'll also show you how to set up the feature using a free WordPress plugin. Let's get started!
Use the WordPress limit login attempts plugin
If you're looking to restrict login attempts on your WordPress site, we recommend checking out a plugin like Limit Login Attempts Reloaded. It's 100% free, popular (over 1 million active installations, according to WordPress.org), well-rated (4.8 stars out of 5), and easy to use.

Limit Login Attempts Reloaded is a security plugin that helps you protect your WordPress site from brute force attacks. It does this by limiting the number of login attempts that can be made, both for IP addresses and usernames. This plugin is easy to use, and it also has a variety of configuration options that you can use to tailor its security features to your needs. You can get started with Limit Login Attempts Reloaded by installing and activating the plugin at your WordPress site. If you need help installing the plugin, check out our guide here.
Customize the settings
The plugin is activated immediately and begins working. By default, users have four guesses to try before the plugin locks them out.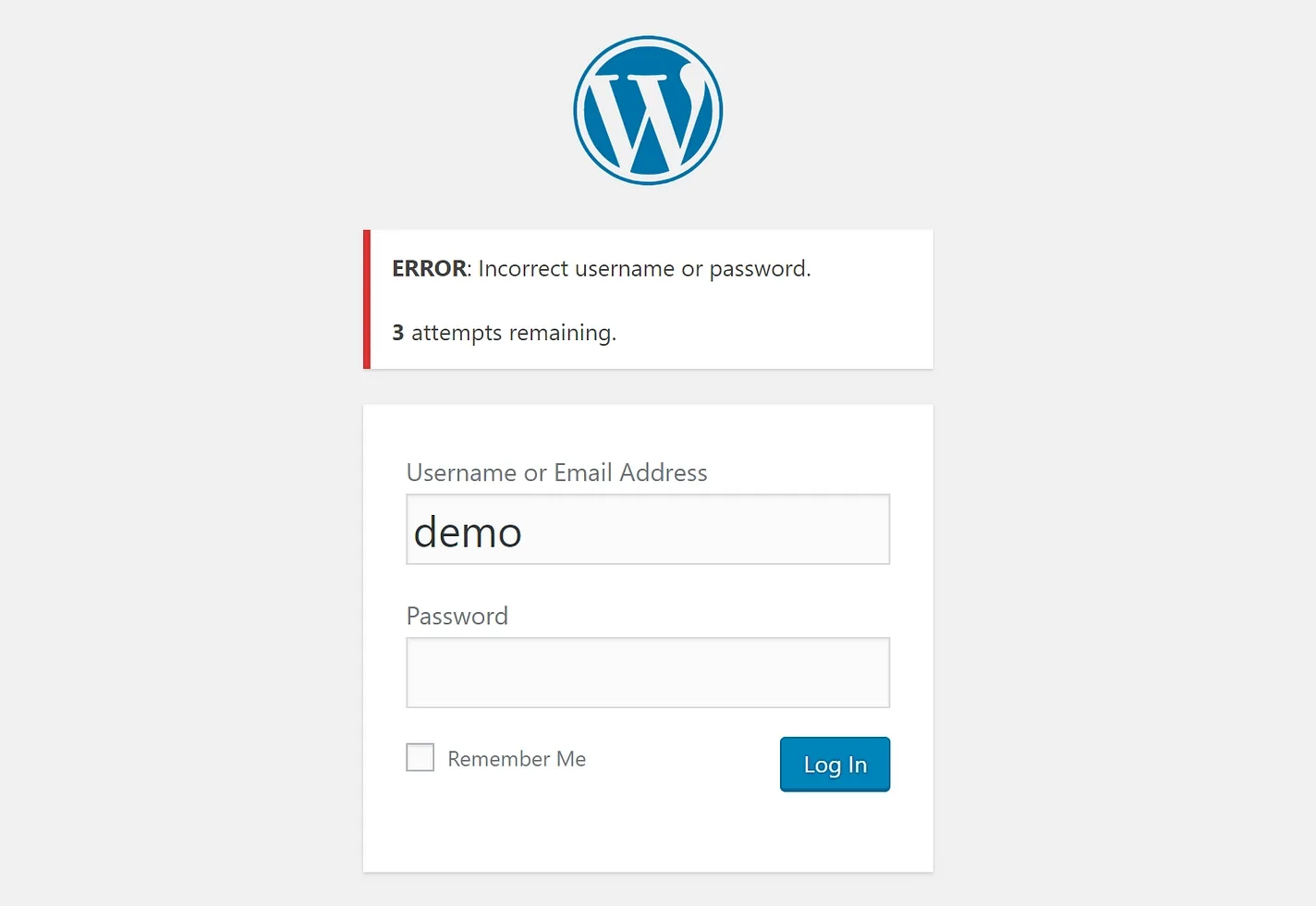 The Limit Login Attempts plugin provides a settings area where you can modify how login attempts work. To access this area, go to Settings > Limit Login Attempts.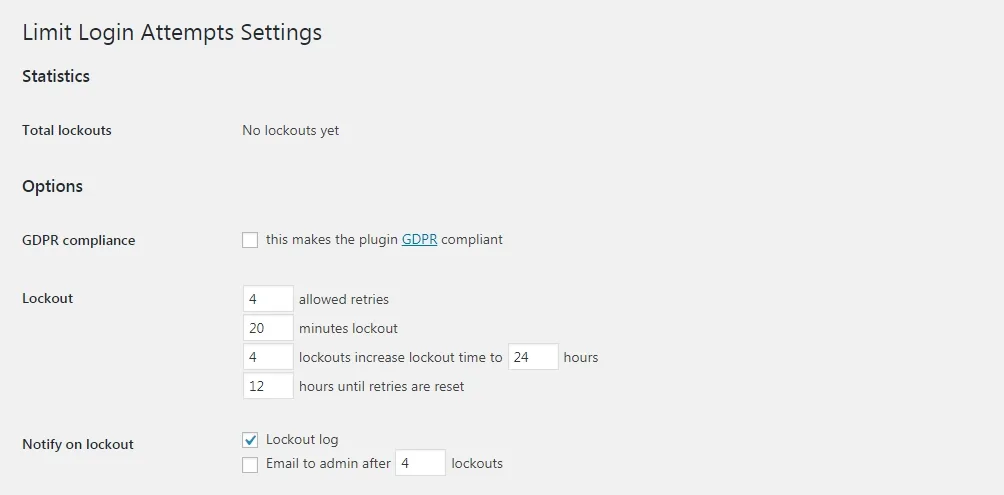 The Statistics section provides details about how many times the plugin has caused a lockout due to potential brute force attempts. This feature is customizable, so you can decide how many guesses the plugin will allow and how long users will be locked out for. Under Options, you can also enable a GDPR-compliance setting to obfuscate all recorded IPs for privacy reasons.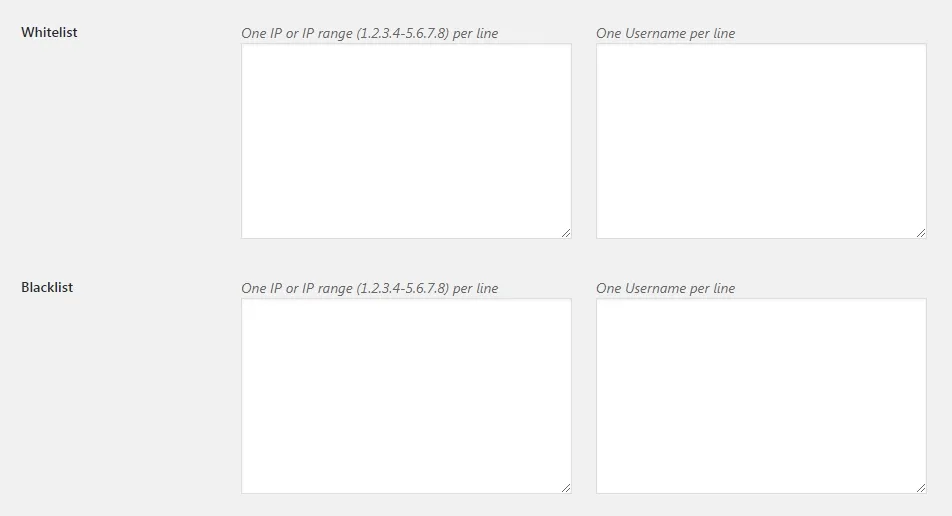 If you want to protect your WordPress site from unauthorized logins, you can do so by whitelisting or blacklisting specific users and IP addresses. Whitelisted users will be able to login as many times as they like, while blacklisting will permanently lock them out. This is a useful measure to take if you see suspicious activity coming from certain IPs. Be sure to save your changes when you're done.
Should you limit login attempts on your website?
The potential advantages and drawbacks of using a WordPress limit login attempts plugin should be considered before deciding if this security technique is right for your website. While it can prevent automated bot attacks and deter hackers, a temporary lockout may also inconvenience legitimate users who need multiple login attempts.
If you're looking to add an extra layer of security to your WordPress site, a login limit plugin is a great option. These plugins are lightweight and won't slow down your site, but they can help prevent unauthorized access. Keep in mind that legitimate users who forget their passwords or make multiple login attempts can still get locked out though, so it's important to have a backup plan in place.
One way to alleviate the second drawback is to display the number of login attempts remaining. This will keep users from getting caught off guard.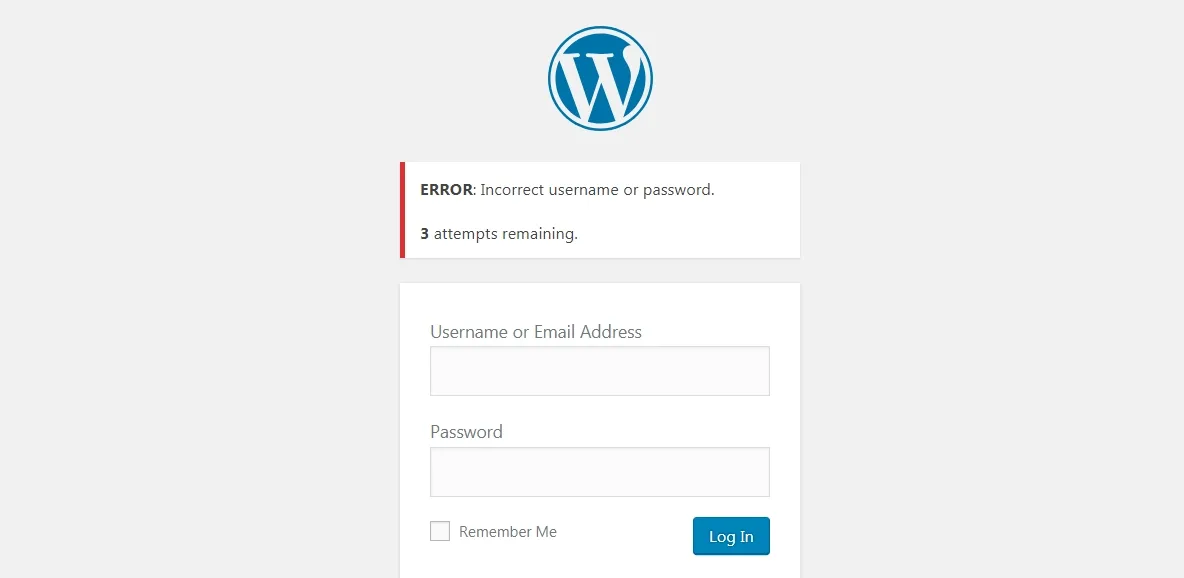 There are a few things to consider when choosing a security feature for your website. One is the lockout time, or how long someone is locked out of the site after too many failed login attempts. You can keep this time relatively short, or add trusted users to a whitelist so they don't need to worry about being locked out.
Another thing to think about is how much time and effort you're willing to spend on set up and configuration. This security measure may not be mandatory, but it's certainly a smart addition for any site. By taking just a few minutes to set up this plugin, you'll be helping to keep your site's backend safe from malicious users.
Conclusion
Hackers love targeting WordPress sites because they are so popular. But you can easily stop them by taking a couple of simple steps.
First, install a plugin like Limit Login Attempts Reloaded. Then configure the plugin settings to start protecting your site. That's all it takes to keep your WordPress site safe from brute force attacks.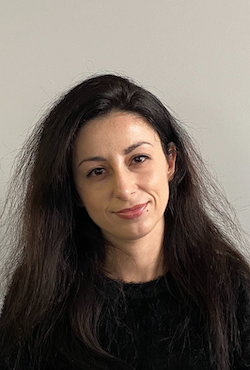 Nadejda Milanova
An experienced Content creator in the field of Search Engine Optimization (SEO) and WordPress. A true proffesional with a Master's degree focused on journalism.
Read more by Nadejda Milanova