It's no secret that content is king when it comes to having an online presence. But what do you do when you've written a blog post or article and it's no longer getting the traffic or engagement that it once was? Well, fortunately, there's a way to breathe new life into your old content by repurposing it!
Ways to repurpose old content
One of the great things about WordPress is that it allows you to easily repurpose your content. Whether you want to update an old post, create a new one from scratch, or simply change the format of your content, WordPress makes it easy to do. There are a few different ways you can go about repurposing your content.
Benefits of repurposing old content
When it comes to getting your message out there, chances are good that you're not going to be able to do it with a single blog post. That's why repurposing your content is such an important strategy. By taking one piece of content and reformatting it for different platforms, you can make sure that your message reaches the widest possible audience. There are all sorts of ways to repurpose content. An article can be made into a video, or an infographic, or even a podcast episode.
How to breathe new life into your old content
On one hand, it's great to see how far you've come and the progress you've made. On the other hand, it can be cringy to look back at old writing and realize how much better you are now. Obviously, we can't go back in time and fix our past mistakes, but there is something we can do: repurpose our old content! There are a few different ways that you can go about doing this.
Content marketers are feeling pressure from companies to create more content, but do you ever feel like you're just spinning your wheels? What if the problem wasn't a lack of ideas for content, but an inability to find the time to execute them? If your team is experiencing that exact problem, then it's time to check out repurposing content.
Repurposing content isn't just about taking snippets from a blog post and turning them into a social media profile. You have to contact your organization and see what they're working on. You need to get them in on the process and ask them to help you find the next idea for your organization, rather than relying on one person to come up with all the answers.
What is the role of your internal team? Which departments are experts in the industry trends and are often contacted for advice? Which teams help with customer-related topics and what do they say about pain points? These are all sources that you can mine and create new content from. Perhaps we've come across old content within our company that our customers never even knew existed.
This content is internal, so it's old to us, but it's new information for our customers. Internal means that it's exclusive to our customers, so other competitors won't have this info. You can repurpose this existing content to meet your content creation goals. That could mean SEO plays or thought leadership to offer your target customer deeper insight into the industry.
In short, "What was once old becomes new."
Use knowledge from your emails and memos
Your team is the hub for a lot of company communications, and they're full of insights that are relevant to your customers. If a certain topic or two keep coming up among your coworkers, maybe they're ripe for a roundup of interesting takes that can be turned into a new post on your own website.
Training sessions can turn into webinars and online courses
Your field is constantly changing, and that means training and education are ongoing endeavors. Share with your readers what you're learning during company retreats and industry conferences. For example, you could turn visual content from all those SlideShares and PowerPoints into bite-sized infographics for social media posts. Your content team could also repackage the lessons from your training sessions into an e-course.
Then, use this e-course as a gated asset designed to generate leads and grow your email list by distributing it through your email newsletter. Or, you could record the session and edit the video content to create brief snippets for your YouTube channel. Then, create a transcription of one of the presentations and use that text for new content like blog posts. After the training sessions are over, share what you learned on a follow-up post so that your readers know how "education" translated into "practice."
Sales materials can turn into new blog content
One of the benefits of being on the sales team is you understand how to be persuasive when talking with prospects and customers. Your team likely has templates and phrases for these conversations that are tailored to the customer. This information is also useful when creating new types of content higher up in the B2B marketing funnel like product launches. Sales teams often have all of this content internally, such as announcements or internal data not yet released to the public.
This information can be repurposed for different formats, like blog posts or podcasts, to create different types of content. For example, if you have a white paper comparing a certain product to another, it's a good idea to try and get your sales team involved so they can write a guest post on your blog.
Support team conversations can become social media content and tutorials
Customer support teams are in charge of understanding their customers' needs and providing feedback. They spend a lot of their time doing this, but what happens when they provide positive feedback? They are opportunities to show customers that you're listening to them and that you care about them, instead of simply following an interval prompt.
Effective customer support is critical for a company, and it understands its customers' wants. A company will ask for feedback after an experience on social media, an email, or over the phone. But what happens to the good feedback? Positive feedback from customers should be highlighted in case studies — this is social proof that what you're doing is working.
Feedback is a great way to improve your business, but the best feedback isn't always involved. Consider using customer quotes and testimonials as social media content or product pages.
For example, take a quote from a satisfied customer, turn it into a simple quote graphic, and post it to social media. Your content team could also create a video testimonial or podcast episode from that testimonial. Negative feedback is important and can be turned into tutorials and helpful evergreen content such as FAQs and article-style blog posts.
Use a CMS that helps promote your old content
Breathing new life into old, irrelevant content is tough. The key to doing this is having a CMS that is creatively agile, something WordPress achieves with its multiple contributors. Plus, it's the world's most ubiquitous CMS, so everyone already knows how to use it.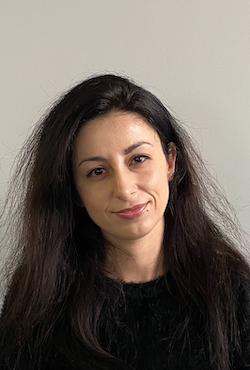 Nadejda Milanova
An experienced Content creator in the field of Search Engine Optimization (SEO) and WordPress. A true proffesional with a Master's degree focused on journalism.
Read more by Nadejda Milanova