Change is the only constant thing in life that makes us stronger and more flexible. It is the one that pushes us to develop, to discover new opportunities and to adapt more easily. We prove it every day, dealing with various challenges, overcoming all kinds of obstacles.
Content ideas to support your business
Businesses that reorient their activities online and strive to maintain their usual pace of work. In order to continue to function, they need to focus on their marketing strategy. It is now more important than ever to focus of consumer online search.
The most accessible way to be visible to consumers is through content marketing. The more time you spend on content, the more dividends you will earn from it in the long run. So take a look at how to support your business by keeping your relationship with your customers and try to support them with valuable content.
Here are some ideas to think about:
1. Messages
The most important thing is to let your customers know that they can count on you and that you will continue to operate online. Do this by adding a message in a prominent place on your site. Style the message according to the visual concept of your digital project.
By informing users that your business will continue to operate in one form or another, you indicate that you are flexible and adaptable enough to any changes.
This, in turn, makes you a reliable and responsible brand for your customers. The faster you move your business online, the more opportunities for development will open up for your business.
And last but not least - the digital presence gives you the advantage to build stable relationships with your customers. Show them that you care about them.
Your website is the place to communicate your discounts, offers and special conditions. Describe them briefly and unambiguously. Think about the different options to delight visitors with your page.
2. Posts in social networks
Now is the time to be visible and in the public eye. Your business is no exception. Your active presence there is a sign that you are involved in everything that is happening and you are ready to respond through any possible communication channel.
Prepare posts that reflect your position and your way of overcoming social isolation. Be positive and share tips from your experience and practice.
Unleash your imagination and experiment with different types of content:
text;
image;
animation;
interactive publications;
video;
live broadcasts, etc ..
Upload photos and descriptions to show your customers that they can continue to use your services.
3. Emails and newsletters
When people spend most of their time in front of a computer, they certainly check their e-mail more often than the standard "several times a day."
Therefore, be up-to-date by signing up and sending an email to all your clients with information about your working conditions. Tell them that you remain at their disposal and are ready to assist them by chat, phone and email.
Keep them informed about the changes in your working hours, about the way orders are processed, about delivery times, about current promotions, offers, etc.
Avoid using words such as "crisis", "critical", "state of emergency", "isolation", etc. in important messages because you run the risk of increasing consumer anxiety. If you still have to use them, try replacing them with less extreme equivalents.
Emphasize the benefits of spending more time at home and maintain a positive tone of communication.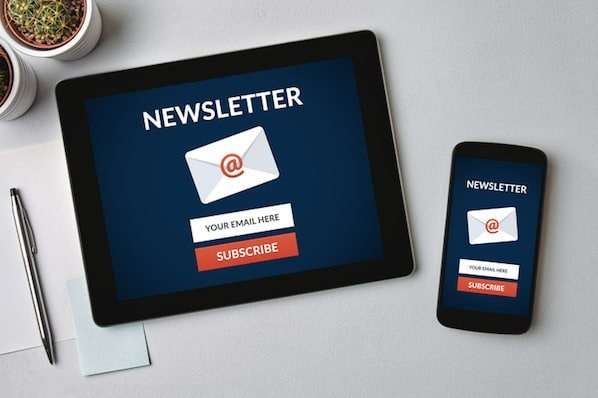 4. Topics for blog posts
There is no better time than the present to pay special attention to the content. Above all, it brings value not only to your customers, but also to your business, because it is a source of new knowledge and ideas to apply.
Regular publication of materials on the blog page of your site signals to users that you face business challenges face to face, accept them as an opportunity for development and want to help your customers with practical advice.
Here are some suggestions for blog articles to enrich your content and be useful to your customers:
What measures have we taken to be close to our customers? What are the benefits of the website for the development of our business? What are the benefits of the services / products we offer? Social initiatives in which our brand participates; How did we improve the service and what did we do for our customers? Tips that give useful information to customers in terms of our experience; The topics are not limited to those proposed here. You can write whatever you can think of. Content is a valuable asset that requires proper planning and quality research. Give it the time it needs.
5. Video content
This is a resource that has always attracted the interest of a large part of the audience. The information presented in the form of multimedia is perceived much better and is much easier to digest.
Join the trend by shooting videos in which you share:
how you prepare shipments to your customers; how you perform your services; how you organize your workplace at home; Your example of online activities aimed at consumers - organizing raffles, games, participation in charitable causes, etc .; organize live videos with guests or share something valuable yourself; ask your customers, fans, readers, listeners to send you a video on a specific topic - then share it with all your fans; important messages and news related to the activities of your business, etc. These are just some of the topics that you can turn into video content. The possibilities are endless and the potential for realization is inexhaustible. Be creative!
6. Podcasts
Don't underestimate audio files as a form of content. You will be surprised how many people listen to a variety of content in the form of audio recordings. And how could it be otherwise when listening to a podcast is convenient and saves time.
You can do a survey among your customers and ask them what they would be interested to hear from you.
And in the meantime, you have room for expression in several directions regarding the creation of podcasts.
Here are a few examples:
inspiring stories related to the history of your brand; interviews with interesting people who share their experience with project management and business cases; productivity and efficiency tips when working from home; examples of popular brands to overcome global business challenges; useful tips from your activity, adapted to the situation;
Tell everything that excites you. So you have different options to engage your audience. In addition, you reach more potential customers by offering them a content format that is relevant to their preferences.
7. Content through partnerships
If creating content is beyond your means, keep in mind that there is another option.
Now is the time to think about how to interact with your partners. Together you can be useful and come up with interesting ideas. The results will not be late if you are open to collaboration and different content options.
By collaborating with your partners, you expand the range of users who will learn about your business. Don't miss the chance to win new customers and grow your business.
Each business is specific and has its own characteristics, so think in the context of your business, your current and potential customers how it could be useful and interesting.
You don't have to make a sensation through content. It is enough to mark the needs of users and offer a solution in the form of an article, video or audio recording.
Valuable content has always been and will be the best engaging marketing.
You don't have to have special skills to stand out. It is enough to communicate actively and adequately. Say everything you want, entirely in your unique and unadulterated way. Experience will teach you how to improve your content with each subsequent material.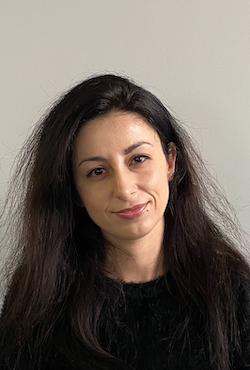 Nadejda Milanova
An experienced Content creator in the field of Search Engine Optimization (SEO) and WordPress. A true proffesional with a Master's degree focused on journalism.
Read more by Nadejda Milanova