The worlds of affiliate marketing and WordPress are vast, but each one has plugins to make life a little easier. If you're running a WordPress site and want to venture into affiliate marketing, you need to choose the best plugin for the job. This can be daunting with so many options on the market. But have no fear! This guide will break down everything you need to consider when choosing an affiliate marketing plugin for your WordPress site.
For affiliate marketers, there are plugins to automate link creation and insertion, set up auto-tagging capabilities, cloak links, and more. WordPress also has an extensive plugin directory with options for almost anything you could need on your website. While it can be daunting to search through everything that's available, we've compiled a list of five essential plugins for affiliate marketers using WordPress.
As an affiliate marketer, it's important to have a plugin that is easy to set up and use, while still being effective. This can be daunting with so many options on the market. But have no fear! This guide will break down everything you need to consider when choosing an affiliate marketing plugin for your WordPress site.
Pretty Links
Pretty Links is an awesome WordPress plugin that turns your long affiliate links into something readable and easy to remember. It also gives you an easier way to manage server-side redirects, brand, and advertise your links, monitor their activity.
Link cloaking is another helpful feature to keep your affiliate links more secure. Hackers might find your raw affiliate links and replace them for their own profits. Pretty Links is a must-have plugin for any serious WordPress affiliate marketer.
ThirstyAffiliates
Thirsty Affiliates is an excellent affiliate marketing plugin for WordPress. It focuses on cloaking your affiliate links to make them more memorable and shareable. Not only does this make it easier to keep track of your links, but it's also a great way to prevent getting hacked.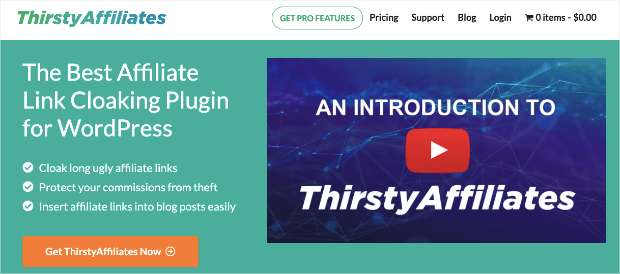 OptinMonster
OptinMonster is a plugin that aims to help you promote affiliates, but it's also the best conversion optimization software and has the market's strongest targeting rules. The plugin has six different campaign types. You'll also find helpful customization options with the drag and drop builder and stunning pre-built design templates.
For example, you can display an Amazon affiliate link for car seats to anyone reading any post on your blog about cars. You can also show your campaign to people as they exit your website with Exit-Intent® Technology.
That being said, I'd love to hear what you guys think. What other types of campaigns do you want to be able to create? What kind of targeting rules would allow you to do even more?
MonsterInsights
MonsterInsights is the best Google Analytics Plugin out there. It takes the power of GA and makes all the data not just more accessible, user-friendly, and intuitive to use but also makes it much easier to make a profit with affiliate marketing. You see, affiliate marketing is the act of referring potential customers to other companies.
That's where MonsterInsights comes in! With MonsterInsights installed in your WordPress dashboard, you get to see your top posts. From there, you can optimize those posts for better conversions.
SEMrush
SEMrush is a marketing tool that all affiliates should consider using. One of the best benefits of using SEMrush is that it allows you to keep better track of your competitors. You can even use their strategies to create a better marketing campaign for your affiliate products. Not sure who your competitors are? No problem!
SEMrush has another nifty tool to find them, as well as tools to research high-quality keywords and identify patterns in your industry. You can also use SEMrush with keyword research.
Conclusion
The benefits of these WordPress plugins for affiliate marketers will surely enable you to increase your profits. As many of these can also be used on platforms other than WordPress, we hope you enjoyed this post and are now fully equipped to improve your affiliate marketing strategy.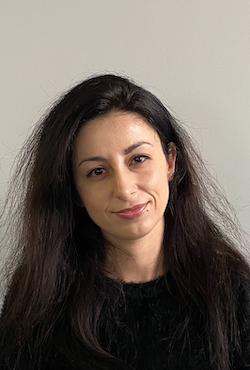 Nadejda Milanova
An experienced Content creator in the field of Search Engine Optimization (SEO) and WordPress. A true proffesional with a Master's degree focused on journalism.
Read more by Nadejda Milanova