When considering your website builder and which platform is the best option for you, think about traffic. To have visitors rushing to your site, think about searchability and visibility, and which CMS would support this best. WordPress is a popular CMS with an abundance of plugins and themes.
WordPress is the most popular CMS in the world. It's used by small businesses, entrepreneurs, and even authorities in different niches. To be more specific, 42.2% of websites on the internet are powered by WordPress
Permalinks
A lot of people make changes to the permalinks on their WordPress dashboard. This is how you do it: You set your permalink to what's called the "pretty format" by visiting the settings and changing it. By default, it should be something like https://yoursite.com/?p=123.
There are two things that permalinks can affect with regard to your SEO ranking: keywords in the link and CTR, or click-through rate. If you have good keywords in your link, it will rank higher on Google. If the permalink is pretty and gets a lot of clicks, Google will rank you higher.
Lastly, there are a few external factors that can also decrease traffic. If your URL is clickable and others can see it, you will get fewer visitors from other sources, as well as social media. So, customizing the permalinks is better than leaving them in the default option.
Metadata is Added Automatically
The Title and Meta Description are two major ranking factors. They are also critical for your CTR since they are viewable on search engines. All you need to do is install one of the many free plugins that are available and add them to every post. This process takes less than a few minutes. When you don't add the metadata manually, a plugin like Yoast SEO or All in One SEO will get the needed data from the Title and the first sentences of your content.
Images
As content marketers, we are always looking out for new ways to engage an audience. Image optimization is a low-hanging fruit that many people overlook. Images can serve as an important SEO asset and play an important role in ensuring that your content is interesting and accessible. Let's take a look at both of these benefits. On one hand, images supply search engines bots with important contextual information. Moz says that one-third of Google searches happen on Google Images! On the other hand, optimized images can improve user experience and speed up page loading times.
To maximize exposure, create and optimize your images for SEO. You can do this by filling in the "Alternative Text" box when editing an image, and including a version of your keyword. Customizing your articles has two more clicks to help you optimize all of the images on your page for SEO, and you can use a plugin to edit their sizes and optimize page load speeds.
User Experience
A bad user experience can be any number of things. It can be a poorly designed website or it can be content that is out of touch with the audience. You can use metrics like bounce rate, average time spent on a page, and cart abandonment to see how well your site is doing. If you notice that your website isn't delivering a good user experience, you'll want to take a look at these metrics.
Some indicators that your site isn't delivering a quality user experience are low conversion rates, high bounce rates across all platforms, poor engagement (for example, not sharing, commenting, or citing your content), and lower completion rates in filling out forms or finishing transactions.
However, a good user experience is important for keeping your visitors on your site for a longer time. So which Google Analytics metrics should you be looking at to make sure that your website has a good user experience?
A higher number of page views, increased number of subscribers, high conversion and completion rates, and a low bounce rate. Increased session duration time and a good WordPress website with plenty of customization options.
Site Speed
Google takes page speed into consideration specifically because the faster a page can load, the easier it is for them to crawl the whole website and index it appropriately. Additionally, site and page speed are really important for user experience—the shorter a page load time is, the lower bounce rate and higher average time spent on that page. WordPress users have an advantage with fast-loading themes available, as well as plugins that were created to improve site speed.
Google offers a service (PageSpeed Insights) that will provide reports for DOMContentLoaded (DCL) and First Contentful Paint (FCP), as well as data from Chrome User Experience Report (CrUX) to evaluate page performance on both desktop and mobile devices.
Mobile Optimization
There's been a lot of movement amongst online searches — now 60% of them are done on a mobile device! If you want to stay competitive in your digital world, you have to keep up with this trend.
Do you use WordPress? If so, you're covered. Most themes are optimized for mobile phones. Additionally, when you customize your website, you can see how it looks on all the different devices that you may use. The thought has taken precedence over the fact that a mobile theme should be responsive, and you can still find owners who are trying to figure out how to do it.
Social Media Integration
Many online marketers overlook the importance of social media when they talk about SEO. While social media may not influence website rank and SEO, the links you share across different platforms help increase brand visibility.
Online discussions can improve a site's rank in search results. These conversations are influenced by how active your social media followers are, and signals from those interactions are picked up by search engines when indexing and ranking pages. It matters how your brand engages online and how your users talk about it. Those conversations influence search queries.
Conclusion
Using WordPress benefits not only the user but also your brand and business growth. With its unique features and tools, this platform is perfect for businesses of any size. It's easy to use, scalable and constantly evolving, offering the flexibility your website needs.
This is why WordPress is the preferred CMS choice for us at DevriX. With it we've helped plenty of businesses scale and grow, and while contributing to making the platform as great as it can be.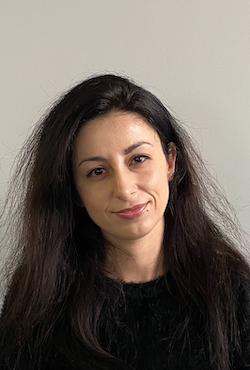 Nadejda Milanova
An experienced Content creator in the field of Search Engine Optimization (SEO) and WordPress. A true proffesional with a Master's degree focused on journalism.
Read more by Nadejda Milanova