Are you adding meta descriptions to the pages of your site? If not – you are missing the chance to attract more users and potential customers. It may not seem important to you, but search results are very important.
Meta descriptions are short excerpts that appear in Google , Bing, etc. search results. You can customize them to better describe each page, attract new users, and stand out from the competition.
Adding a meta description is as easy as writing plain text.
What is a meta description?
Search engines, such as Google, use bots to index your site. The information they receive from this crawl allows them to properly display your site in search results so that you can be found when people search for certain keywords.
But still - bots are just programs, and as such - they don't automatically know what your site is about. You need to giude them with tools like a sitemap, schema markup and meta tags. And that's why the meta description is so important.
Users see the meta description below the title in the search results. Its purpose is to inform them about the content and purpose of the site to decide whether to open it or not.
Google's bots are better than in the past. In fact, today, they can retrieve the title and description automatically. But you don't want to miss the chance to convince users to click on your link with a custom sample set up for conversion.
How the meta description affects the SEO
Meta descriptions do not directly affect rankings, but Google advises creating a unique meta description for each page on your site. Natural keywords in the content itself affect the SEO (along with hundreds of other factors).
What the meta description affects is the CTR (clickthrough rate) - how many people have decided to click on your site.
Think about the last time you searched for something on Google. What made you click on a particular link? The title, the description, or both?
Meta description pages have a higher average clickthrough rate than non-meta pages.
According to Backlinko , unique meta descriptions have a big impact on CTR:
"Writing unique meta descriptions for each page can increase the organic clickthrough rate of your site. We found that pages with meta descriptions have over 5.8% higher CTRs than sites without descriptions. "
Search engines can generate an automatic sample, but if this automatic description doesn't work well in convincing the user of the quality of the page's content, people will ignore your site and choose another link.
Writing your own meta descriptions ensures that you have more control over what people see.
We say "more control", but not "full control". Google will not always use your meta descriptions!
Sometimes it will show parts of the content of the page that are more related to the user's search. However, in most cases, Google prefers to use your sample rather than the automatically generated one.
A well-written meta description plays a big role in attracting customers. There may not be a direct impact on the SEA, but it will certainly attract more interested users, and a higher CTR also improves the SEO.
Meta description versus keywords
Metadata is a whole set of HTML tags that tell search engines and robots what the site is about. This is for title, description, and keywords.
You already know what a meta description is.
Meta keywords are a relic of the past. In other words, they are no longer used. In the past, they were used to tell search engines what topics the content covered, similar to social media tags.
But once people realized that you could put on all sorts of unrelated keywords and get free traffic from topics your site had nothing to do with, search engines dropped keyword support. You can still add them, but for popular search engines - they mean nothing. Metadata as a whole is a set of HTML tags that tell search engines and web crawlers what your site is about. These include the title, description, and keywords.
Today, Google researches the content of the site, using much more sophisticated bots that automatically understand what topics it is related to. And these bots completely ignore meta keywords.
Where to use them - improving the SEO depends on optimizing the natural use of keywords in the content, and of course, is linked to other technical aspects of the site.
5 Tips for Writing and Optimizing Meta Description in WordPress
When it comes to meta descriptions, there are no mandatory and quick rules to follow. But there are best practices to keep in mind. They can help you stand out from the competition and increase your clickthrough rate.
Let's take a look at them to learn how to write better meta descriptions.
Ideal sample length
The sample cannot be infinitely long. If you exceed the character limit - the description will be shortened. Your meta description should be short - no more than 155-160 characters, otherwise it will be truncated. And then - it will not look good.
Write clear, understandable, and attractive descriptions
Your meta description is like free advertising, so take it as a chance to attract customers. Address the reader directly, captivate them by presenting a question or problem, and then present the benefits of clicking on your link. Use compelling statements, sentences, rich in content.
Most importantly - earn a click by proving that your site has exactly what the user is looking for. Do you have the best product or service or information you are looking for? What can you offer that your competitors can't?
Make sure your sample is of high quality, free of weird phrases and terms, repetitions or grammatical errors that can repel the user.
Consider including challenging phrases such as "save money", "read our reviews", etc. Avoid boring phrases like "click here". Many sites abandon these phrases to include more valuable information in the limited number of characters - choose what you think is right.
Finally, make it clear what will happen when your link is clicked. Will they read a blog post, browse your store, or land on your service page? It should be clear where they will end up after clicking on the link.
Avoid duplicate samples
Meta descriptions are a free chance to reach your potential customers and make them real. Don't waste this opportunity creating copies of excerpts that are the same or almost identical to other pages.
When you have hundreds or thousands of pages on your site - it may seem like a good idea to use a template and change some details. But the same descriptions doesn't look good, especially what most of the pages cover.
Automatic meta descriptions are better than bad ones. If you do not have time to add carefully selected ones - it is better to let Google do the work.
Don't be fooled
Meta descriptions may not improve your SEO, but they can certainly hurt your clickthrough rate if you mislead users.
Make sure the description is correct. Be honest about what people will find on your page. Don't lie about its contents!
Avoid cluttering with keywords. It is strange when reading the sample and this will be reflected in a decrease in CTR, and you may be penalized by Google, which will choose to show the automatic sample.
Use these tips and you will create better meta descriptions.
How to write a meta description according to the type of page?
The techniques for creating a meta description are generally similar, but each page type has different needs. The way you write a sample for a blog post, homepage, or product page is different.
Here are some tips for writing a meta description for basic page types.
Meta homepage description
Homepages get special attention. This is the face of your site and you need to pay attention to it. Many sites use a short sentence and do not even reach the 160-character limit.
Your job here is to sell your brand. Use short and interesting texts that explain exactly what you do and why they choose you. This is true for pages like About Us and Our Mission.
Meta description for blog posts
For mostly informative pages, such as blog posts, you may not want the description to be like ad text. Of course, you can use CTA, but focus on the information.
When people are looking for a solution to a problem, they don't want ads. They want answers. Tell people what they will learn after clicking on your link, and prove that you know what you are talking about.
Meta description for category pages
You also need to consider the category pages. They are difficult to write. Most searches don't show category archives, but you shouldn't miss the opportunity to create a compelling sample.
Your best bet is to give the user a brief overview of what posts they will find in the category, and put them in the "mood" to read.
For news sites and online stores, category pages play a key role, as they are critical to increasing search engine rankings if they are well optimized.
Meta product description
Speaking of online stores… Product pages will appear in search results if consumers are looking to buy something quickly.
Instead of promoting the site, focus on the individual product. Use similar tactics: write something that quickly explains what the product is for and why they need it.
You can also include specifications such as price or other product information.
Ideally, you should write a unique description for each product. It may be tempting to use a template and change the product name, but this approach will not be as successful as a handwritten sample.
Summary
Without a purposeful, accurate meta description, you can lose clicks and conversions. Leaving Google to generate samples can lead to losses. Write your own - take the chance to allow the user to make a well-informed decision.
Research shows that handwritten meta descriptions increase clickthrough rates by up to 5.8%, which may be exactly the resource you need to succeed.
We know that writing meta descriptions by hand takes more time than you would wish, but it is an activity that is worth the effort in the long run.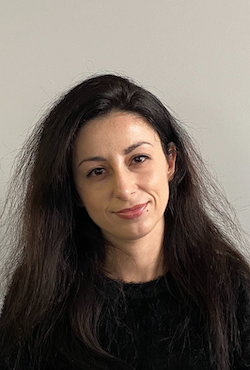 Nadejda Milanova
An experienced Content creator in the field of Search Engine Optimization (SEO) and WordPress. A true proffesional with a Master's degree focused on journalism.
Read more by Nadejda Milanova