Anchor text - the visible part of the text in the link that can be clicked. This part is an underlined, sometimes bold text, which stands out from the traditional one. If you do it right, it will reflect the essence of the information found in the link. Choosing the right anchor text increases the chances of someone following this link. In addition, this text provides context for search engines.
What does anchor text look like?
Anchor text invites users to switch to the new material to enrich their knowledge and learn more about a topic. Even search engines consider the information from a link to be relevant if the URL and the attached text seem appropriate. Suppose you want to know some information on the subject of our article. What is anchor text anyway? You can see how the link to the text you are reading is naturally inscribed in this question. What does anchor text look like in HTML code? The first part is the URL, and the second is the text description of the link.
In other words, when inserting ANCHOR text, it is good to enrich it with content, both before and after the link.
In SEO…
The promotion of sites in search engines is influenced by a lot of factors: texts, site structure, unique design, page load speed, the value of links. These are just some of the things that make one site better than the other.
Going back in time, we must accept that for many years links were traded, and thanks to this many web publishers managed to rank their sites in higher positions.
To bring their resource to the top 10, webmasters bought links - and after a few updates, reaped the fruits of their labor. Naturally, this practice was stopped by Google.
The text of the link, the "anchor", was very important, it was enough to add a keyword to the link and it shot to the forefront.
Other attributes, such as class, etc., can be assigned to the <a> attribute, but only the href address is required. The text between the <a> and </a> tags is an example of a link anchor.
Can there be links without an anchor? Yes, if they are in pictures. Each image can be enclosed in the <a> tag, but this is not used for SEO, but only for the convenience of users. For example, it makes sense to place a transition from the banner to the landing page of the site. Links with and without an anchor can be found on almost any site. However, you should not use links of this type:
<a href=b> https://example.com/
As a rule, such a link appears when copying information from another site, it is captured when text is selected. Usually, the link leads to an external page, so you need to get rid of it. An audit of the site will allow you to find similar links.
How to create an anchor link?
There are two ways to do this.
Prescribe it manually in HTML markup;
Add via the visual editor.
When adding through the visual editor, you need to select the link text and click on the icon that opens a window with the ability to add a title and URL. You need to make changes and save them. The link will appear on the page.
Beginners often confuse concepts and ask the search engine what it means to insert a link into an anchor, but the link should not be used as an anchor; for SEO it is better to write in words to which page the link leads and not to use a link such as:
<a href="http://yoursite.com/article/02″> http://yoursite.com/article/02 </a>
However, there is another opinion: visitors are more likely to follow links if they see the address to which they will go. But this is very subjective because you can write any link, just like the text.
You can manually set links, but as mentioned above, you should not overdo it. Do it where it really matters to users. For example, the catalog of an online clothing store may contain links, such as the sections "For girls", "For boys". This is acceptable to save space. full category names may be too long. But for articles that are written specifically for optimization and linking the site, you need to create other anchor texts.
To be a useful anchor link, it must be:
Grammatically correct;
Legible;
On point;
No duplication of keywords;
Unique.
Be creative and diversify! One type of anchor link can lead to problems and penalties! It is important not to overdo the number of links in the article, otherwise, the search engine may perceive it as spam. If on the same page there are two links with one and the same anchor leading to the same page, they will certainly be linked together. Keywords in anchor links are desirable, but you should not flood the text with them.
For successful optimization, you need to create the correct anchor texts. Sometimes, if the workload is too much and you need to analyze the entire profile of the site's links, additional specialists are hired to analyze and correct mistakes made over time. Increasingly, SEOs and webmasters are doing it manually.
Types of anchor link texts
The link text is important for internal links on the site, as well as for incoming external links.
External sites that want to link to your content can do so in a variety of ways:
Branding links. Links to the name of your brand or company as an anchor.
The URL itself. Only the address of your site without text.
Article title. Exact match of the title.
Exact keywords. Focus keywords or phrases are used as keywords.
Partial keyword matching. Uses different forms of the keyword or phrase to create readable anchor text.
Related keywords and phrases. Not key words in focus are used as an anchor, but words and phrases closely related to those in focus.
Universal links. Phrases like "Read more" or "Follow link". Try not to use such phrases to anchor texts, as they are extremely uninformative for users. In other words - use them, but do not overdo it. Good ratio - on five traditional links, from the ones mentioned above, one can be of this type!
Summary
When you do an analysis of which keywords and phrases are important to your business, you can plan the right, targeted content. And when it comes to content, links, as well as anchor text, they are an important part of it.
Final, bonus tip: If you are trying to optimize a keyword and rank it in the top positions, it is a big mistake to put exactly that word in the links! This can even have the opposite effect.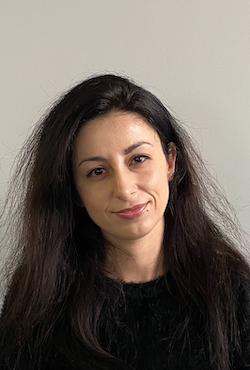 Nadejda Milanova
An experienced Content creator in the field of Search Engine Optimization (SEO) and WordPress. A true proffesional with a Master's degree focused on journalism.
Read more by Nadejda Milanova