When you build your own website, and even just in the case that you participate in the creation of your business page, SEO is certainly one of the things that excites you the most.
A good site with good search engine optimization especially for Google is not a successful project in itself, but it is a product with an excellent starting point.
There are many elements that need special attention, both in budling the site and in its promotion afterwards. One often neglected element, however, is the choice of hosting.
And after the latest Google updates - good hosting is even more important.
The web host you choose determines the overall sequence of the site experience that you offer to your visitors. If you want to avoid server errors and high latency, downgrading by Google, then you definitely need a solid web host you can count on.
It's so easy to underestimate web hosting. But it's a crucial part of every successful website. Choosing the best WordPress hosting can help you not only better your SEO but also increase your sales. There are all sorts of different types of hosting options out there, such as free, shared, VPS, and managed WordPress hosting.
We share with you five key elements to help you choose an excellent hosting provider for good SEO on your site.
Always there for you
Guaranteeing the uninterrupted operation of your hosting is probably the most important factor for the SEO of your project. The Uptime metric actually refers to the percentage of time your site is online and accessible. If there are long periods when your site does not work - people are unlikely to return to it.
Better and more reliable hosts offer higher Uptime guarantees. For best results, choose a host with at least a 99.9% Uptime guarantee.This means at most 1.44 minutes of downtime per day or 8.8 hours for the whole year. However, be careful with any host that claims 100% Uptime. It is almost impossible not to stop the service at one point. The key is for that time to be as short as possible. In this way, it will not affect your SEO.
Location of servers
While Uptime refers to the content of your site that is accessible to users, the location of your server can determine how fast your customers load the site.
Whether you are on a shared hosting, VPS or leased server, your site physically lives somewhere. Ideally, this data center should be as close as possible to most visitors to your site. The farther away your server is, the longer it may take to load your site.
The location of the server can also affect search engines, which can affect your SEO optimization. If you operate in one country, but use a host located on the other side of the world - the results will not be good.
It goes without saying that the servers themselves also need to be fast and that the host needs to further increase productivity through the Content Delivery Network (CDN).
Services offered by the hosting company
The many services offered by the hosting company are also important for good SEO. With them you can quickly and easily influence the reputation of your site. Some of them should include:
Automatic backup. It's a good idea to be able to restore your site quickly if something goes wrong. Thus, in addition to customers, search engines will also be satisfied.

SSL. This type of certificate is very important and it is good to be able to install it quickly from your hosting. HTTPS has been a ranking factor for years. If you have not yet switched to a secure site, it is a good idea to get a certificate as soon as possible. This will have a big impact on SEO as well

Flexible plans. Your site will certainly evolve. As it grows, your hosting needs are likely to change. The company you choose should be able to respond quickly to your needs and advise on proper changes. If you are successful, sooner or later you will get your own server. It will be easier and good for your SEO if this happens in-house.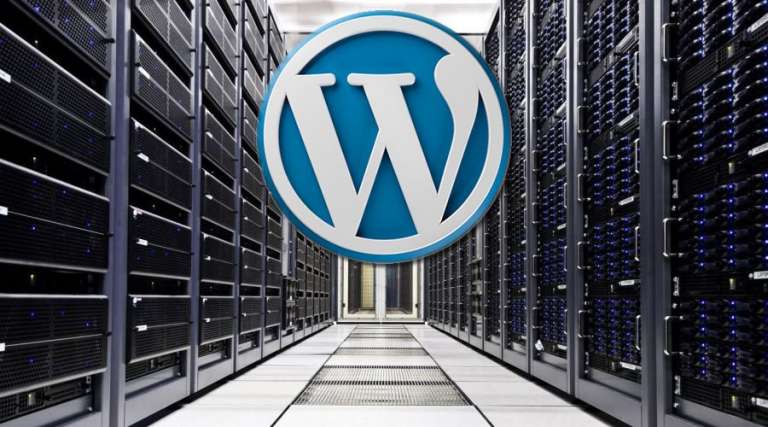 Support
Good support is very important for many things, but also for SEO. If the unlikely case that your website is down, you want to be able to fix it immediately. Most often, this will involve talking to support.
A good hosting company will offer 24/7 support for free. Check the business hours of your potential host support team and see exactly how you can contact them. Is there a phone number, live chat or email?
See also their social profiles. Web hosts, who care about helping their customers tend to make customer support widely available on social media, perhaps even through special support accounts.
Managed Services
What happens when your website gets hacked or infected? Your website needs to be updated, backed up, and maintained—all without any help. With WP Hosting's managed services, this time-consuming task is made easy. Without them, you are expected to complete all these steps yourself, wasting manpower. Managed services are for when you need help with your hosting needs. You pay a monthly subscription fee and the company offers server management, scalable storage, and the ability to handle traffic spikes. They handle the technical details so you don't have to!
Managed services can also include optimization of your WordPress database. The WP Database, which stores all the important information about your website such as pages, posts, form entries, cookies, plugin settings, and theme settings, can become cluttered and inefficient as your website grows. Bulky Wordpress databases can slow down your website. The managed hosting team takes care of this, but if you want to intervene, learn how to optimize them so they don't affect your site's speed.
Why choose Stablepoint?
The hosting you use for your website is an important but often overlooked aspect of it. We know that hosting is about much more than uptime and speed — it's the backbone of your website, as well as the easiest way for you to reach potential customers. Stablepoint is a company who, on top of having highly experienced and qualified technical support team members for WordPress management, also provides empathy and understanding. We're more than just a software company; we're a team that supports customers and will work to find a solution with them.
With each new customer, we have been entrusted with their online safety and it has paid off. In order to stay on top of the curve, we never stop learning and developing our services. Our dedication to our customers is what has made us successful.
You have a site, and it's super important to you. It needs to be up all the time, and you need to know that other things are going well with it. This is where our software comes in! With the help of our services, from detecting and preventing malware to monitoring server performance, your site is safe. Your hosting environment is always secure with us around.
We're glad you're here to talk about server-related solutions. Whether you need managed services, managed hardware, or green hosting, we have the right solution for your business. And because we care about the environment, you can be assured that our services take care of that too.
Conclusion
If you are hosting your WordPress site on your own, you are taking care of important administrative tasks yourself. This takes your team away from things like updating their site, maintaining caches, and performing other security tasks. Managed WordPress hosting will take these mundane but important tasks off your plate so your team can focus on things like updating their site and maintaining caches.
To have good SEO indicators you need a quality and well-made site, reputable content for users to share and a smooth operation of all WordPress features of your site. The hosting company you choose plays a big role in this. It is for this reason that it is one of the most important pillars in any successful project. So be extra careful.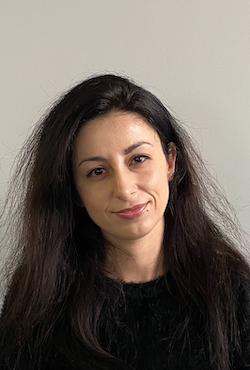 Nadejda Milanova
An experienced Content creator in the field of Search Engine Optimization (SEO) and WordPress. A true proffesional with a Master's degree focused on journalism.
Read more by Nadejda Milanova