Cloud hosting services and new technologies are making it easier and easier to start a hosting business. A big part of the success of a good service is presentation: your website should be easy to use, appealing, and offer a variety of hosting options. That's why picking a theme for your website is so important.
Why WHMCS matters?
When hosting customers, you need to have a proper system in place. A system that will not only show your hosting plans but also handle registration, domain searching, invoicing, and suspension of services. WHMCS is the de-facto standard for such operations since it's an all-around solution for such a broad range of needs.
WHMCS is also very powerful because it can be extended with plugins and modules. It's possible to create gateways for Stripe, PayPal, and any other payment system, as well as mapping servers and resources. Automatic plan creation is made possible thanks to extensions. Connect WHMCS to VPS services, cPanel WHM servers, and Plesk servers.
To create the perfect hosting website, you must connect your WHMCS installation to your WordPress website. This way, you can style your hosting WHMCS from the WP site. There are themes that will not have this feature and others that will take it a step further by customizing the backend to match your website.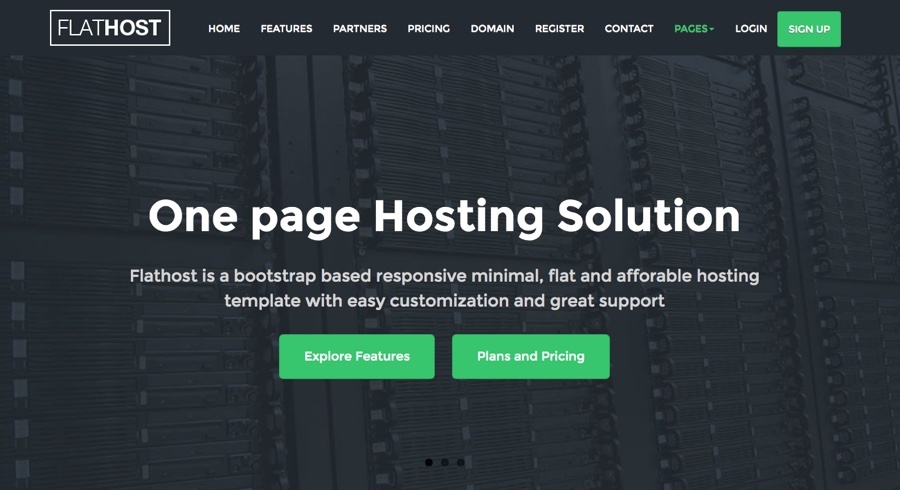 Your website is everything. If it's not perfect, your business will suffer. With FlatHost, you'll have a modern premium hosting and billing management WordPress theme. This bold, flat design will help you stand out from competitors and promote your products and manage your clients all from one site.
Every website needs a host. The market for hosting is huge. Use FlatHost to be straightforward and boldly design your site to promote your hosting packages and manage your clients all in one place.
The theme has many features that make it easy to sell hosting plans. You can even compare different prices and features using the built-in tables.
We've also integrated FlatHost with WHMCS, a powerful billing and client management plugin. With the accompanying WHMCS template, your site looks professional and high quality. Our other compatibility is with Zompin, which allows potential customers to chat with you live and your staff to answer them in real time.
Contact From 7 is an awesome theme feature that allows users to integrate real-time messaging into their websites, which in turn helps them engage with customers and resolve issues. Other great features include a domain search form, FontAwesome integration, Google fonts, and a drag-and-drop builder.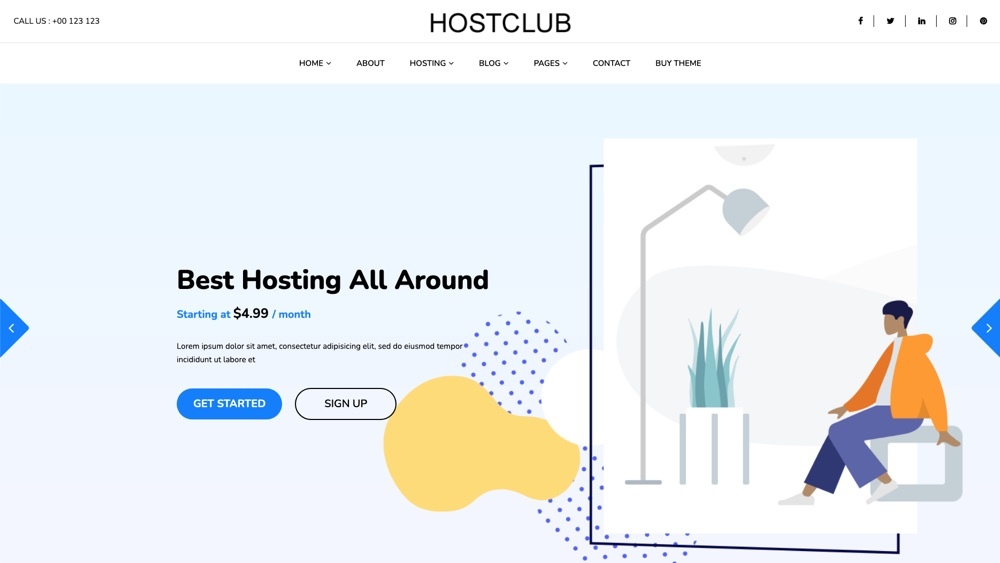 Hostclub Pr is a sleek WordPress theme for hosting websites. It is perfect for those who want to create simple, professional-looking web pages. The blog section of the page is easy to use so that you can customize the articles you would like to show on your page. And if you're not sure about how to do something or need some assistance, the redux framework will give you all the tools you need to make your site look and function like you want it too.
This theme is fully responsive, has unique features, and is compatible with many major plugins. Hostclub supports all modern browsers like Firefox, Safari, Opera, Chrome, Edge, IE9, IE10, IE11, etc.
Hostclub Pro is a website builder that makes it easy to create a professional-based hosting website. With simple clicks and no coding required, you can have a site up and running in minutes.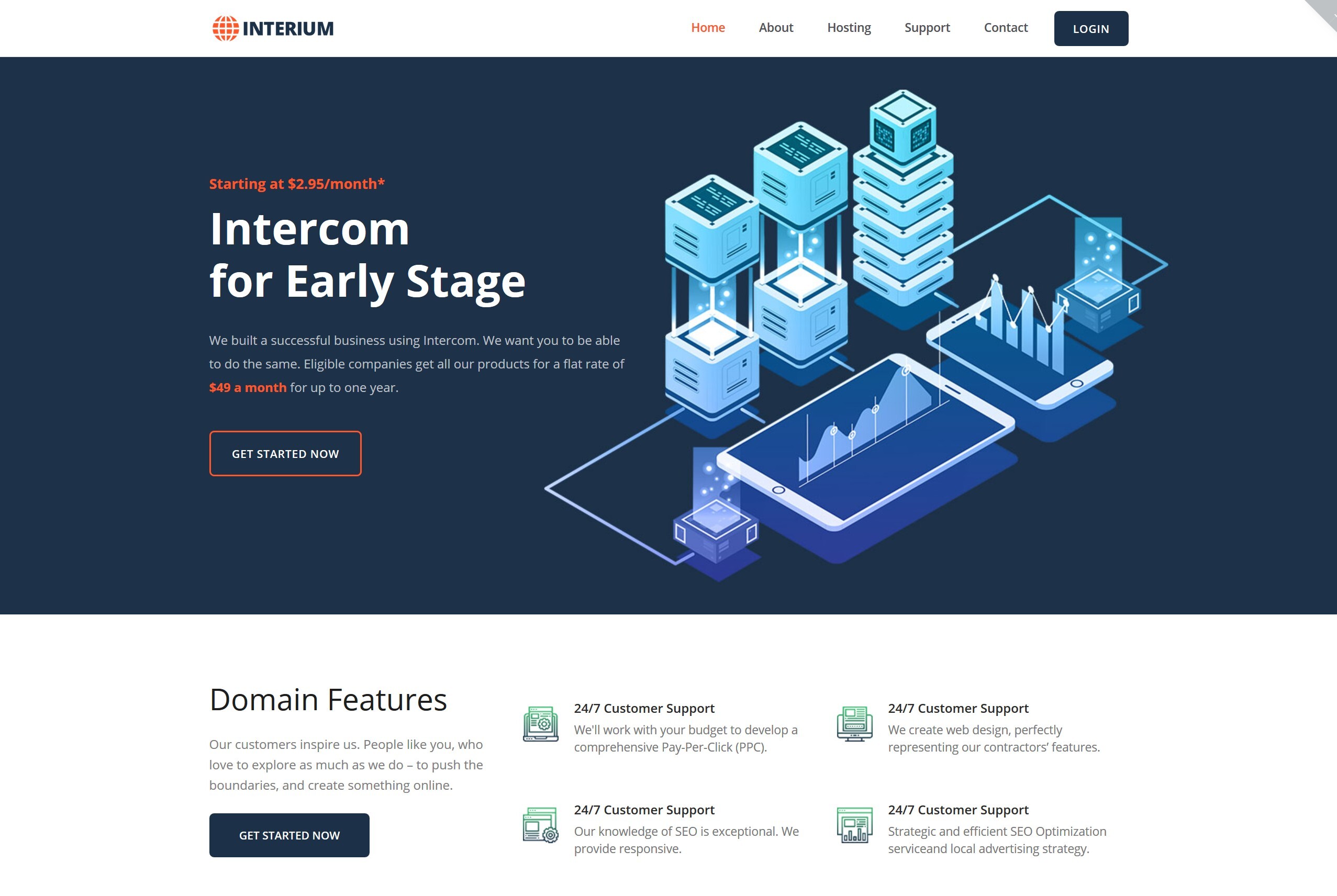 The first one on our list is Interium. This is a great theme designed for Elementor. The theme has JetElements, which expands the Elementor features. It also has JetMenu, which can create Mega menus. The theme comes with JetTricks and JetBlock plugins to make the best website possible.
The JetTheme includes three plugins. The JetPopup plugin will allow you to create popups with offers or discounts on your site. JetTheme Core will allow you to design your Header, Footer, and Sections to your liking. Finally, JetTheme Core will make it easy for you to import and export your designs.
The theme is well-made but does not have WHCMS integration. It also features JetElements and JetTheme Core, so any competent designer could create a site with this theme. The JetHive theme is sold through TemplateMonster for $75 and you can add installation and other services to make the price higher.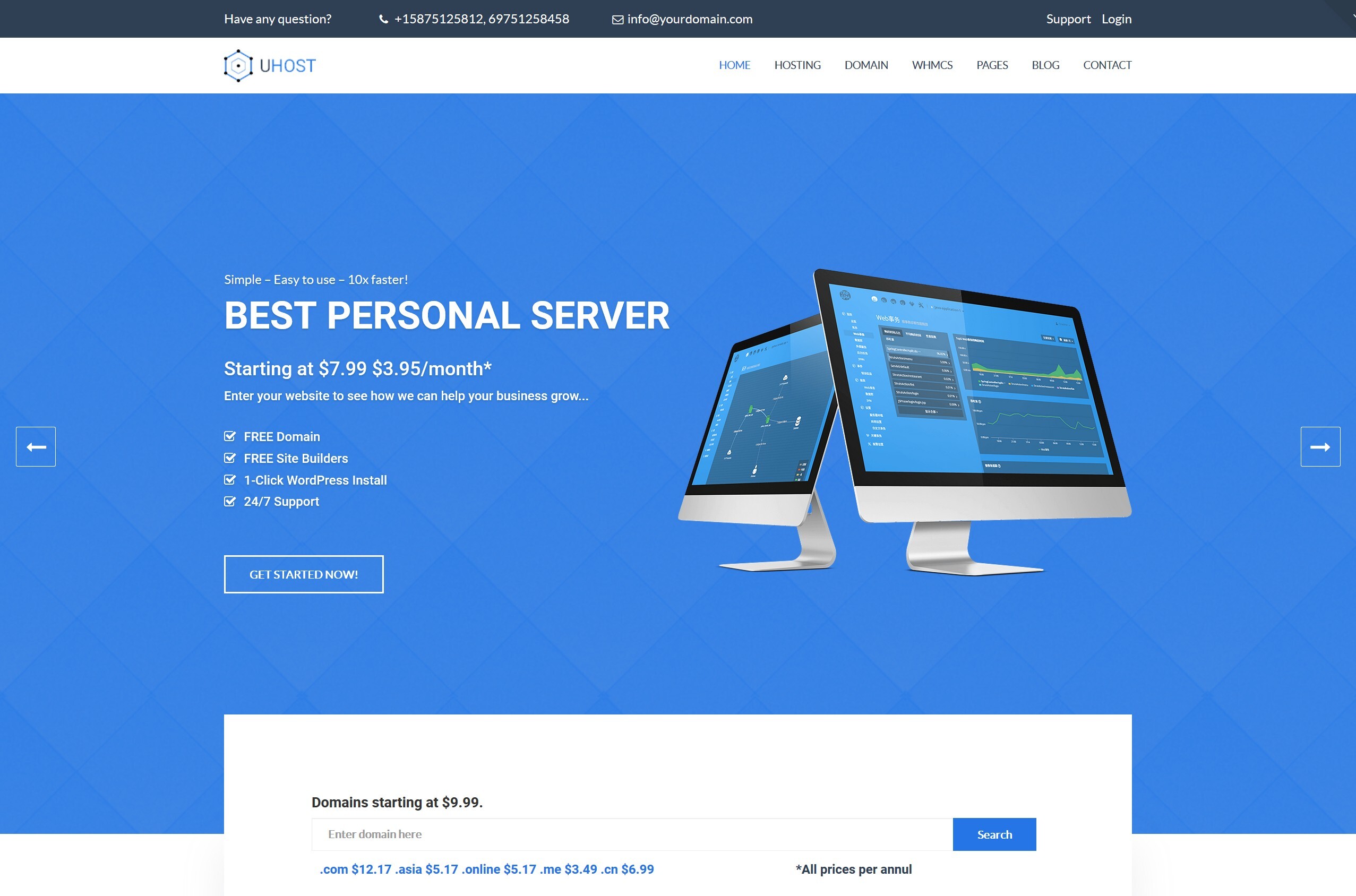 This is a theme for hosting and software companies with a focus on aesthetics. It has some great features, such as allowing you to build a domain search and purchase right in the theme, as well as WHMCS integration. It also includes a Premium Elementor Pack with 7 different modules.
The theme is offered on TemplateMonster for $72 with extras such as plugins, installation, and a pre-made site.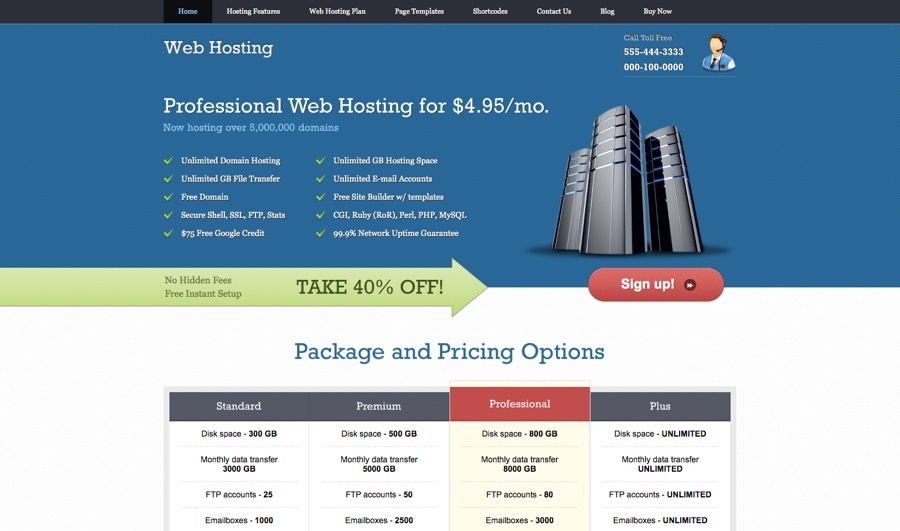 When it comes to setting up a website, there are lots of options. Some may be difficult to use or manage, while others may be too expensive for you to afford without investing in web design. Web Hosting is a premium WordPress theme that makes it easy to set up your site and manage it. With this theme, you can save lots of time and money that would have been spent on designing and developing your site from scratch.
This premium theme is so easy to use, you will feel like a pro from the get-go. It comes with a simple "auto-install" feature that will set up your website just like the demo. Gone are the days when you had to do everything in WordPress by hand.
Web hosts come with a built-in theme settings feature to control various elements of the site. These settings are controlled through the web admin panel and allow for quick changes. For example, you can edit font, link, background color, and other features without touching CSS.
Change your colors! Customize your theme with a variety of color schemes. You can choose from blue, red, green, black, or purple.
Pros and cons of using a free WordPress theme
Pros
---
Changing up your website design can be a daunting task. Some people love the thrill of the new, and some people just need to experiment. But if you're someone on the fence, free is always a good thing. WordPress premium themes require payment, and many of these don't come cheap! In fact, the average price for a premium theme is $57.54.
It's free, and it's been approved. At least for the free themes on the official WordPress theme directory, this is true.
Want a speedy WordPress website? There's a new trend of websites with simple designs. Themes that are free (or very cheap) are often minimal and work well for sites without a lot of plugins. They're also great for SEO.
Free themes are perfect for beginners. They have a simple and easy design that can be used to communicate with customers. WordPress developers take this into consideration and make sure that the theme is compatible with plugins while also making sure that it's simple enough for beginners.
Cons
---
A free theme may be a good option for small businesses who want to keep things simple or have limited funds, but this is not the case for larger and more professional sites.
Free themes are generally less customizable than premium themes. That's because there are fewer customization options on free themes, so it won't take long before users notice the repetitive features.
A lot of themes on WordPress' repository site are old and out-of-date. Frequent updates to WordPress' CMS might make these themes incompatible.
What if your free theme has a problem? In the world of free WordPress themes, there are a lot of contributors. WordPress can't track the author or developer, so you can't get help from them. Themes depend on third parties for help (WordPress forum, Facebook groups, LinkedIn groups), and it could be a while before you hear back — if you hear back at all.
Free themes that you find on a different website may not be as safe as the ones on the official theme depository. Themes from other websites might not be coded well and could make your site vulnerable to security issues.
Themes are a great way to easily and affordably customize your website. But it's important that you know what you can legally do with the one you download. The licenses for some themes are restrictive, so it's important to read the fine print before you download a theme.
Conclusion
Here are some excellent themes that will have pros and cons based on your requirements. We hope to have helped you find the perfect theme for your next hosting project!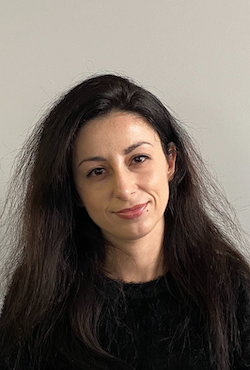 Nadejda Milanova
An experienced Content creator in the field of Search Engine Optimization (SEO) and WordPress. A true proffesional with a Master's degree focused on journalism.
Read more by Nadejda Milanova