As the world of SEO becomes more complex, it's more important than ever to have a solid understanding of key performance indicators (KPIs). Without KPIs, it's impossible to track the progress of your campaign and ensure that your efforts are paying off.
There are many different SEO KPIs that you can measure, but some are more important than others. In the guide below, we'll discuss the most important SEO KPIs that you should be tracking. By understanding and utilizing these KPIs, you'll be in a better position to demonstrate the impact that your SEO strategy is having on your business.
Important SEO KPIs to Track
There are a lot of different KPIs that you could track to measure the progress of your SEO campaign, but we think that these 12 are essential. These metrics will give you an overview of how your efforts are paying off, so that you can identify any potential problems early on.
ROI
SEO is all about driving ROI. Whether you're investing in an in-house team or an agency, the goal is to see a return that's greater than your initial investment. Measuring and tracking ROI is essential to success because it's the best way to gauge whether your SEO efforts are paying off. Keep in mind, though, that it may take several months—even up to a year—to see results. So know your target ROI, and track your progress against it on a regular basis. By doing so, you can measure and report on how your SEO strategy is improving over time.
Conversions
It is important to remember that while a financial return is an ultimate goal for many businesses, it takes time to see results. For this reason, relying solely on ROI is not advised. Instead, measuring and tracking organic conversions (such as sales or leads) is a more effective way to demonstrate success. This is because an increase in organic conversions can be directly attributed to your efforts.
However, before beginning any type of campaign, it is essential to know the conversion benchmark; otherwise, it will be more difficult to show growth from the existing data. A good rule of thumb is to take the average of conversions generated in the three months prior to your campaign starting. This can be done by using Google Analytics to track goals for lead conversions and the ecommerce report for sales by channel.

Organic Visibility
SEO can take some time to show financial returns, but one metric you can track to gauge growth is organic visibility. This can be measured in two ways: first, by looking at the impressions data from Google Search Console, which shows the searches your site was visible for (even if there were no clicks). Second, you can examine keyword trends in Semrush's Organic Research tool to see how your visibility has changed for all indexed keywords, including those in lower positions.

Organic Sessions
SEO success can be measured by increases in organic sessions. When your efforts start to take effect, you will see a real impact on organic traffic. This is because impressions turn into traffic, and traffic turns into conversions. By focusing on data from Google Search Console, you can get an accurate picture of your SEO ROI.
To get an accurate picture of your data, it's important to filter out any branded searches that may be skewing the results. To do this, go to the Performance report and click the +New button at the top of your screen. Then, select 'Queries not containing' from the drop-down menu and enter your brand name (and variations thereof). This will show you how non-branded traffic is performing.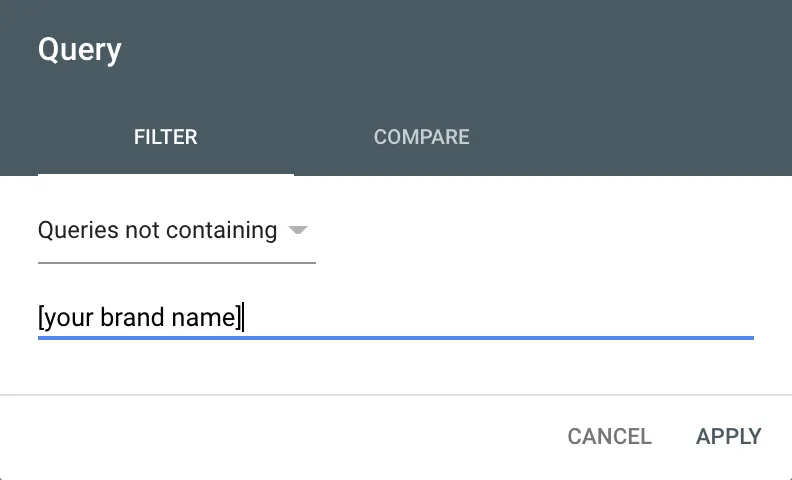 As you analyze organic sessions, it's important to compare Year over Year data, rather than Month over Month. This way you can account for any seasonal fluctuations in demand. To do this, go to the date bubble at the top of your screen and select 'compare.' Then choose your preferred period.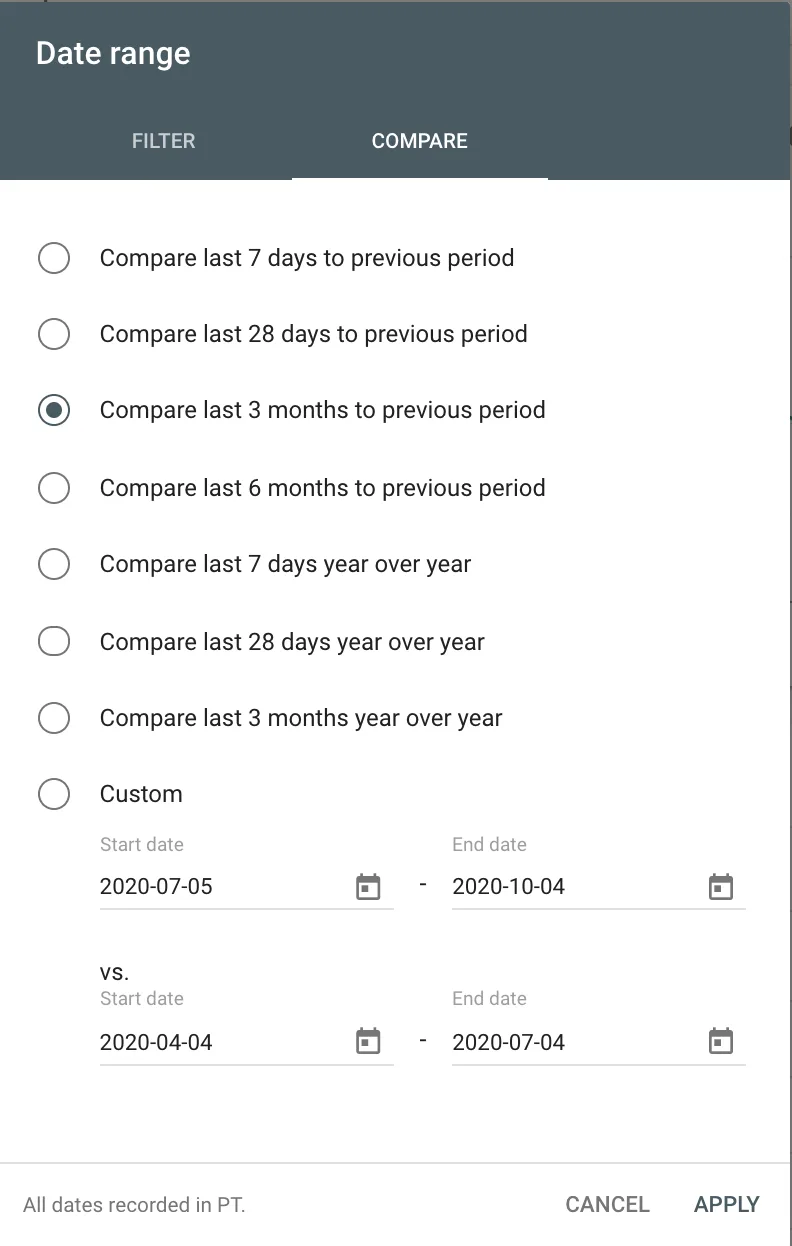 Branded Traffic vs. Non-Branded One
As you work to increase your organic traffic, it's important to track your progress by looking at shifts in the percentage of non-branded traffic your site receives. Branded traffic typically comes from people who are already familiar with your business, either because they've seen your ads or marketing campaigns, or because they've met you at an event. Non-branded traffic, on the other hand, is usually from people searching for keywords related to your products or services who may not have heard of your business before. By tracking the changes in these two types of traffic, you can get a better sense of the impact of your SEO efforts.
Keywords
keywords are no longer the only metric that determines the success of an SEO campaign. With the rise of semantic search, a single page of content can rank for hundreds or even thousands of different keywords. This, combined with personalized search results, means that different searchers can see different results for the same query.
Backlinks
Google heavily relies on backlinks as a ranking factor, and there is no indication that this will change anytime soon. Therefore, it is important to keep track of your link profile health, which includes new links being earned and any problems with toxic links. The key link metrics to measure are:
Total number of backlinks
Total number of referring domains
Number links lost
Number of links earned
Toxic links
Organic CTR
Organic CTR (click-through rate) is a critically important ranking factor. The higher your organic CTR, the more people are clicking on your listing on the SERPs, and the more traffic you're driving to your pages. You should be tracking this metric at both a page-level and a query-level. This will help you determine how relevant your title tag and meta description are in relation to a given query.
You can check how your CTR measures up against the average by looking at your performance report in Google Search Console. If you find that you are not performing as well as you would like, then you can take steps to improve your CTR.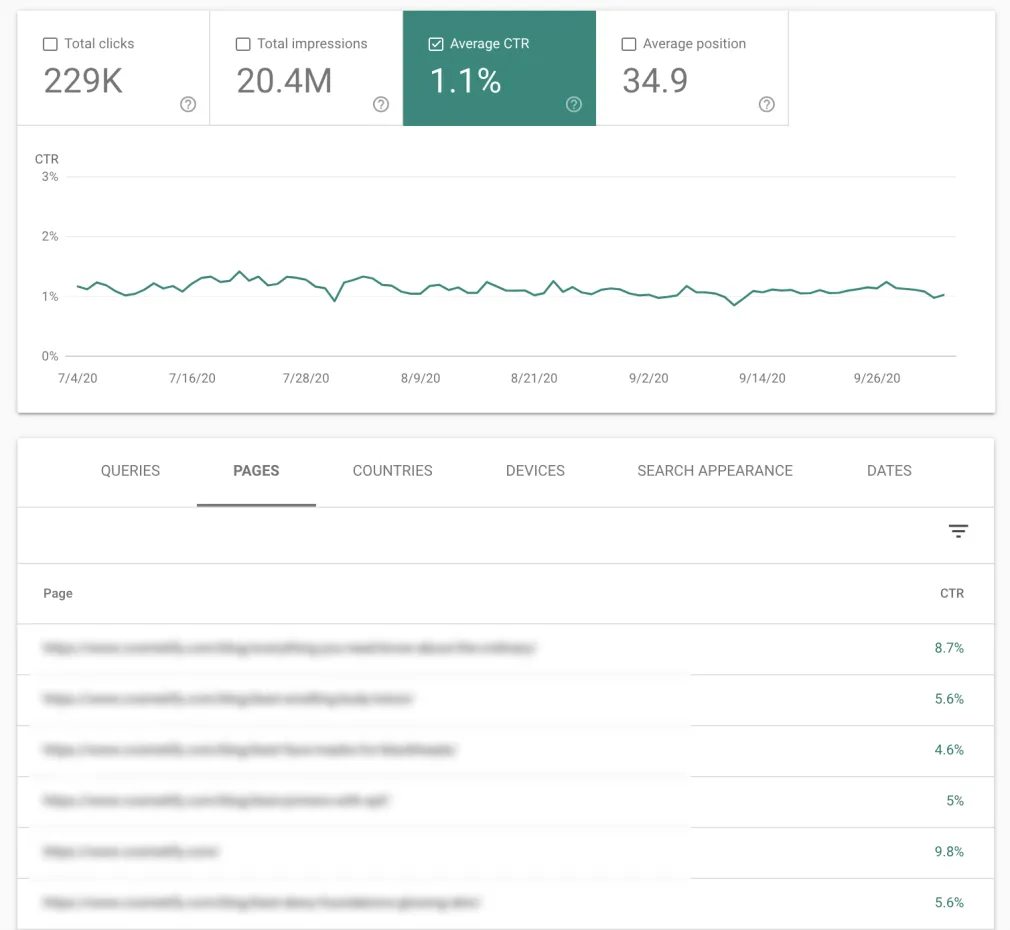 Bounce Rate
The bounce rate is a measure of the engagement of your content. If a high percentage of users leave your site after landing on the page, it could mean that your content is not relevant to their needs. By tracking your bounce rate, you can identify opportunities to improve your site and make it more engaging for users.

Average Time Spent on Page
engagement is key when it comes to website conversions. The longer a user spends on your page, the more likely they are to convert. That's why it's important to measure your average time on page, both for your site as a whole and for individual pages. If you see low durations, brainstorm ways to increase engagement.
One way to track this data is through Google Analytics under the "Behavior" tab, then "Site Content" and finally "All Pages."
PageSpeed
The speed of your site can have a big impact on both your search rankings and conversions. It's important to keep an eye on this and make sure your site is running as fast as possible. You may have already spent time optimizing your site's Page Speed score, but things can change over time. Maybe someone on your team replaced some images on your blog but forgot to optimize them, and now they're slowing down the page. Or maybe your server isn't performing as well as it was when you last checked. Either way, it's worth taking a look at your site's speed and seeing if there are any improvements you can make.
Conclusion
Performance indicators are essential for any SEO campaign in order to measure progress and keep effort focused. Though every marketer has their own KPIs they need to track, it is crucial to have these in place and regularly analyze your site's performance against them. Not only do KPIs help you determine if you are on track for growth, but they can also act as a motivator to keep pushing towards your goals.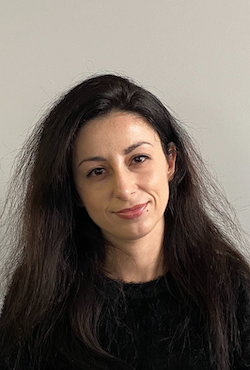 Nadejda Milanova
An experienced Content creator in the field of Search Engine Optimization (SEO) and WordPress. A true proffesional with a Master's degree focused on journalism.
Read more by Nadejda Milanova