Do you know how your website is performing? There are lots of indicators to help you know, but if you have no idea what users are doing while on your site, you'll miss out on ways to increase sales and grow your business.
One of the best ways to increase your performance is to track your website's click-through rate (CTR). Higher CTR means more people clicking on your website link or advertisements. You'll sell more and convert more visitors into subscribers in 2022.
What is CTR and why it's important?
The click-through rate or CTR is a metric that measures the effectiveness of a marketing campaign. It's a ratio of the number of people who clicked on a link or ad to the number of people who saw it.
Businesses need to measure their SEO efforts. When blog posts or web pages appear as the first search result for a targeted keyword, you can see the ratio of clicks on your site links to how many people saw the post but didn't click.
If you'd like to know whether your website is performing well, it's important to keep track of the bounce rate. This will help you see what content is engaging with your audience. However, you can't judge your website's performance solely on this number; other metrics must be considered to get a full view.
How to Improve your CTR?
You know that a website's number of clicks is an important metric. For the best results, you need a strategy that works for your site. The way to do this is by following these easy steps. But remember to customize your strategy to fit your needs. Every website is different, so adjust what you do until you see an increase in viewership.
Measure your website's CTR
You want to make sure you are making the most of your marketing campaign. The starting point is to measure your current state. This means checking your website's traffic. There are a few different ways to check your current CTR depending on how people arrive at your site.
You can easily see how many people clicked your ad and arrived at your website through Google Ads. If you want more information, we recommend installing Google Analytics to track how many people came to your website from Google Ads.
A really great way to get the metrics you need is through Google Analytics - but it can be difficult to set up and read. Some people use plugins to give you an easier experience with visual analytics. They display the most important information on your dashboard, so you don't have to dig through so much to find what you're looking for.
Did you know that your conversion rate can be measured in more than one way? Viewing the CTR on your website will tell you that consumers are clicking on both your ad and website link on SERPs. You can also measure conversions by looking at whether or not people are signing up for your newsletter or buying your product. This data indicates that your content is working. It's converting visitors to leads, which then become potential buyers.
Improve Your Search Engine Rankings
You might not be aware of these two key ranking statistics:
Seventy-five percent of people who search don't click beyond the second page of a search engine results page. That means not only is your website visible, but you also need to make sure it's on the first five pages of the SERP. The 67% of clicks that go to the first five search results means a lot.
One of the most important things to know about SEO is that higher rankings on search engines will result in more clicks. Therefore, it is crucial that you are doing everything possible to optimize your website for search engine optimization. Here are some pointers to help you on your way:
Pay attention to what your customer wants. When you know who they are, you know the right words to use and the content they want to see. In order to optimize your website, you'll want to invest in a good SEO tool. It will audit your site for errors, analyze your competition, and help you target keywords. You'll get the best results from your site by using a platform that provides a full suite of SEO tools.

Create helpful content. We know this point goes without saying, but we're saying it anyway. Many businesses make the mistake of focusing on promotional content and forgetting to create blog posts that help customers. Truly helpful content has a higher chance of ranking as a top post than promotional content.

Start with technical SEO. Your site needs a technical aspect, and luckily it's not too difficult to make sure everything is in place. You need to create a sitemap, set up a robots.txt file, and carry out other technical tasks that should be done through your SEO plugin.

You've created a blog post for your online store. But now, you're trying to figure out how to optimize it for SEO. What's the objective of SEO? The goal of SEO is simple: create content and structure your website to provide the most pleasing experience you can for your audience.
Optimize your titles
It's not just enough to rank high in Google. Anyone can do that. Optimize your post and page titles— a crucial factor in your rankings. Here's how:
Most marketers know that the headline of a post is important. If it doesn't get readers' attention, they'll never read the content. Use a headline analyzer tool to see if your titles are catchy enough to lead to higher search rankings and more clicks. Tweak your headlines until you get a score of at least 70.
A descriptive title can tell your users exactly what your post is about and hold their attention.
Don't create clickbait. If people click on your article expecting one thing but find something completely different, it might not be a good experience for them. These articles also tend to have a high bounce rate, which can hurt your website's search engine ranking.
You don't want your meta title to look like a never-ending novel. Keep it short and descriptive. Users want their information quickly, and you'll get the point across better with a succinct title that tells them what they need to know in an instant. Plus, most search engines will truncate long titles.
In the algorithm-driven social media landscape that we're all living in, it can be tough to have your posts seen by your target audience. The key to being seen is to optimize your post titles - making sure they stand out from the crowd and are placed next to posts with equally good content.
Meta descriptions
Have you ever wondered why we even bother with meta descriptions ? Well, we do it because people look at them before clicking on any links. They appear below a URL in your search page result and display a few lines of text that describe the content.

Well-written meta descriptions are an important tool for e-commerce sites. They are not the only tool, but they are an important one. For instance, Google monitors user behavior to determine which websites are most relevant to their searches. With this information, the search engine ranks the sites accordingly.
Here's how to improve your meta description for the sake of increased clicks:
Your meta description is a place to make a good first impression. By adding the right keywords and being descriptive, you can make sure that your content is for users, making them more likely to click on your URL.

Add a call to action. Use this space to get users to take action. A call to action implies that your content will help them accomplish their goals right away. And it builds trust, too! For instance, if the content is about an award you won, mention it in the meta description to convince users of your authenticity.
Meta descriptions provide context for potential customers and help them decide if your website is right for them. They can also lead to a higher CTR and bring qualified leads to your business.
Use structured data
One of the most important things you can do to improve your customer service online is to add structured data or schema markup to your site. Structured data for SEO is code that you can add to your website content so that search engines understand your content better.
When people look for a business online, they will find ratings, pricing information, and more. This is thanks to schema markup. Schema markup exists for books and movies and other creative works (including places like companies, stores, and restaurants).
Your business needs to be found online. With schema markup, it's easier for search engines to find your site and show it in search results for certain queries. This added information also helps a user know whether your content is a good fit, leading to more traffic and revenue for your business.
What to avoid
So far we've shared things you should do. But let's talk about the things to avoid as well. A common mistake businesses often make is not planning their content. When you don't plan your posts in advance, you risk content cannibalization.
This is a dilemma. With many blog posts all targeting the same keywords, your site could be unoptimized and not getting the attention it deserves. Search engines might show unoptimized content because they seem to be just as effective. This can lead to lower click rates, conversion rates.
Do a thorough audit of all your content and see what you have that competes with each other. If you find instances where your content is too similar, choose one high-performing post to optimize for better SEO results. If your content is already optimized for different keywords, rewrite and republish them so that they're distinctly unique.
CTRs and increased conversions
We've looked at why click-through rates matter for businesses. Your CTR tells you a lot about how relevant your content is to your audience, and it's a way to track your website's overall performance.
Give these tips a try - they're all proven to significantly increase your website's CTR. Start using them, but make sure you test out the changes you make and tweak them to do wonders for your business.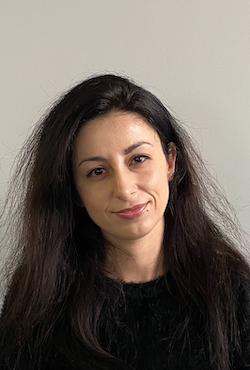 Nadejda Milanova
An experienced Content creator in the field of Search Engine Optimization (SEO) and WordPress. A true proffesional with a Master's degree focused on journalism.
Read more by Nadejda Milanova