The theme of your site represents your brand to the world, so it is important to choose a theme that reflects the goals of your site. More than 20,000 free and premium WordPress themes are available, so choosing the right theme for your site can be a challenge. This article will provide some guidelines on how to choose a WordPress theme that is best for your new website.
How do WordPress themes work?
WordPress websites need three main elements: the basic WordPress code, plugins and themes. The free and open-source WordPress core provides a framework with basic features for creating a WordPress website, but customizing this site depends on the user's choice of themes and plugins to control the look of the site and specialized features. The various combinations of these elements explain the huge variety of WordPress sites, from small personal blogs to the complex sites of large corporations.
WordPress themes are sets of additional code that are installed in the core of WordPress. Every WordPress site needs a theme to work. The theme dictates basic things, such as the appearance and layout of the WordPress site. It also provides you with various customization options so you can create your perfect website. Some themes also come with additional features designed to support specific niches, such as photography or e-commerce.
Themes can be installed directly from the administrative panel of your site from the WordPress theme directory that comes with each WordPress installation. The directory includes a long list of free themes as well as premium options and also allows users to search for themes by name or by specific features, such as color palettes or layouts.
theme can be purchased or downloaded for free from the global community of WordPress users and developers around the world. Because WordPress is free and open-source software, anyone can design themes and plugins and offer them through online markets, independent design sites, or separate websites.
Themes can be installed directly in files on your site with tools on the dashboard. To install a theme from the WordPress theme directory, simply select the desired theme and click "Install". Once the theme files are installed, activate the theme and start customizing its features. To install a purchased or downloaded theme from elsewhere, simply upload the file to the installer and follow the instructions.
If you want to change your theme, you can install and activate another one at any time, but this can create some problems. A new theme may not display your content the same way, and it may not integrate well with pre-installed plug-ins or other features of the previous theme.
Choosing the right WordPress theme
The right WordPress theme for your website depends on factors such as the goals of the site, your skill level and your budget. Make a list of the features your site needs to work the way you want it to. Want a responsive theme that looks good on all screens? Does your theme offer enough customization options to work with? These are fundamental questions you need to ask yourself. Decide if you want to pay for a premium theme.
Consider the purpose of your site
Look for a theme that reflects the essence of your brand and message. Think about colors, layouts and fonts that stand out in your niche and attract users. Some themes can be quite attractive, but difficult to read - a particular problem with "dark" themes. Others may not convey the right message about your brand. Make sure your theme complements other aspects of your brand and the message you want to convey.
Choose a responsive theme
Responsive themes (formerly called mobile responsive themes) are optimized for the best performance on screens of all sizes. And because more people than ever use mobile devices surfing the web, the mobile theme provides a better user experience and encourages users to interact with your site.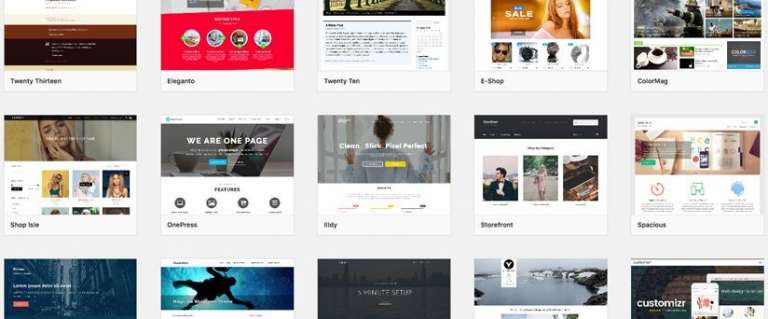 Choose a theme that supports popular plugins
Whatever theme you choose, it's almost certain that you'll need plugins to add all the features you want. Some themes come with pre-installed features and plugins. For example, e-commerce themes may include shopping cart products and features. Make sure your theme is compatible with key WordPress plugins for things like site security, comment management and e-commerce. Popular high-quality WordPress plugins are frequently updated, so it's important that your theme is compatible with the latest version and able to handle updates as they come.
Choose a theme that matches your WordPress skills
WordPress themes are available to users with different skill levels, so it's important to choose a theme that suits your abilities. If you're not a designer or developer, look for themed features and tools that allow you to customize and manage your site without editing its code. One of these tools is the page creator. The page creator can help you create unique and attractive pages with ease just by dragging and dropping.
Keep your theme simple
Many free and premium WordPress themes come with a wide range of intrusive and eye-catching options. Make sure your options and templates are clean and simple so that they are easy to maintain and not intrusive for your visitors. Choose themes with easy-to-read fonts and customizable options. Choosing a theme is one of the most important decisions you will make for your website. It should be easy to use and maintain, and you should greet visitors with intuitive navigation and attractive content. Given the goals of your site and your own priorities, you will be able to find a theme suitable for your WordPress site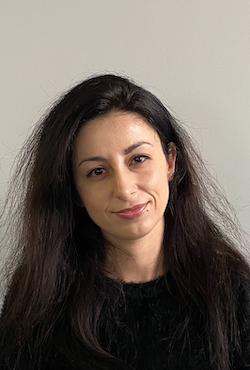 Nadejda Milanova
An experienced Content creator in the field of Search Engine Optimization (SEO) and WordPress. A true proffesional with a Master's degree focused on journalism.
Read more by Nadejda Milanova