Servers are a central part of hosting a web site. Hosting a web site means placing it onto a server and making it publicly accessible. The company that owns the server is generally referred to as the host, while the people who own the domain name are called the owners or administrators.
Servers store websites on them, and provide them with bandwidth so they can be accessed by viewers from all around the world. An entire company may have several servers which contain hundreds (or thousands) of different sites at any moment in time.
Choosing the right web hosting company for your website is an important process. Web hosts, who operate and maintain servers, impact all aspects of your site's functionality and performance. For example, security concerns over inadequate hosts can result in downtime to your site.
Although web host providers play a crucial role in ensuring that sites remain available to visitors while simultaneously improving overall performance, they are not always fully equipped with the best tools to help customers select plans that suit their needs. We analyzed the current selection of web hosting services online and found them lacking in many key areas including customer service, uptime guarantees and server maintenance capabilities.
Your hosting plan is a crucial element of your website's performance. It dictates the amount of bandwidth and storage you can use and affects how quickly people are able to access your site. Since there are so many options available, it's important to think about the needs of your WordPress site when choosing a hosting plan.
Choosing the right hosting plan is vital to any online business. A good one should handle lots of traffic or heavy workloads - yet should not be difficult for you to administer on your own. By taking into account such things as E-commerce capabilities and redundancy, you'll be better equipped to make an informed decision.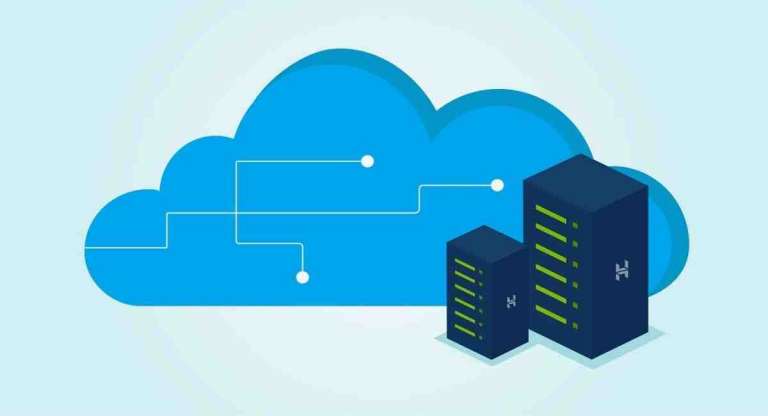 Types of Web Hosting
The primary difference between hosting plans comes down to infrastructure and costs. When comparing potential options, you may also find that there are a few different kinds of hosting out there. Understanding these differences will help you choose a plan that suits your needs.
Shared Hosting
In a shared hosting environment, companies can lease space on a physical server that is then used to run their business. This type of platform allows users to share resources with other businesses and ensures that each individual company has its own area where it can store and access files. Although this structure promotes the sharing of costs among the websites leasing servers and hosting space, it also means that companies don't have complete control over their data.
For example, web pages aren't accessible to just one person - every user accounts for part of the server's total bandwidth resources.
Shared hosting does not have the best reputation, but the quality of service you receive will depend mostly on your host. Some shared plans lack restrictions and can handle websites with heavy traffic.
It's important to consider how much bandwidth you need when choosing a plan. Your site's visitors might increase over time, and you'll want to make sure that your web host can also handle this growth. Otherwise, your website could go down as you're bombarded with more traffic than your current hosting plan can handle. Essentially, then, it pays to choose a shared plan that has enough room for growth without breaking the bank.
Web hosting services are eager to offer discounts for long-term contracts, but one should be careful: you don't want a plan that you can't get out of. Commitment is a big commitment, so look at your needs today and think about likely future needs.
Virtual Private Server (VPS) Hosting
Virtual Private Servers are built on top of a physical server and then partitioned into individual containers with their own operating systems. In this way, websites hosted by a VPS have the same independent hosting containers used in a dedicated plan but can be scaled dynamically as needed. This enables businesses to serve more customers without having to scale up the entire hosting service.
With a VPS hosting plan, you get total control over your server. You're able to customize your plan with enough power to run a simple WordPress website. However, when it comes to VPS plans, more processing power doesn't necessarily mean better performance.
Web hosting packages offer several different business classifications for VPS users. The difference lies in the amount of resources you receive and in the flexibility of the billing system. Some of these options include managed or unmanaged servers for high availability needs, and dedicated or shared servers for regular web performance.
In contrast to shared servers, VPS hosting offers greater security and stability at an affordable price point.
With provider-independent hosting, there are no control panels to manage your server. Managing your server at scale is more difficult without a panel and can require shell access. You may need to use the command line with one tool or another to create or even clone an entire environment from a bare-bones system image.
Providers offer variable pricing for their services, but many VPSs start at about $10 per month for the most basic configurations (512 MB of memory and 1 CPU core). With budget in mind, expect to pay between $10-$40 monthly for a VPS based on demand, specifications, and storage space; providers also charge for bandwidth and other resources on top of that cost.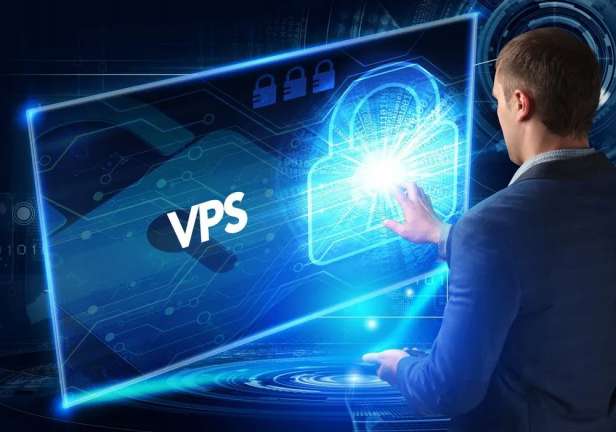 Cloud Hosting
When studying cloud hosting, it's important to look at how services are constructed. Cloud hosting can provide a real advantage over traditional virtual server setups because multiple machines are working in parallel to serve compute needs of hundreds or thousands of customers. When consumers take advantage of this tech, they'll find high uptime rates and low latency for an overall positive experience.
Cloud computing makes it possible for you to run your software on remote servers, as well as manage them remotely. This approach has its pros and cons: While a cloud-based system can incorporate redundant backups and rapid scaling, most applications aren't easy to transfer across hosting providers.
Cloud computing is a model that enables computing systems to be delivered as services over the Internet on a utility basis. The appeal of the business model is that the customer only pays for what they need and uses it when they need it.
Cloud hosting is a great way to lower your website maintenance costs because you only pay for the resources you use. Some websites like Netflix use cloud servers as a way to redound on their massive infrastructures; however, most small companies can avoid such intense cloud usage without affecting their ability to run a high quality site.
Cloud hosting ranges from very affordable options for companies running simple sites at scale, to solutions that allow a single user access to powerful computing infrastructure.
Dedicated Hosting
A VPS server is similar to a dedicated server, but it requires less maintenance and utilizes virtual machine technology in the background. It uses multiple servers at once, which multiplex different applications onto separate virtual machines. In addition to the main machine, users can be allocated their own private VPS hosting as well.
A managed hosting environment is much like a cloud-based one in that it utilizes virtualization at its core, but here's the difference: with a manual service you regain some control over your web server's processes.
Dedicated servers are the top-of-the line hosting solution, but they cost at least $100 per month. This option is best for established businesses that need access to powerful hardware and want a dedicated server to host their website.
Retailers often use popups to generate sales and collect leads. However, consumers have developed a bad habit of avoiding them altogether.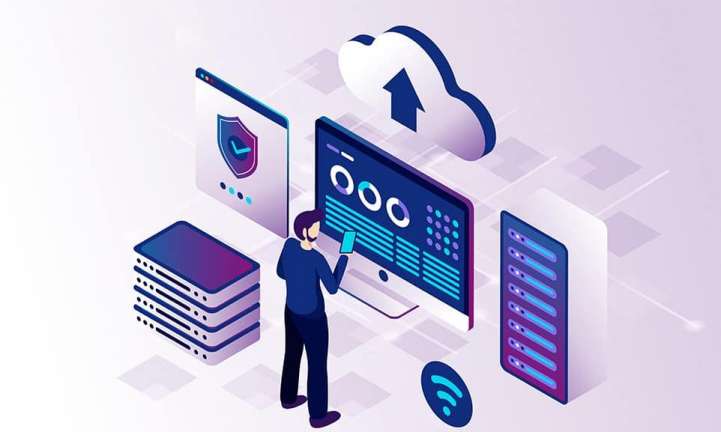 Managed WordPress Hosting
Managed WordPress hosting is a high-level kind of service. Rather than really worrying about the technical aspects, you can rest easy knowing that your provider has everything under control. They're regularly backing up data, improving your software security, and making sure that performance and uptime remain consistent.
You want to use a hosted solution that is specifically created for WordPress. Though you can host your website on shared, virtual private server (VPS) and dedicated hosting, it's important to note that shared hosting won't be enough to handle the heavy data loads caused by websites built on WordPress.
There are three kinds of managed WordPress hosting plans: managed shared hosting, managed VPS plans and managed dedicated servers. Each choice comes with its own upsides and downsides.
Conclusion
When choosing a web host, you must weigh many factors. Will your site be small and simple or large with tons of bandwidth? What type of security is offered and how important is it to you? How will uptime be affected by your prospective host's distance from you?
Be clear about what kind of website you need and which features are most important for your purposes. Some hosts offer a range of services geared toward novice website planners or highly experienced programmers, so be sure to ask in-depth questions about the advantages each level offers.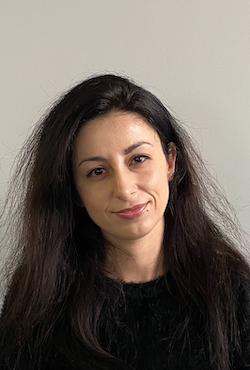 Nadejda Milanova
An experienced Content creator in the field of Search Engine Optimization (SEO) and WordPress. A true proffesional with a Master's degree focused on journalism.
Read more by Nadejda Milanova