When you're redesigning your website, it can be difficult to know whether shared or VPS hosting is the best option for your business. Since these plans differ in many ways, figuring out which is right for you starts with understanding some of their major differences and weighing price with performance.
When it comes to hosting a website, two of the most popular options are VPS Hosting and Shared Hosting. While they both offer the same basic functionality, there are several differences between the two that can make one more suitable for your website than the other. In this blog, we'll discuss what sets Shared Hosting and VPS Hosting apart from each other and give you an overview of the pros and cons for each hosted option so that you can make an informed choice about which is best for your needs.
VPS (Virtual Private Server) hosting and shared hosting are two common options for hosting websites. Both of them have their own benefits and downsides, but understanding the difference between a VPS and shared host helps customers make an informed decision about what kind of web space to purchase. On the one hand, VPS web servers help people scale quickly and optimise their resources in order to accommodate growing e-commerce sites — while shared hosts tend to be better value for money.
VPS Hosting vs Shared Hosting: What's the Difference?
VPS Hosting and Shared Hosting are both popular hosting options for websites, but they have some key differences that can make one better suited to your individual needs than the other. VPS Hosting is often seen as the more powerful of the two since it provides dedicated resources to a single user or website. This means that you'll get all of your own server space, bandwidth, and processing power which can help ensure a faster loading time, greater reliability, and better security than with shared hosting plans. However, this comes with higher costs associated with maintaining those resources.
Shared Hosting on the other hand is much cheaper since it involves sharing server space with many different users or websites at once. With shared hosting plans you'll still get access to all of the necessary features like email accounts, domain registration/management tools, etc., but performance may suffer due to overcrowded servers from having multiple sites on one machine at once.
Additionally there may be restrictions on how much data storage is available per user so if you need more memory then this isn't an option for you either.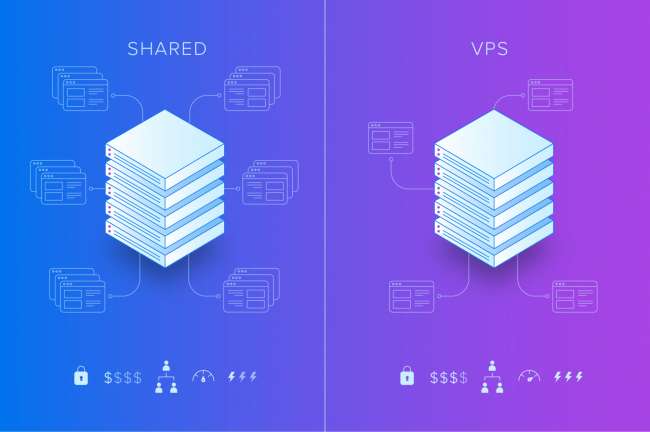 VPS Hosting
When comparing VPS and shared hosting, VPS is the more secure and stable option. It's scalable unlike shared hosting and doesn't cost a full server on its own.
When comparing VPS and shared hosting, VPS is the more secure choice. More importantly, it's easier to scale than shared hosting while maintaining a relatively low cost.
Hosting your own website with a VPS provides you with a number of great benefits. The level of control and the array of service options that it affords is remarkable — there's no other hosting solution quite like it on the market, but that comes at a cost: more hands-on maintenance, learning curve, and hardware needs are involved.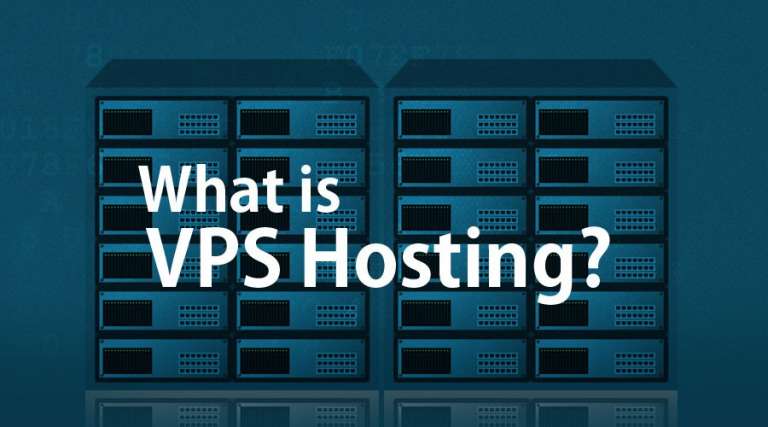 Shared Hosting
Shared hosting is defined as a single server that provides shared space and/or services to a number of websites. Within the shared space, each website will have its own data and files, but they may share resources with other sites on the server. Shared hosting is made up of many different packages, with varying features and pricing options. The package you choose will usually depend on how much power and storage you need for your website or application.
Shared hosting is one of the most affordable options for your website, but you're limited by the number of people using the server. That's why it's important that you choose a reliable company.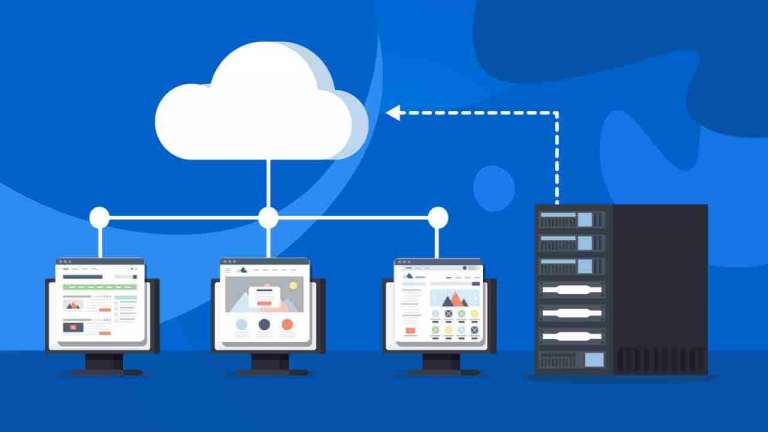 Shared Hosting: Pros and Cons
Shared hosting is a great option for those who are looking to save money and don't require a lot of resources or customization. The main benefits of shared hosting include:
However, there are some drawbacks that come with the shared hosting model such as limited storage space per user and potential overcrowding due to multiple sites on one machine at once.
Additionally, performance may suffer because you're sharing server resources with other websites which can lead to slower loading times or even website outages if too many users try accessing the same resource at once. Despite these drawbacks however, most people find that shared hosting plans offer enough value for their needs without needing any extra bells and whistles.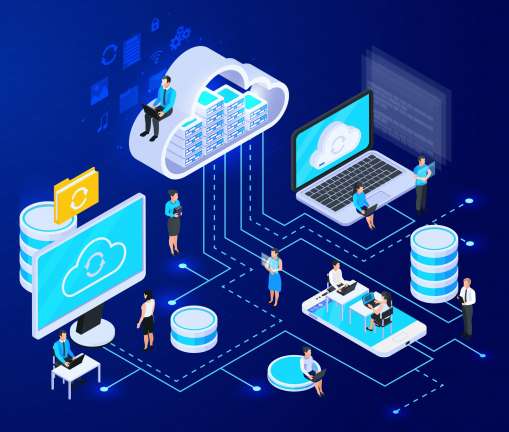 VPS Hosting: Pros and Cons
The main advantage of VPS hosting is that you get access to dedicated resources, meaning no other user or website can use your server space, bandwidth, and processing power. This provides better performance for your site since the resources aren't shared with anyone else.
Additionally, it also means greater security as fewer people have access to your data and applications. The downside of this option is that comes with a higher cost associated with maintaining those resources.
VPS hosting also offers more control over how you manage and maintain your server environment as well as the ability to customize software configurations which can be beneficial depending on the type of website or application you are running. However, keep in mind that if something goes wrong then it's up to you or someone hired by you to fix any issues so there may be additional costs associated with managing these environments if they become too complex for one person handle alone.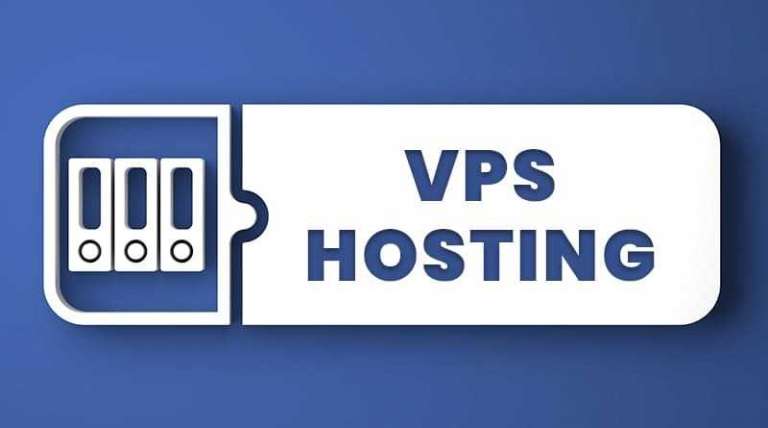 When to Upgrade from Shared Hosting to VPS Hosting
Starting an ecommerce business is hard, the hardest part being to find a reliable hosting solution that can deal with the traffic your store will receive. Thankfully, there are ways you can determine whether or not it's time to move on from shared hosting. Knowing how and when to change your host from a shared server to VPS should be central in your mind. Here are a few warning signs that your current plan isn't adequate for your store's needs.
You need more space
Slow loading times
Unexpected downtime
The extra cost of a VPS is well worth the investment for larger businesses and e-commerce sites. The first step to determine whether you need to upgrade your hosting service is by studying your bandwidth, or data transfer limits.
It's important to consider the future of your website. Hosting space doesn't need to be an issue, with VPS hosting you can have multiple websites hosted on one server. It's ideal for growing business who will always require more processing power, more storage and higher bandwidth as time progresses.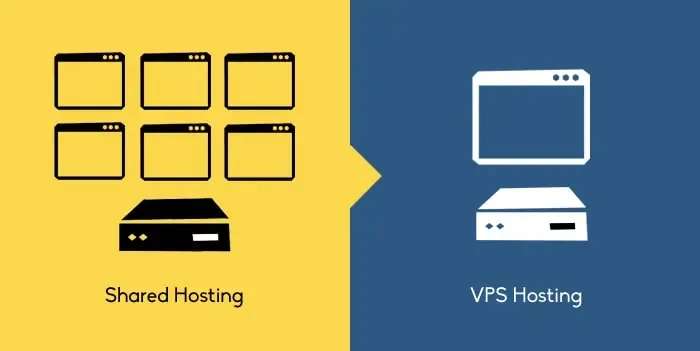 Which One Should You Choose?
When it comes to choosing between VPS Hosting and Shared Hosting, the best option will depend on your individual needs. If you're looking for cost savings then shared hosting is likely the way to go since it typically costs less than VPS Hosting plans due to sharing server resources with many different users or websites at once.
However, if performance and reliability are more important than money-savings then VPS Hosting is probably a better choice as you'll be able to have access to dedicated resources and better control over how you manage your server environment. Ultimately, when deciding between these two hosting options it's important to weigh up all of the pros and cons so that you can make an informed decision about which one is best suited for your website or application. Keep in mind that there may be additional costs associated with managing complex environments if opting for a VPS plan but the improved performance, security, and customization could be worth it depending on what type of service or website you are running.
You'll want to consider your current needs, as well as future plans for growth. Shared hosting can be a good choice for smaller sites with less traffic. It's easy to set up, cost-effective — and it gives you the freedom to scale up or down in response to your site's traffic fluctuations. Virtual private servers are better suited for larger sites with higher traffic.
In conclusion, the decision of which hosting option to choose depends on a variety of factors. For those users who are looking for a cost-effective solution and minimal technical setup, shared hosting is often the best choice. However, power users and those seeking higher levels of security or control should look into VPS hosting for their needs. Both types have pros and cons, so it's important to consider all the options before making a decision.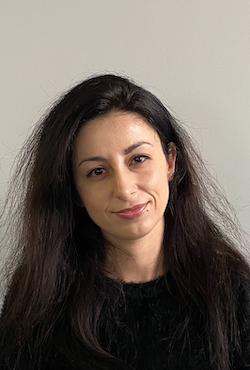 Nadejda Milanova
An experienced Content creator in the field of Search Engine Optimization (SEO) and WordPress. A true proffesional with a Master's degree focused on journalism.
Read more by Nadejda Milanova