Without a doubt, WordPress is the most popular web building platform in the world. But as you probably already know, it's not the only one. Various other platforms also offer powerful blogging and internet tools, and some of them are quite good competitors. And like everything else, there are pros and cons to using WordPress and other platforms.
Today we will focus on Squarespace and compare it to WordPress.
Simplicity
When it comes to starting a new blog, most users prefer a simple platform that allows them to publish a new site as quickly as possible.
If it wasn't easy enough, WordPress wouldn't be as popular. But when we talk about a self-hosted version, it definitely takes a while to grasp all the terminology and basics before you can start a blog on your own. While a large selection is good, dozens of hosting options and thousands of themes and plugins might be too much for a newbie.
After a few days with WordPress, most users adapt to the platform and have no problem setting up blogs and writing new articles.
While it could always be a little easier, the fact that it allows you to turn a beginner's blog into a professional money-making machine is a good enough reason to spend some extra time learning WordPress.
On the other hand, since everything in Squarespace is visual, this makes it a lot more beginner-friendly. While you can create a similar environment with WordPress, surface preparation will take time and skill. But with Squarespace, you can use a drag and drop editor to create pages from the start.
Squarespace also has a lot fewer options. This will help beginners make decisions faster and will be easier to learn. But obviously, if you do decide to update your blog and customize it more, you will find the lack of choice to be a big problem.
Themes and plugins
To personalize a website, non-technical users will have to use themes and plugins to customize blogs.
WordPress offers thousands of themes and plugins that you can use for free. To be more precise, there are over 40,000 plugins to be found in the official repository, and you can use them all for free. And this is not all - there are many online marketplaces offering premium themes and plugins for a specific price. So, for every problem you run into, there is probably a plugin that can solve it.
In addition, thousands of themes have been developed for specific niches. This means that whether you are creating a personal blog, a photography portfolio, or a professional business website, you will find a theme that suits your needs.
Since installing themes and plugins is very easy, the only time-consuming task is finding the best theme or perfect plugin for your website.
If you want to expand your site with Squarespace, you'll have to adapt. Sadly, Squarespace doesn't offer a selection of templates or extensions. Unlike WordPress, you will have to settle for an available solution, or simply ignore the issue and seek support.
On the other hand, this limited choice may not be a problem for some users. If you're not planning on expanding your site and you're happy with the options available in Squarespace, you can relax and stop thinking about all the other extensions available, like WordPress. Sometimes it's better to have fewer options.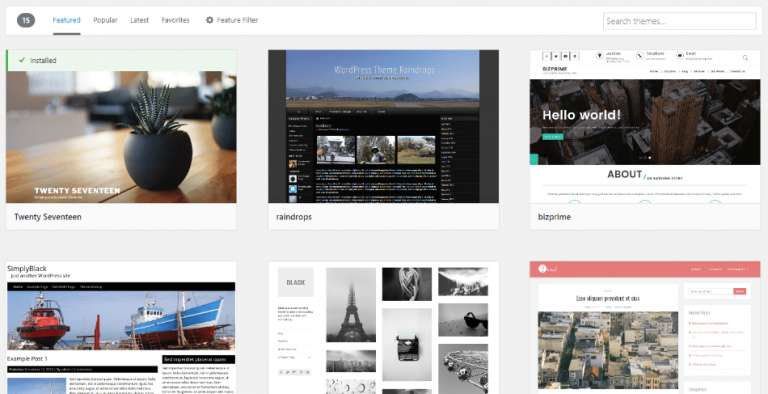 Content management
If you are looking to start a new blog, it is vital that the platform you choose allows you to navigate freely through text editors. Are WordPress and Squarespace good enough for bloggers?
Undoubtedly, WordPress is a powerful blogging tool and one of the best in the world. This will allow you to use both visual and text editors so you can write and add your own HTML as needed. WordPress takes care of your articles, so it will automatically save your progress. In case something bad happens, you can rely on WordPress at any time. It also saves corrections, so if you decide you want to revert an old paragraph at some point, you're just one click away from placing it on the page.
Sadly, Squarespace isn't that great for bloggers. There is no autosave feature and the platform won't let you use older versions. While there are blocks of code you can use in Squarespace, this feature still prevents you from running your own HTML or CSS from the page. For some bloggers, this can be a hindrance.
Squarespace isn't as good with media either. WordPress will allow you to reuse images you have uploaded in the past, Squarespace will force you to reload the same image again if you decide to reuse it. If you tend to use images regularly (which you should), this can be a nightmare.
Support
If you are just getting started with WordPress or Squarespace, chances are you are not a professional in this field. So sooner or later you will need help with the platform. What kind of support do you get with WordPress and Squarespace?
Since you will have your own website, almost everything is in your hands. While there will be some technical problems that your hosting company must solve for you, there will be many more problems that you have to solve on your own or hire professionals.
Support for free themes and plugins is very limited. If something goes wrong, the only help comes in the form of support forums and other online resources. Fortunately, because of its popularity, there are millions of guides and how-to articles to help you solve almost all kinds of difficulties. If you are using premium products, you can count on the help of the developers, but this will depend on each company/individual.
Once you've built your site on Squarespace, you'll have immediate access to professional support. A whole team of experts takes care of the system. You will have access to all article libraries, video tutorials, chat, and email support. As with WordPress, there are support forums where users can discuss issues and features.
Since Squarespace has much fewer features than WordPress, the chances of something not working are much less likely. Since you don't have to install tens of thousands of plugins, there will be fewer compatibility issues in the first place.
Prices
Many people think that you can create a website on the Internet for free. While we would like to tell you that this is true, everything has a price. So even WordPress and Squarespace will force you to open their wallet.
Yes, you heard that right - WordPress is free. But this is only true for the platform itself. You can freely download WordPress, modify files, install free plugins and themes and do whatever you want with them. But before you can show your site to people all over the world, you have to pay for hosting. There are several free options, even when it comes to hosting, but we recommend skipping them entirely.
However, you can find hosting and domain for as little as a few dollars a month. Obviously, you can't expect much for this price, but it will help your site earn money.
While it is possible to get your site up and running without spending a cent, you probably want to buy a new theme or one or two plugins that will allow you to add a specific feature to your site or just make it look nicer. Plus, if you decide to hire a service technician to help you, or if you ask a programmer to design something specific, costs will continue to rise. Do you still think WordPress is free?
If you want a personal website, you'll have to pay $ 12 a month for an account with Squarespace, which doesn't have much to be honest. For this price, you can create up to 20 pages, galleries, and blogs with unlimited bandwidth and two members. If you want to upgrade to an unlimited business account, it will cost you $ 18 per month.
E- commerce
Do you want to prepare an online store and sell goods and services? If so, take extra care when choosing the right platform to launch your online store.
WordPress allows you to create online stores yourself. Several popular plugins can turn your website into an e-commerce system without even knowing it. You can customize your entire store with a theme of your choice and several plugins that extend the standard WordPress functionality. Yes, it will take some time and tutorials before you get it right, but the fact that even newbies can open up a new online store is encouraging.
There are also plugins to help you with affiliate programs. What else do you need for a simple store?
Sadly, Squarespace is pretty limited here. First, it only allows you to use Stripe to process payments, which will put off a lot of users. Not only is Stripe not as popular as PayPal, but it is also limited to a few countries.
Plus, Squarespace has set a limit on the number of products you can sell on their site. If you want to open a small store, that's fine, but knowing the limitation can be tedious. What if you end up with more clients than expected?
Which one to use?
But in the end, the choice doesn't have to be that hard. It's pretty clear that WordPress beats Squarespace in almost every area. It has more features, gives you a lot more freedom and control over your blog.
If you're serious about starting a new website or personal blog, we highly recommend picking WordPress and going for the standalone version. It will take a little longer to find out about this, but it will pay off in the long run.
On the other hand, if all you need is a simple website that won't bother you with the many options and you want to be sure there is always support for you, Squarespace might be good enough.
We always recommend WordPress over Squarespace, but it's time to make a choice. If you have any questions but are still unsure about the platforms, let us know by leaving a comment below. What do you think of WordPress and Squarespace?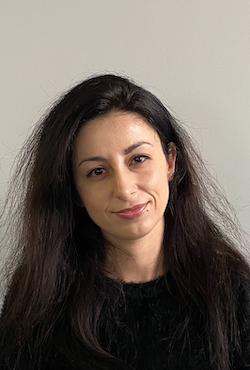 Nadejda Milanova
An experienced Content creator in the field of Search Engine Optimization (SEO) and WordPress. A true proffesional with a Master's degree focused on journalism.
Read more by Nadejda Milanova