One of our readers' questions is why to use WordPress instead of free web blogging service like Blogger.
In this article, we will compare WordPress and Blogger to help you decide which platform is best for your needs. We will look at all the pros and cons of WordPress and Blogger so that you can make the best decision about which of the two platforms is best for your site.
Property
Blogger is a web service for Google blogging. It's free, usually works well, and allows you to publish your materials online. Blogger, however, is not yours. It belongs to Google, which supports the service. Google may suspend Blogger or suspend your access to Blogger at its sole discretion.
With WordPress, you can use a web hosting company that hosts and stores our own site. You decide for yourselves how long to continue using the hosting service and when you want to stop it.
Control
Blogger is a decent web service with a small set of tools that allow you to perform basic tasks on your site. The things you can do on your Blogger blog are limited and there is no way to extend its features if you need to. On the other hand, everything is easy and simple.
WordPress is open-source software and can be easily expanded with new features. There are thousands of WordPress extensions that allow you to extend the standard set of features by adding an online store to your site, creating a portfolio, and more.
WordPress also has advantages in terms of SEO - it supports the excellent Yoast SEO plugin. It will help your blog climb to higher positions on Google and get more [traffic]https://stablepoint.com/blog/how-to-change-your-domain-name-without-losing-traffic).
If we compare WordPress and Blogger as platforms for business sites, then WordPress is clearly the best long-term solution for any serious business or business owner.
Design
Blogger defaults to a small number of designs. You can change the colors and layout of these designs with built-in tools. You cannot use your own designs or make modifications. There are some unofficial designs for Blogger, but they are usually of poor quality.
There are thousands of free and paid WordPress designs that allow us to create professional-looking websites. There is a theme for literally every type of website. No matter what your site is for, you will find plenty of quality designs that are easy to modify and customize.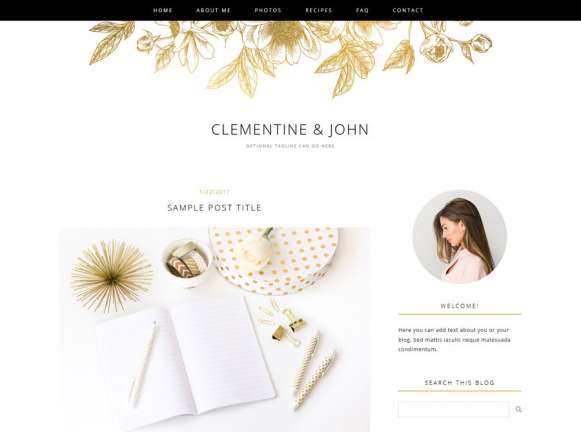 Portability
Transferring your site from Blogger to another platform is relatively complicated. You run the risk of losing Google positions, subscribers, and followers as you move. Although Blogger allows you to export your content, your data will remain on Google's servers for a long time.
Using WordPress, you can move your site wherever you want. You can move your WordPress site to a new hosting, change the domain or even switch to another content management system (CMS).
Security
When you use Blogger, you have the advantage of using a secure platform developed by Google . No need to worry about the security of your blog or backups.
WordPress is secure. Because it is installed on your own hosting, you still need to take care of the security and backups of your site. There are many WordPress extensions that help us in this area.
Support
Blogger support is limited. There is basic documentation as well as a user forum. With this, the possibilities to get help are limited.
WordPress is widespread. That's why it has an active community and support system. Online documentation, forums, YouTube videos, WordPress sites, etc. are available. Also, you can contact our Stablepoint team if you encounter problems.
WordPress is open-source software, which means that its future does not depend on one company or person. It was developed by a community of users and developers. As the most popular content management system (CMS), hundreds of thousands of companies around the world depend on it. That's why the future of WordPress is bright and secure.
In conclusion
We hope that this comparison between WordPress and Blogger helped you understand their advantages and disadvantages so that you can make the right choice for your needs. We strongly recommend that you switch to WordPress on your own hosting. Especially if you take your blog seriously and the work you put into it is expensive.
Do you have any questions? Leave a comment below!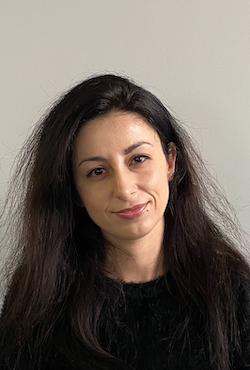 Nadejda Milanova
An experienced Content creator in the field of Search Engine Optimization (SEO) and WordPress. A true proffesional with a Master's degree focused on journalism.
Read more by Nadejda Milanova