Choosing the right collaboration software is a very critical process. But using the right teamwork tool improves the process as well as the end result.
Choosing the right tool can make the team more productive. It increases team strength by making it easier for remote teams to communicate more effectively. Teams can archive and maintain work history through collaboration tools that will help team members learn from past experiences.
The collaboration platform also enables team members to express themselves and connect with each other on a personal level. This automatically encourages team cohesion and generates more productivity.
What is the best tool for cooperation?
This question has many answers. The correct answer can best be described by analyzing the main key factors:
Team size
Project type
Requirements for a team / project
Once the above factors are clearly analyzed, the right choice of tool can be made.
Here we have integrated a list of the best tools available that enable teamwork to help our readers make the best choice. Here is a list and comparison of the best free online collaboration team tools and software available on the market:
Monday
Monday is a team collaboration tool that is easy, friendly and intuitive. You will be able to communicate the processes through multiple indicators.
Features:
This will help you manage the project timeline.
Tasks are synchronized.
You will be able to rank the tasks based on priority.
It will be easier to share reviews.
Pricing:
It provides a free trial. There are four pricing plans, Basic ($ 25 per 5 users per month), Standard ($ 39 per 5 users per month), Pro ($ 59 per 5 users per month) and Enterprise (Get Offer).
Backlog is a favorite, lightweight, yet feature-rich and powerful team collaboration tool. You and your team can organize, discuss and track work in one place.
Basic functions
Use Backlog to work with your team on projects from idea to completion. Divide the projects into tasks or subtasks, stages and deadlines.
Collaborate as a team so that everyone can access, edit and share information.
Use comments to answer questions, suggest changes, and provide feedback or updates.
Administrators can set user roles, including guest accounts for customers and non-technical team members, to keep everyone up to date.
Give encouragement by including your team's comments or tasks.
Visualize your workflow with Kanban-style boards, Gantt charts and partitions.
Pricing
Backlog is free for up to 10 users. The next level is $ 35 / month for up to 30 users. A self-hosted version is also available, starting at $ 1200 / year for 20 users.
MeisterTask
MeisterTask is one of Europe's leading project and task management software applications, largely because it is so simple, intuitive and easy to use. Teams use MeisterTask to manage projects of all sizes and complexity.
Projects are divided into tasks, these tasks are added to custom workflows and displayed on beautifully designed, Kanban-style digital boards - the best way to visually track progress from conception to completion.
Add as many users as you need to your project and interact with them using mentions and comments. In this way, users can collaborate and work together more effectively in real time. All files, information and documents are stored in the tasks themselves, so they will never disappear.
Task management can also be done on the go, using mobile apps available for iOS and Android.
Pros: Automate tasks, mobile applications and integrations with all your favorite tools like Slack, GitHub, Zendesk, MindMeister, Freshdesk, Office 365, Microsoft Teams, Zapier, IFTTT Github, G Suite, Harvest and much more.
Cons: The time tracking feature may use some improvements and there is no desktop application for Linux.
Nifty
Nifty is a collaborative workspace for planning your projects, collaborating with your team and stakeholders, and automating the reporting of your progress.
NiftyPM really does an amazing job of combining multiple tools to cover the entire project cycle. It achieves the perfect balance between planning big projects and daily work (tasks, files and collaboration).
Basic functions:
Projects can be managed through Kanban-style tasks that can be linked to Milestones.
The project overview provides a bird's eye view of the development of all your projects.
Documents can be created directly within each project.
The team chat widget allows communication while working in any Nifty pocket.
Pros: Beautiful interface, very intuitive. Ease of use and transition is a huge plus. Rockstar support team.
Cons: Nothing important enough to mention.
Price:
Starter: $ 39 per month For: $ 79 per month Business: $ 124 per month Enterprise: Contact them to get an offer.
All plans include:
Unlimited active projects
Unlimited guests and customers
Discussions
Important stages
Documents and files
Team chat
Wallets
Reviews
Loads
Time tracking and reporting
Apps for iOS, Android and Desktop
Google Single Sign-On (SSO)
Wrike
Wrike is one of the most preferred collaboration tools.
Helps every team, whether in the office or around the world, perform best. It improves communication, accountability and transparency in all workflows to achieve faster results. It is a very powerful tool for collaboration and project management.
Basic functions:
Effective tracking and time management for a team.
Real-time control panels.
Effective project planning.
Live news feed and stream of activities.
Easier, clear and productive communications.
Pricing:
Free for up to 5 users, Professional Plan, Business Plan and Marketing Plan for $ 9.80 per user / month, $ 24.80 per user / month and $ 34.60 per user / month respectively.
Plan of enterprise: Price on request.
Hive
Hive is a productivity tool that provides features such as messaging and document sharing. The tool will allow you to easily collaborate by sending messages directly to groups or individuals. It can be used as a platform for various tasks as it supports thousands of integrations.
Characteristic
Hive has the ability to upload the document directly to a task, project or message.
You can gather all the necessary information through forms and remove persistent emails.
It provides the functions of analysis and resources.
Pricing: The cost of the basic Hive package starts at $ 12 per user per month. You can buy the supplements according to your requirements. The platform can be tested for free.
Paymo
Paymo provides the platform for chatting tasks with your team in real time. Paymo will help you organize your documents or files, as each asset will match the project, task or comment. You can upload files from Google Drive, Slack, etc.
Paymo provides forward scheduling functions by measuring and prioritizing work and arranging tasks in a logical order. His resource calendar will show you the workload of the team.
Feature:
Paymo has the features of personalized email notifications.
It can provide a bird's eye view of your team's tasks.
You will receive transparent workflows that will inform you about the status of the task at any time.
Paymo provides time tracking features, centralized schedules and the ability to share weather reports with your team and customers.
It provides many more features such as project templates and invoicing.
Pricing:
Paymo will allow you to pay both monthly and annually. It has two pricing plans, a small office ($ 8.95 per user per month) and a business ($ 14.25 per user per month). The product can be tested for free for 15 days. It also offers a free plan.
Asana
Asana is an extremely popular project management tool available on the market. Asana integrates team communication with project management to help teams collaborate on their tasks from small to large projects and recurring tasks.
Basic functions:
Customizable view to check the progress of important projects.
Add attachments to any call from your computer, Dropbox, Box or Google Drive.
Track team progress live.
Add new workflows using pre-made templates.
Track field customization facility using sections and columns.
Pricing:
The basic version is available for free for up to 15 members, the Premium version is $ 9.99 per member per month (annual fee) or $ 11.99 per user per month (monthly fee).
Plan of enterprise: Price on request.
Conclusion
From this article, we have compared the comprehensive list of the best collaboration tools. Extreme care must be taken when choosing a collaboration tool, taking into account the requirements of your project.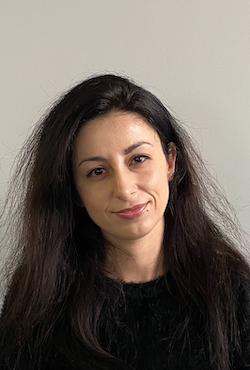 Nadejda Milanova
An experienced Content creator in the field of Search Engine Optimization (SEO) and WordPress. A true proffesional with a Master's degree focused on journalism.
Read more by Nadejda Milanova