If you've ever worked with a project team, you may be familiar with Slack, one of the most popular tools for group communication and collaboration. However, this is not the only tool of its kind, but let's look at some alternatives.
Pros and cons of Slack
At its heart, Slack is a chat app. It allows teams to chat on various channels and in private instant messaging. It remembers the history of the messages, so it's easy to go back and find discussions later. Slack is also an extensible, offering application ecosystem that adds everything from productivity and project management tools to analytics, office management, social inclusion and more. It's very easy to use and you can customize it to do almost anything your teams need.
It is free if you just want to talk to your team and don't need a lot of storage space. The free version comes with a total of 5 GB of storage - it's not much, but it can still contain a lot of documents for team sharing. The free version also allows you to search up to 10,000 of your previous posts if you need to search for old material. The free version allows you to use up to 10 third-party applications. You can use the free version for an unlimited period of time and with as many users as you want.
Why would you want to switch?
The main reason why you would like to explore alternatives is the price. When pricing members, the cost of a large team can drop quite quickly. Fees increase quickly if your chat community is large. (Although it's important to note that you only receive billing for active users according to Slack's Fair billing rules.)
And if you want a free option that offers more features than Slack, there are alternatives that do. Some offer free group collaboration for large numbers without restricting the archive of your messages. Some free alternatives offer features such as screen sharing, increased storage capacity, or AD / LDAP synchronization.
Or maybe you've had a bad experience with Slack (or just don't like it) and want another option.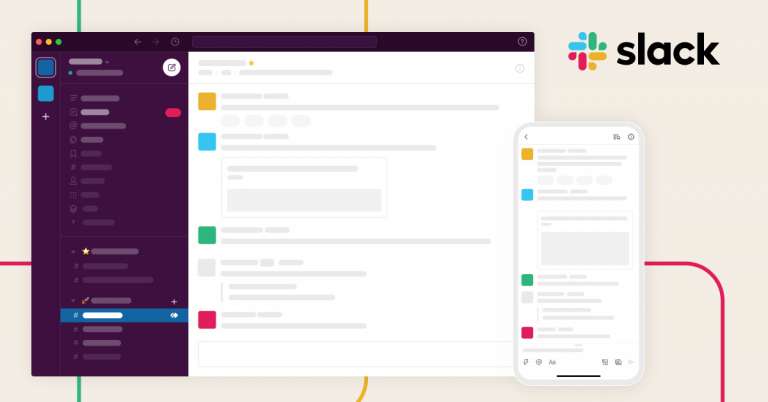 Try hosting the service yourself
If you are familiar with the administration of the server and have the available resources, you can try to host yourself. Hosting your own service gives you complete control over the environment, which means a lot to system administrators. Of course, hosting on your own platform also means that you are responsible for the maintenance, security and uptime of the server - a difficult task, even for experienced technicians.
Two of the most popular open source options, Rocket.Chat and Mattermost, offer many comparable features like Slack. You can download the server client for both products directly from its website. Rocket.Chat and Mattermost integrate with your current AD / LDAP environment, other applications, and support Windows, Mac OS, and Linux operating systems.
Both offer similar Slack user interfaces. You can even purchase local support if you need it, but there is also a lot of online support documentation. If you are interested in product architecture, you can find the source code for both on GitHub.
Move to another hosted service
There are dozens of great options if you are not interested in maintaining the server itself. Stride (also known as HipChat) is a great choice if you're using other Atlassian apps and need integration. The free version of Stride gives you an unlimited number of users, allows you to search up to 25K messages in your message history and provides group video conferencing. You can also pay $ 3 per user per month to increase file storage, add group screen sharing, and enable Remote Desktop Management - a powerful feature.
Ryver is another interesting alternative if you are looking for more structure. Your first members are free. You then pay $ 99 per month for as many users as needed. With Ryver, you can manage your team's to-do list more efficiently by using its task management feature. Ryver also provides you with unlimited call history retrieval, data storage and guest user accounts.
There is always Microsoft and Google
Of course, Microsoft and Google offer their own solutions for group chat and group collaboration. Microsoft has several tools, including Skype for Business (formerly known as Lync), Skype, and Microsoft Teams. If you're looking for seamless integration with your Microsoft Office applications, Microsoft Teams and Skype for Business are great tools.
Google offers their Hangouts app for free. With diverse integration and a strong name, Google can solve your ordinary chat needs. If you want more features and powerful tools, Google's G Suite is another way to go. With reliable file storage, easy file sharing and reasonable prices for small teams, G Suite is a strong contender.
There are dozens of other alternatives to Slack, so we've barely scratched the surface here. We hope we've given you enough to start looking for a good alternative. It all comes down to your needs and preferences. If you're looking to switch, you're probably thinking of a feature that means a lot to you. Whether it's retrieving archived messages, specific application integration, or more structures and notifications for your team, we're ready to bet that you can find the perfect product to suit your needs.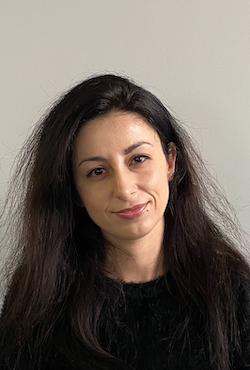 Nadejda Milanova
An experienced Content creator in the field of Search Engine Optimization (SEO) and WordPress. A true proffesional with a Master's degree focused on journalism.
Read more by Nadejda Milanova