No doubt you have heard of Slack; this popular collaboration and communication tool has leaked into the consciousness of the general public, especially after the COVID-19 pandemic. If you are currently considering incorporating Slack into your business, or you are trying to figure out your way around the platform, this guide will show you the best ways to use Slack to get yourself started, but let's start at the very beginning.
What Is Slack?
In simple terms, Slack is a chat program that companies use to communicate internally with a variety of communication streams. But this goes beyond the basic functions. It is a tool that business is used to share files and documents, track progress, and manage a variety of tasks. It comes with more than 1,500 integrations, including Google Docs, meaning that it is a platform that your business users can integrate with this interface to share documents, communicate quickly, and improve your productivity.
In addition, it records interactions between team members, making it a handy tool as an internal knowledge base. Because its extensive search functions means that anybody can find a thread, file, or old links, Slack is the perfect one-stop-shop businesses can use to access anything and everything on their internal database.
Why Would Businesses Use Slack?
The modern business can benefit from streamlining its operations . With demand for the latest and greatest software, the need to keep ahead of the curve can mean that companies suffer from what is called "software bloat." In essence, this means the organisation is using more applications than it needs. When we consider how software load can impact the business, not just in a technological sense, but in a productivity sense, the internal comms channels are affected, import messages and missed, and without any sense of organisation, this can result in confusion and chaos when it comes to accessing the relevant information.
Slack is a tool to streamline communications across every aspect of the business. Businesses have seen what Slack can do as a result of the pandemic, making it an excellent tool for remote teams. With the numerous channels and streamlined service, it becomes an umbrella for all parts of the business to use this one centralised framework. As 2020 wore on, there was the debate as to which is better, Teams or Slack? Companies would benefit from Slack if they are:
Using a number of files and there are multiple team members sharing information.
If they are struggling to collaborate on projects, this can be a proper file distribution service.
It helps businesses that primarily communicate via email. As companies can find themselves bogged down in email waste, this naturally has a detrimental effect on productivity.
How Do I Use Slack?
Using Slack for your business is a very straightforward practice. First, you enter the email address for confirmation, and after receiving the confirmation code, you fill in your details and invite members of your team to join Slack. This is where you start to take advantage of the numerous features.
Channels
After you've created a workspace for your company, you can make different channels for each part of the business, for example, #marketing, #sales, or #accounting. In addition, if you are looking to create an online community for your business, you can create channels with fun themes, such as #music or #movies.
Each channel gives you the opportunity to be specific with certain topics. For example, if you created a channel with the name #customerservice, you can drill further down into other components, such as #customerservice-softskills or #customerservice-powerwords, so each member of the customer service team has instant access to a channel with the relevant information as a reminder or as a resource to get new members of the team started. When the team members have joined, you can invite them to these channels. Once they have joined, they receive notifications if they get mentioned in these channels.
Direct Messages
You will be able to send direct messages to each teammate on the workspace. For privacy's sake, they are one-on-one messengers, like Instant Messenger. Using private conversations, you can send documents and also search the archive for discussions in the past. For ease of access, the most recent conversations appear on the left-hand sidebar.
Notifications
Slack informs you when there's a message on one of your channels or if you get a direct message. Channels with unread messages appear in bold, and you'll also see a notification badge if somebody mentions you. This is a completely customisable option, and you can decide the method to receive Slack notifications, or even if you want them, by selecting the preferences. Much like your mobile phone, you can pause notifications or set a do not disturb function, and you can choose how long to set it for, up to a few days.
Reactions
Similar to social media, you can react to people's posts. You can respond with an emoji, and, much like social media, you can see your colleagues' reactions to messages on the Mentions tab based on the left-hand sidebar.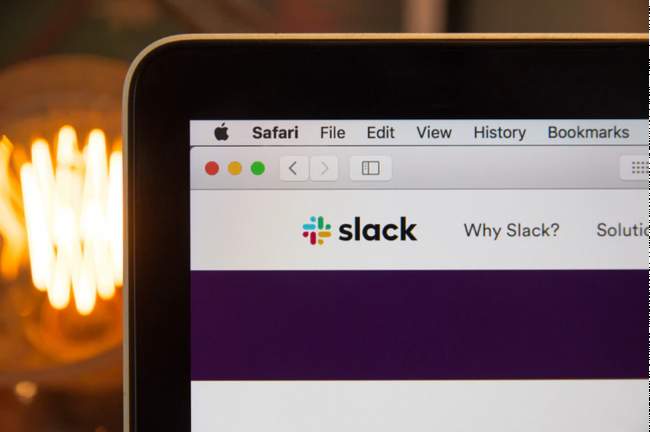 What Are the Other Key Features of Slack?
At this point, you may consider Slack to be a glorified social media channel. But there are many different features, including the automation and integration options. Because of its range of integrations and automations, you can share files and documents, keep track of projects, and learn how to automate a number of workflows, making life easier for you and your business. Here are some of the best automations and integrations:
Slackbot
Slack has many automation tools, and Slackbot helps you find answers to questions about the system; and it can help you set tasks and reminders, incorporates custom responses, and will make life a lot easier. If you do not know the answer to a question, you can simply ask the Slackbot, and it delivers instantly.
Workflow Builder
Another automation tool that can help you streamline your tasks, Workflow Builder enables you to streamline how you collect information from the team, report issues, messages, and works as a chalkboard would in the middle of a physical office.
The Best Integrations
There are some integrations that would benefit most businesses, including Zoom, Google Docs, Trello, and Outlook Calendar. If you want to know all the integration options, go on Slack and click on Apps on the left-hand sidebar.
Shortcuts
Much like any other program, if you want to save time, you can use shortcuts and commands to perform the search, search for an app, leave a direct message, jump to the latest message, scroll through conversations, and many more.
What Are the Pros and Cons of Slack?
From a business perspective, there are many pros and cons with Slack:
Pros
It improves the decision-making process by streamlining every aspect of the business's communications and projects.
It improves transparency throughout the business, therefore nurturing collaboration and communication, which has a positive impact on the company's culture and ethics.
It is easy to find documents or conversations, especially in comparison to going through emails or other tools.
As a one-stop-shop, it is a fantastic way to integrate other apps and incorporate other notifications into Slack, meaning that you don't have to toggle between other programs or apps; it is all done under one roof.
Cons
The many notifications. As there are many different ways for Slack to notify you when you receive a new message, it can be very distracting, which could divert your attention from your work.
Minimal file storage. If files are sent via Slack, the storage is only as big as what you pay for. The four price plans, Free, Standard, Plus, and Enterprise Grid, all come with a specific framework of storage and message history. While the Enterprise Grid package comes with 1TB of storage for each member and unlimited message history, the free storage is 5GB in total and a message history of 10K of your team's most recent messages.
Much like social media, it can be a distraction from doing your actual work. It is easy to get sucked into every conversation, meaning it is not necessarily serving its purpose as a productivity tool.
Is Slack Right for Your Business?
It is essential for businesses to learn how best to streamline their communications and documentations. It is even more important that companies make the switch to permanent remote working in light of the pandemic.
Without a centralised communication channel, businesses can suffer. If you are looking for a tool to help you streamline your communications, simplifying your workflows, and improving your collaboration, it can yield significant benefits.
But it is important to note that there are many other alternatives to Slack out there, including Microsoft Teams, Google Hangouts, Chanty and RocketChat. Slack is excellent for remote teams, but it is also important to note that it is great for teams that work within the same space. If your business needs a quick fix to streamline every piece of conversation and information, Slack could be the missing link.