Google Workspace, formerly known as G Suite, has become one of the key tools for success for many businesses. After connecting one million business users in just under two years, Google announced in October 2020 that Google Workspace has more than 6 million users. Today, we want to show you some of the benefits included in Google Workspace and see if they can solve any of your business problems.
Google Workspace is a set of smart Google applications. This was formerly known as Google Apps, until it was rebranded in late 2016 as G Suite and then in 2020 it was rebranded as Google Workspace. We primarily recommend Google Workspace for customers who need email hosting for their business complete with file space. However, Google Workspace is much more than just email services. It also includes a variety of applications and features that can be quite useful to you. In fact, you probably already use or are familiar with some of them.
Features we use daily
Google Workspace has three different plans that you can use. The Google Workspace master plan starts at just € 6 per user per month. For many of you, the basic plan is probably everything you will ever need. Here's what it includes:
Gmail
According to Litmus, Gmail is the leader as the most popular email client with a huge (26%) market share based on open prices. Not surprisingly, Gmail has been around since 2004 and now boasts more than 1.2 billion users. One of the best things about Google Workspace is that you basically get an improved version without ads for the online email client you probably already use.
Google Workspace essentially allows your employees to have their own Gmail accounts with email addresses with your business domain name (example: [email protected]). Once you start hiring two or three employees, you'll find that you need from accounts that can be managed separately.
Gmail Custom Domain
Google Calendar
A lot of us can't live without Google Calendar. We rely on it to plan conversations with clients and set deadlines and reminders for important projects. Google Calendar can help you keep your schedule organized.
One of the great things about using Google Calendar in Google Workspace is the ability to create multiple calendars that are accessible to everyone in your company (or even a subset of users). For example, you might want a group calendar for events such as team holidays and regular meetings. Joining all your employees to the same organization makes tasks like these even easier than the free version.
Google Drive
Google Drive lets you store, access, and share your files in one safe place. Then you have easy access to them from any device. Google Workspace Business Starter plans come with 30GB of storage for each employee. Google Workspace's business, enterprise, and team editions provide 2TB or 5TB of storage, so you'll always have enough space for your files.
If you haven't used Google Drive before, one of the best things we like about it is the amazing search functionality. However, this is probably not surprising, as it also works with the world's largest search engine. Did you know that you can search based on the contents of a document (regardless of the file name)? Quite convenient. This means you can easily find what you are looking for, no matter how disorganized you are.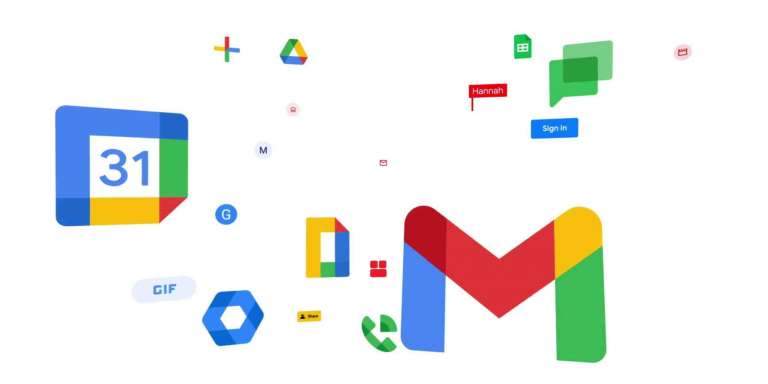 Google Drive Search
The paid version of Google Drive gives you twice as much storage space for your free personal device and Gmail, sharing control and advanced reporting.
Google Docs and Google Spreadsheets
Google Docs and Google Sheets almost speak for themselves and are again tools we use every day. They allow you to create and edit text documents and spreadsheets directly in your browser. Import your documents to make them instant editable, including Microsoft Word, Excel, and PDF files (.docx, .doc, .pdf, .rtf, .txt, xlsx, .csv, .html, .ods). From February 2018, you can even collaborate and comment on Microsoft Office files without having to automatically convert to Google format.
You can also export to other common formats. This makes it easier to collaborate with others or companies and send files back and forth without having to install or purchase additional software at all.
Note: Google Docs and spreadsheets created directly in Google Workspace do not count toward your storage limit. Here are just a few of the common tasks for which we use them:
Receive feedback and comments from team members for new content.
Send content to others. Never in the last few years has anyone wanted a Word document, everyone always wants a Google Doc. Why? Because it's just super easy to use.
One of the best features of Google Docs & Spreadsheets is real-time commenting and unlimited versions. Previous versions are stored indefinitely and are not included in your storage. This makes it extremely easy to track changes made to a document or undo an error. Sharing documents with your colleagues or others is also incredibly easy.
Google Keep
Google Keep seems to be one of those well-kept secrets that no one knows about. If you're looking for a major alternative to Evernote, Google Keep is great! This is a great little tool, whether you use Google Workspace or not. As a Google product, it works seamlessly within the Google ecosystem.
This can be an easy way to keep the frequently asked questions you receive from customers in a convenient place. Create to-do lists, notes, and set reminders to stay on track. Everything is synchronized between your devices, so what's important is always available. Easily share with your team and back them up when you're done. Again, Google search works flawlessly with it.
In terms of uptime, Google is one of the best in terms of reliability. If you want to look at the technical details, Google Workspace offers a 99.9% Service Level Agreement (SLA) for covered services, and in recent years they have actually exceeded that. Due to the fact that email is such an important part of any business, Google Workspace has no scheduled outages or maintenance windows. All their data centers are built with a surplus of infrastructure.
But just like any service, they can never be accessed 100% of the time. Therefore, you can always monitor the Google Workspace status dashboard for up-to-date information on all of their products.
These are just some of the services provided by Google Workspace!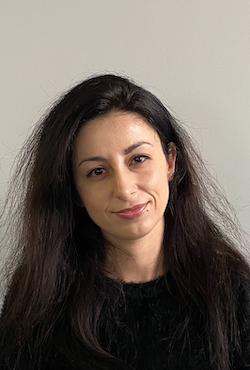 Nadejda Milanova
An experienced Content creator in the field of Search Engine Optimization (SEO) and WordPress. A true proffesional with a Master's degree focused on journalism.
Read more by Nadejda Milanova