Very often, sites that rely on the power of visual elements use photo galleries as a tool on their pages. When you have a large number of photos and you can not lose the beauty of any of them, the most convenient and practical option for you is to use WordPress plugins to create a photo gallery. You have enough variety to choose an attractive look that perfectly fits the design of your site.
We have compiled for you the 8 most used plugins for creating a gallery for WordPress sites. Take a look at each of them and the functionalities they offer you and choose the most suitable one for your site. Let's start:
Most used plugins for creating a gallery
MODULA
The plugin is an extremely user-friendly WordPress application, with the help of which you can quickly create a different and beautiful photo gallery. You also have a great video gallery option. Try to create different Gif animated files to diversify your look.
You can fully experiment with the size, width and height of your photos in the gallery, as well as arrange them according to your taste. Thanks to the easy interface, you can do this with just one movement, setting your gallery from "creative gallery" to "custom grid".
In less than 5 minutes you can create the perfect gallery for you quickly and easily, thanks to the Drag & Drop functionality of the plugin and the opportunities it offers.
The free version of Modula gives you access to a good set of features. If you still decide that you will take advantage of each of the features, you can buy a separate plan. Prices start at $ 39 and go up to $ 129, depending on the options offered by the plan.
2. NEXTGEN GALLERY
NextGEN Gallery is one of the most popular extensions with an over 1.5 million downloads per year. That's why we don't question the great reviews behind the plugin. It is definitely recommended for professionals.
The free version offers you several types of galleries - with slideshows and changing pictures, or a thumbnail with miniature images.
You have a huge field of action with different options for photo size, variety in gallery design, photo display time and much more.
With NextGen, you can even create albums from your galleries, which is great because you can group even more photos in one place.
The paid premium version gives you the opportunity to use watermarks that will distinguish and brand your photos from everyone else on the Internet. The price of the lowest paid plan is $ 79.
3. ENVIRA GALLERY
Here again, you have both a free and a paid version. Paid offers a lot more functionality, of course. Let's see what the free version offers us:
• Sharing on social networks;
• Support for video files;
• Albums with galleries;
• Watermark on the photos;
• Linking option;
• WooCommerce support, etc.
The Envira interface is very easy and accessible, with simple Drag & Drop movements you can create a great gallery of memories. Again, you have the ability to integrate video content.
The version here is mobile-friendly and comes out great on both the mobile version and the desktop. You have the option to block your photos, which means that your users will not be able to download your footage from your site. You are also free to integrate photos from social channels such as Instagram and Pinterest. Envira's lowest paid plan starts at $29.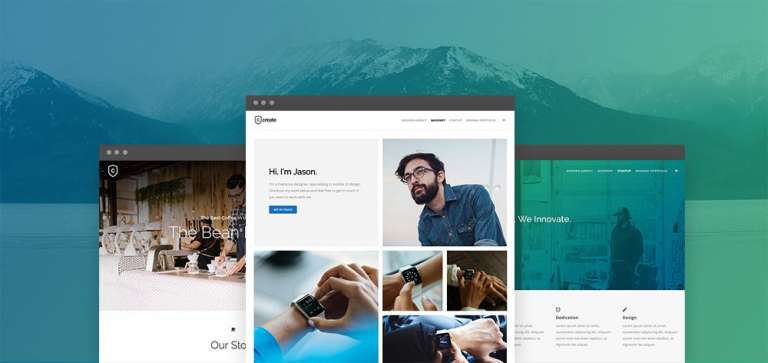 4. GMEDIA PHOTO GALLERY
If you have a number of sites, this is the best option for creating a gallery. You have both a paid and a free, but feature-limited option.
The premium version is at the lowest price of $ 29.99. Specifically, this plugin is very suitable for travel blogs, where in beautiful photo galleries you can share your emotional travels from around the world. You also have the option to mark the specific location of the photo.
You can activate the comment option below your gallery, which is a great way to gather feedback for your portfolio of professional photos. Gmedia is for those more experienced in working with such programs. If this is your first time encountering such an interface, it may be more complicated than expected.
5. PHOTO GALLERY BY 10WEB
The plugin ranks among the most used worldwide for visualizing countless galleries. It is extremely easy and pleasant to work with, even for beginners. You can integrate a huge number of photos without any problem with just one mouse click.
The distinctive feature of Photo Gallery by 10Web is that you can create a unique gallery of embedded YouTube videos to give an amazing experience to your users. You also have the option to make a mix of video and gallery. You can purchase the premium version for $ 30 if you use 1 site. By using more sites, you will also get a significantly better price per package.
6. JETPACK
The free plan is unlimited in terms of time to use and you can freely try all the features it offers. And they are not small at all. The plugin has a special tool (Image CDN tool), which provides you even faster loading of your photos from the gallery.
JetPack is not just a plugin for galleries, it also includes a large set of functionalities that can replace other tools for SEO optimization, integration with social networks and more.
7. ESSENTIAL GRID GALLERY
Offers a good set of tools for making a photo gallery. The version is paid and will cost you about $ 34. With Essential Grid you can create a unique photo gallery that will look great on the mobile version. If you are encountering this plugin for the first time, you have dozens of videos at your disposal to help you in your work.
You can watch them on the special channel of Essential Grid Gallery on Youtube. Very easy and extremely fast import and export photos from your gallery.
8. INSTAGRAM FEED - WORDPRESS INSTAGRAM GALLERY
Integration with social networks such as Instagram is one of the most important conditions when choosing a plugin to create a gallery. More than 20,000 people around the world have already trusted and used this plugin, which can be said to definitely rank it among the most used.
You can only use the image from your post on the social network or the image in combination with the text below it. With the plugin, you will have dozens of filters that will make your gallery even more attractive. You can set the location of the photos and use the popular Instagram hashtags ("#") as part of the design of your new gallery.
We advise you when choosing a suitable plugin to pay attention to important elements, such as the option to share on social networks, personalization tools and more. Each of them could contribute to a more attractive and practical gallery on your site. Here's what else to look out for:
1. CHOICE OF DIFFERENT GALLERY FORMATS
It is advisable to try at least a few galleries on your site to have a base for comparison. Never stop at the first gallery you come across. Experiment boldly and choose the most suitable photo gallery for your site. If you have video content, you can combine photos and video in one.
2. OPTION TO ENLARGE INDIVIDUAL PHOTOS
When using a gallery of dozens of photos, it is quite normal for them to be arranged in a smaller version. However, we recommend that you use a gallery with a feature that allows your users to view the photo in an enlarged version so that they can view it in detail.
3. SHARE OPTION ON SOCIAL NETWORKS
Whenever you have a site and social channels, you should have the option to integrate the content from the site into a social network. This gives your users the ability to share your creativity and make it reach even more people.
4. COMMENTS UNDER THE PHOTOS
Feedback from your users is extremely valuable. Take advantage of such an option. We advise you to always respond to each comment in person.
5. OPTION FOR LINKING AND REFERRAL TO ANOTHER PAGE
It is very useful when you have the option to link a specific image and when you click on it to link directly to your important landing page. In this way, you will be able to target your users to pages with useful content for you and users.
6. ECOMMERCE SUPPORT
This option gives you the ability to sell your photos through your WordPress site. Be sure to secure your photos with a watermark or an additional option to protect them to avoid theft and free use on the Internet.
7. DRAG & DROP FUNCTION
Some platforms offer so-called Drag & Drop feature that gives you the opportunity to "build" your gallery as you see fit.
8. PERSONALIZATION TOOLS
These types of tools, such as a wide range of colors and different background designs are a chance to find the best for your site and most of all an opportunity to emphasize and enhance your brand identity. We advise you to get acquainted in advance with the colors and their psychological impact on us humans. This is the best way to combine your knowledge and skills and achieve greater success.
You have so many options for creating a photo gallery. Make it look like a beautiful piece of jewelry that instantly catches the eye of your users. We wish you success in making an attractive photo gallery with our offers.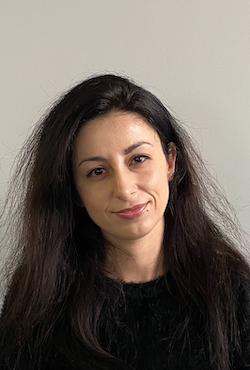 Nadejda Milanova
An experienced Content creator in the field of Search Engine Optimization (SEO) and WordPress. A true proffesional with a Master's degree focused on journalism.
Read more by Nadejda Milanova