Video hosting is an online platform where you can post videos. That is, these are services such as YouTube and hundreds of its analogues. Sites where you can upload the video, and it will be seen by millions of viewers.
From a business point of view, video hosting is an additional way to communicate with your audience, promote your own brand, advertise yourself, increase customer loyalty, and perform a host of other marketing tasks. Video hosting is used by large corporations and aspiring entrepreneurs. For both, it is an effective tool that makes money when used properly.
Why publish videos on the Internet?
If you are a blogger, musician, artist, or just a person who has something to show and tell, then video hosting can be a great way to make money. Almost all video publishing platforms provide content creators with multiple ways to monetize content. For example, demonstration of advertising pre-rolls before the start of a video or in the middle. Or advertising integrations (when a conditional blogger is asked to casually mention a product in a good way and recommend).
If you are an entrepreneur, publishing content on a video hosting site will allow you to attract a new audience, increase the level of loyalty of existing consumers and set up communication with clients and buyers who best perceive information in the video format.
And you can also use free video hosting as storage so as not to pay for the cloud.
How to choose a video hosting?
When choosing a video hosting service, you need to consider a number of criteria:
A country where video hosting is more popular. You need to choose a site with the most potential viewers.
The general direction of development of the platform for video publishing. YouTube, for example, is versatile. But Vimeo, so historically, has turned into a service for placing beautiful commercials, short films and other "near-elite" content.
Video hosting should provide a specialized control panel for the development of business channels.
It is essential that a large number of people regularly visit the platform.
There should be mechanisms for monetizing published videos.
It is desirable that the video hosting rules do not have strict restrictions on the volume of published content (the length of videos and their number).
If there is integration with social networks, or at least mechanisms for embedding videos on other sites, then this is a big plus.
It is important for business that the site has a mechanism for tracking analytical data (demographics of viewers, etc.).
These are the options good video hosting sites should have.
The most popular hosting in the world
Now let's discuss the sites directly.
Youtube
Needs no introduction. The most popular, most effective and most profitable video publishing platform on the web with a huge content base, which is replenished with terabytes of new products every day.
From a user point of view, YouTube is good because there are collected top bloggers and there is always something to see, including thanks to recommendations. For business, such a system is also beneficial.
Properly configured targeting allows you to find new audiences.
YouTube has all the tools you need to run your business: detailed channel statistics, embedded ads for content monetization, marketing mechanisms for channel development, etc.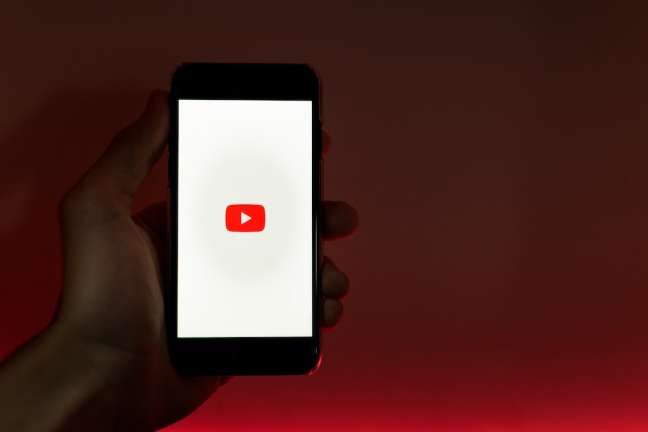 TikTok
One of the most popular video hosting sites. Yes, in TikTok there is a limit on the duration of the video - no more than 3 minutes. But the limitations and specifics of the service have made it incredibly popular.
Here new types of content are born, memes are formed, teenagers are engaged in the popularization of progressive views.
For business, this is an unplowed field. You can promote a brand channel even without advertising, just by correctly falling into trends and being in tune with the target audience and its interests.
Instagram
Facebook stands its ground and actively stuffs Instagram with video hosting functions.
There are three video formats on the social network at once: video in Stories, Reels and IGTV. The first ones are videos of different lengths without specific publishing rules, they are visible only to subscribers. The second - copying TikTok, the third - YouTube. You can use everything at once for maximum expansion on Instagram.
The main advantage of the Instagram video function is low competition.
Dailymotion
Video hosting popular in the west. The service is suitable for those who want to promote their product overseas through video, but do not want to suffer from the fierce competition on YouTube.
Dailymotion has technical limitations and challenges. You cannot upload videos larger than 4 GB and longer than 1 hour. And there are also problems with monetization (rewards do not always come).
Vimeo
Perhaps one of the more well-known competitors of YouTube. Vimeo is associated more with creative content. There are no typical bloggers, humor or translations of threads from Reddit. There is much more art, witty ads, creative social videos, etc.
Unlike most of its competitors, Vimeo is a paid platform. The free version of the channel allows you to publish no more than one video per week, and then no more than a gigabyte in size. For effective promotion of your brand, this will not be enough.
List of Best Video Hosting Services for Business Promotion
In this ranking, the best will be the one who best meets the required business criteria.
If you need the most popular platform with a huge audience, then you need to aim at YouTube and think about what content can interest people and bring money.
For those who need advanced analytical tools, Wistia is the way to go.
Those looking for more "sublime" content should try Vimeo Pro.
TikTok is well suited for advertising. With a good targeting company, the "exhaust" will be noticeable.
If you need platforms with little competition, then you can try to develop within Instagram.
Where can I find free video hosting without registration?
Unfortunately, there are no hosting sites that meet two requirements at once. Now all more or less tolerable sites for publishing videos require registration, although they provide their services free of charge (unless they sell your data to advertisers and stuff it with this very advertisement before watching each video).
But if registering somewhere is unbearable, then you can use services for temporal storage of files in the spirit of Filebin. You can upload a video there, and it will be available for download to anyone who has a link to it. True, to view it, you will first have to download the video to your device.
Conclusion
Cool marketing strategies are always built on complex solutions when several communication channels are used at once. Promotion by publishing on video hosting is one of them. This is an effective method to make your product more popular and more loyal to your audience. Therefore, it is so important.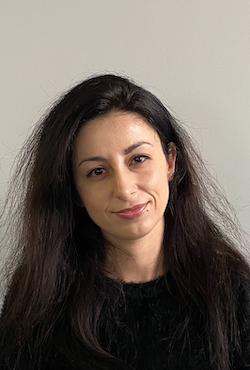 Nadejda Milanova
An experienced Content creator in the field of Search Engine Optimization (SEO) and WordPress. A true proffesional with a Master's degree focused on journalism.
Read more by Nadejda Milanova