What made you decide to start a blog? Word press is easy to use. However, once you start adding features and content, things get complicated quickly. One of the important aspects to keep in mind is UX best practices for WordPress. User experience holds the key to your success. It's the users who buy your goods and services — not search engines. People often confuse UX with UI when they start out, even website owners and developers/designers. Both are closely related, but they are different enough to warrant an explanation.
User experience (UX) holds the key to business success. It's the user and not the search engine that buys your products and services. And yet many people confuse UX with User Interface (UI) when starting out, even website owners and designers. Both are closely related, but they are different enough for an explanation.'
UX and UI - What's the Difference?
In order to understand this better, let's define the following terms:
Web Usability: The ease of use of a website. User Interface (UI): A place where people interact with machines. For example, a button is a UI component. Developers use tools to develop a UI that aligns with the business need.
User Experience (UX): This concerns users and how they feel about your website, which should always be high-quality. Designers need to ensure that the user experience is good with user interaction being pleasant.
If your company has a corporate site, it should clearly define what your business does, what your philosophy or values are, and what you offer. If you run a corporate website, it's important to convey the message quickly to your audience.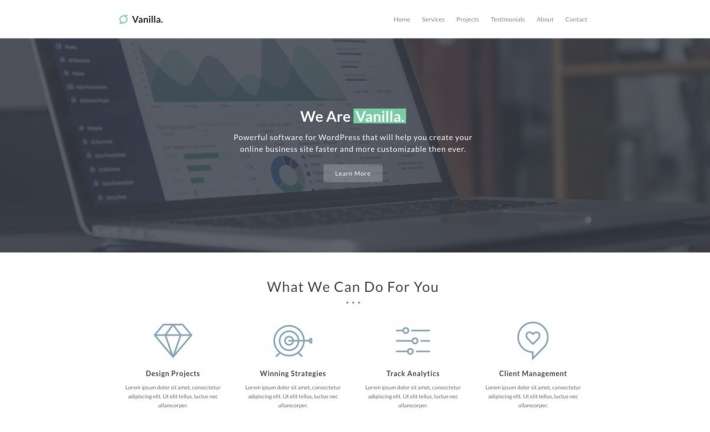 For different niches, different factors may come into play. For instance, if you're a blogger, people want to know more about you, your background and your competence so focus on making yourself transparent and likable to induce trust. If you're a musician, a good user interface is a must as it directly influences the user experience. Today we'll explore some UX best practices for WordPress.
UX Best Practices
Simple Design
If you have a clean and simple design, users will stick around. It is common for developers to focus on adding new features rather than making the website easy to use. However, the user doesn't want to care about the functionality until they can use the website easily.
Good design should be intuitive and not confuse your visitors. If at any step you answer "no" when answering whether your design meets current standards, it might be time for you to go back and rethink things. What is even better news than most modern WordPress themes being bootstrapped with a simple, clutter-free design? You have the freedom to customize this design as per your needs. Simplicity in design gives you more flexibility and less complex moving parts that can break.
Responsive Web Design
One crucial part of the modern user experience is having a responsive web design, which includes making sure it adapts to all screen sizes. Mobile devices have taken over the internet, which makes it important for WordPress websites to be responsive and adapt to all screen resolutions and retina screens.
We can't emphasize enough how important a responsive design is- not only does it make for a better user experience, but mobile users tend to stay on the page longer and Google uses dwell time to measure how satisfied a user is when they click on your website in the SERPs. If they spend less time than on other pages near yours it means there's something wrong with your website and Google will rank it lower.
Generally speaking, two things you can always improve about your website:
Information quality- does your content meet the needs of users on all devices?
User Experience- does the layout of your website deliver usable information on all screens?
Easy to Use Navigation
Almost every other website I see today has a complex information architecture. Websites employ multi-level pages and posts, and designers must work with developers to make sure the site's navigation is easy to use. WordPress offers all the tools you need to add a menu, but if you have too many links to include, you may want to try a plugin like Uber Menu.
You'll want a permalink that is clear, avoid using slashes or brackets. We suggest creating "Post name" structure (check this post for more information) unless you run a news website or publish multiple articles per day. These are some navigation features for good usability:
Search bar

Breadcrumbs

Categories

Archives
Yoast SEO is a popular WordPress plugin that enables breadcrumbs on your site. Total WordPress theme supports Yoast SEO and it's easy to add breadcrumbs.
Design With Content in Mind
You're the only one who can turn a website from just looking good to be genuinely helpful. You have to focus on the content first if you want visitors to engage with your site and become clients. There's an artistry to formatting content and presenting it in a way that makes reading enjoyable, but this post gets too detailed for its own good.
If you can't think of enough examples or if you want a few more, this article and this one may be able to help out. Equally important, the difference between headings and subheadings, how you should use italics and bold, the right amount of text length per sentence,
Use Micro-interactions
Microinteractions are a simple way for visitors to interact with your website. They can be as small as a hover effect or as subtle as an icon animation while your download is in progress. There are two major benefits:
Improve the user experience
Encourage interactions
Don't underestimate how powerful they are. Even the smallest of interactions can make all the difference in a user's experience. Implement them today and see your conversion rates soar!
Conclusion
There's plenty to consider when creating a new website, and the UX (user experience) is among the most important. WordPress can make it easy for anyone to create a website in minutes, but it requires thoughtful consideration of usability and user experience to create a great website. Before you build or buy your next WordPress theme, try to think about how your website visitors will interact with your site. It's also important to make your site resilient and fault-tolerant — what if your non-existent or error pages are treated like dead-ends, instead of starting points? If you are in a hurry and don't want to invest the time and effort into building a great UX, there are plenty of great themes available on our website–all of them use UX best practices and are great starting points for any new design.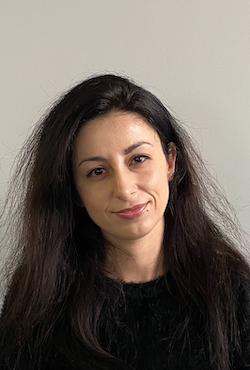 Nadejda Milanova
An experienced Content creator in the field of Search Engine Optimization (SEO) and WordPress. A true proffesional with a Master's degree focused on journalism.
Read more by Nadejda Milanova