Web design and development has become a popular career option in recent years. In fact, in 2018 alone, there were over 23 million web developers in the U.S. While anyone with a knack for design and skills with design theory can technically call themselves web designers, the legitimate ones tend to stand out among companies and small businesses who are looking for top-quality sites to stay competitive.
So, if you do have an interest in web design, how can you become an official designer? What are the steps you need to take to be considered a professional?
Let's take a look at the things you should be doing to be considered a legitimate web designer, so you can get hired as soon as possible by a firm, or find success as a freelancer.
Do You Need to Know How to Code?
If you're interested in web design, you probably already know at least a bit about code, even if you aren't exactly sure how it works.
The answer? Yes and no.
If you're going to be using platforms like WordPress (WordPress Hosting by Stablepoint ) to build sites for clients, you don't necessarily need to know how to code. Many other website platforms have introduced 'drag and drop' features as well, making it easy for almost anyone to create a website in minutes.
Unfortunately, that isn't always a good thing. If everyone can build a quality-looking site without having to understand HTML, the value of a web designer goes down.
So, while coding knowledge isn't absolutely necessary, it's something you should consider, even if you learn it slowly over time while building sites. Having skills in HTML and CSS will help you to create great content and a clean-looking site that can't be beat by drag and drop options.
Should You Use WordPress?
Speaking of WordPress, it is probably the site builder you'll be using most often. It has stood the test of time for a reason and remains the most popular open-source content management system on the web. There are currently over 455 million websites on WordPress. So, even if it isn't always your "go to" option, you should at least learn how to use it and how the sites on WordPress function.
Because WordPress is an open-source platform, you can use it in a variety of ways. If you're new to coding or you still haven't learned much about it, you can still create a WordPress site, or even run different tests to see how things work. The steps to building a basic site are simple:
Choose your theme using WordPress layouts and templates. These are great for beginners and can make any site look professional from the start.
Add pages to your site once you've created a theme. Customize your site by exploring the settings. Utilize the thousands of plugins offered by WordPress to make your site unique. Everything from events plugins to SEO options can bring your website to life and allow it to rank higher in the search engines.
When you're just starting out on WordPress, it's a good idea to focus on the basics. This is especially true if you're unfamiliar with coding/PHP and you're trying to learn the ropes while putting something great together for a client.
While, as stated above, there are other platforms available for creating your website, WordPress is the most popular for a reason. If you want to be a web designer that can "do it all," start with WordPress. Eventually, you can explore other platforms and they'll undoubtedly be easier for you to use once you've mastered the ins and outs of WordPress.
Where Can You Learn the Basics?
Because WordPress is so popular, there are plenty of free resources online that can help you to learn the basics, and even learn a bit of coding that can help you to stand out among your competitors. With that being said, you don't have to take any formal classes or have a specific degree to be a web designer. Some businesses might prefer that, but it's becoming less of a necessity as so many other web design educational opportunities become available.
Most WordPress courses online will teach you everything from basi development to how to use and install plugins properly. If you're really trying to get taken seriously as a web designer, you will take the time to learn as much as possible about the platform and how to use it.
With that in mind, it can take anywhere from 6-12 months to learn how to make a basic professional site. That might sound like a long time, but consider how much longer it would take to obtain a four-year degree in web design or take classes online for 2-3 years.
In addition to going through courses and resources online, one of the best things you can do to learn the basics of WordPress (or any web design platform) is simply to use it often. Create mock websites for yourself. They can be used to build up your portfolio while allowing you to put new skills to use each time.
There is nothing like hands-on experience for a web designer. So, don't be afraid to experiment, try new things, and create sites simply by learning as you go.
How to Start Designing Websites for Clients
Because there are so many web designers in the world, it's important to know how to stand out. Having a strong portfolio of your work is a great way to start. Again, that's why it takes patience to become a web designer. You aren't going to have an impressive portfolio overnight.
Many designers work for web design companies or marketing firms. Others are contractors who need to obtain clients on their own. Whatever the case, the most important thing you can do is to get your work in front of the people who might have an interest in hiring you. Make sure the websites you've designed showcase your natural skills as well as your experience and willingness to be unique.
If you want to become a web designer, it's never too late to start, and there is no direct timeline you need to follow. Dip your toes into the world of web design today, and you never know who you could be building a site for by this time next year.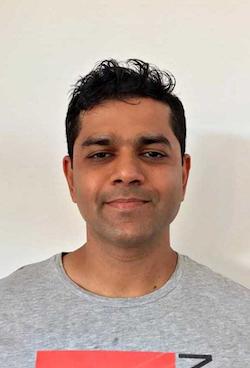 Martin Hemlock
A devoted husband & father to 2 furry kids, coder, table tennis player & salsa dancer. Loves peeking at code & fixing sites; WordPress & DIVI fanatic.
Read more by Martin Hemlock