Email marketing is one of the most powerful marketing strategies in business. It's an affordable and effective way to reach your customers at any time of day or night. However, it's not always easy to make the most of email efforts.
B2B businesses should track metrics such as open rates to understand the needs of their target audience better. If a business knows that someone opened their email, it doesn't mean it's enough. It doesn't help them understand the buyer's journey or why they clicked on something. It doesn't clarify the role of email in their wider marketing efforts.
If a person clicked on a link in your email, how do you move them forward? Without context, data is just numbers. If you want to know where your leads are, what they did on your site, and whether or not they're still engaged with you, then you need to tag them with a cookie. With this new technique, marketing personalization is made easy. We'll show you how!
The best email tracking tools depend on your team's needs and the gaps in your existing tech stack. The following is a list of tools that can help track the entirety of your email marketing campaigns and sales operations. They can be broken down into these categories:
Tools for tracking and managing emails

Marketing software that includes email tracking

Tools to gauge email list quality and subscriber engagement

All-in-one email marketing tools with robust analytics
What Can You Do With a Email Tracking Software?
Tracking and analytics is a must for any business. Email tracking software is one way to measure email opens, as well as statistics like link clicks. When you use this type of software, you can accurately find out your open rates and other important data. There are different types of trackers, but most offer the same basic features. Open tracking is popular, usually through an invisible pixel on the email. Once the email is opened, the pixel sends a notification instantly.
Link clicks are one of the most popular features in email tracking software. A majority of these programs also let you track opened emails, such as when a shopper clicks an embedded link to your product page. This is highly important, as it lets you know when shoppers have clicked specific links in your email and what they're interested in. You can find out if they just want to browse, or if they're looking for a specific item.
Email tracking software can be used to track the emails you send and the inboxes of others in your organization. Activity tracking is a different feature, but we'll focus on two important functions: open tracking and click tracking.
It's important to monitor your email activity and interactions. One of the best ways to do this is by installing a tracking software. This will allow for real-time notifications for an email opened, a link clicked, or an email deleted. However, these tracking softwares also maintain complete records of your contact list, so you can see how often they interact with your email communications.
You want to organize your email marketing campaigns? The best option is with a software that can help you generate data and insights. You can track how your campaign targets are responding to your emails, and even track individual leads. This information empowers you to make better decisions about who you want to contact in the future, so you can build a more effective relationship.
If you're not using A/B testing in your campaign, you're doing it wrong. To compare different formats, messages, subject lines, and approaches in your campaigns, you need to use email tracking. This software will enable you to test different formats in a way that other software won't.
Top tools for email tracking
Tracking email opens is key for brands. Knowing who opened your messages and who didn't can help you improve your email marketing strategy. The tools below offer more than just read receipts, including how many times the email was opened and if it was forwarded to someone else.
Right Inbox
If you're still emailing people the old way, it's time to switch to Right Inbox. This Google Chrome extension makes it simple to see who opens your emails, who clicks them, and how many times they're clicked. Plus, there are features such as email tracking, email reminders, and more.
SalesHandy
If you're a Gmail user, SalesHandy can help boost your email productivity. It offers free unlimited email tracking and scheduling, and you get an instant notification for every email open and link click. Paid versions also integrate email data with CRMs and Zapier to help you make the most of it.
Mailtrack
Mailtrack is a Gmail email tracking tool that offers many features. Most impressive is the at-a-glance engagement information. Mailtrack also offers a dashboard to view all tracked emails, and works on mobile. The free plan is fairly limited, but their paid plans start at $4.99 a month, making them affordable for all budgets.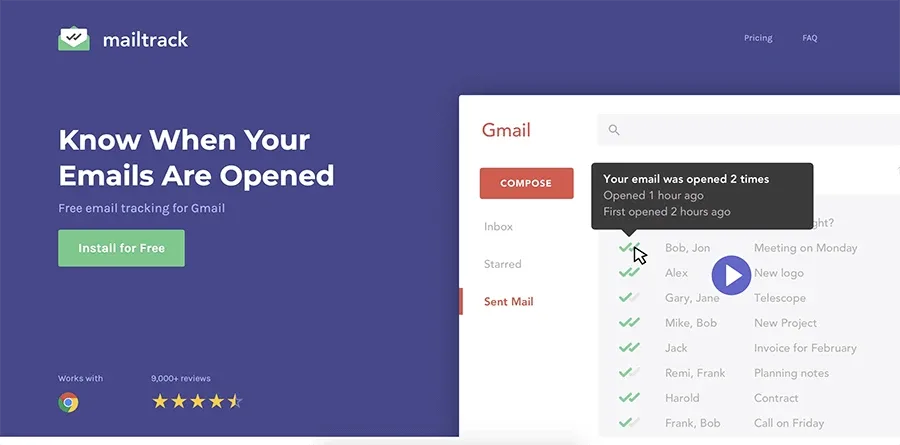 Streak
The Streak extension is a great way to track leads in Gmail. It's like a CRM, but in your inbox, and it integrates seamlessly with Gmail. You can keep track of leads as they move through your pipeline and collaborate with your team, all without ever leaving your inbox.
MailTag
What can you do when it comes to tracking your email campaigns? MailTag is one of the few tools that not only provides open rates, but also high-level insights into other aspects of your campaign. With the "Pings" feature, MailTag gives you a level of automation right to your inbox. Using this, you can automatically schedule follow-up emails and get real-time notifications.
AtomPark Software
If you want to see what happens when your email reaches a subscriber's inbox, Atomic Email Tracker is a service for you. It's a website that analyzes the effectiveness of your email campaigns and helps you make them even better. It tracks visitors' IP addresses, the country they live in, when they opened your campaign, what links they clicked on, what device they used, and much more. And it's easy to set up.
MailTracker by Hunter
MailTracker is an easy and free tool that tracks your emails in Gmail. You can see if they're opened and read, how many times they're opened, and what device people are using. It'll also tell you when your email has been opened and how long it's been since it was opened.
HubSpot
HubSpot is one of the best software companies for marketing and sales. The Hubs range from tracking email opens and email engagement to full-funnel analysis of your email campaign's success. For example, the Sales Hub automatically loads email data into your CRM, and the Marketing Hub provides support for A/B testing and full-funnel tracking.
Salesforce Pardot
Pardot has been leading the way in B2B marketing automation. They offer a wide range of features for email tracking that range from A/B testing to lead identification, integrations, and SPAM filters. These features help to optimize your email marketing efforts.
Mailchimp
Mailchimp is one of the best things that ever happened to email marketing. They offer a variety of marketing tools including email testing, robust analytics, and email automation features. Proof of their early roots can still be seen today in their powerful email marketing tools.
Conclusion
There isn't one kind of email tracking software. It all depends on the level of detail you want in order to improve your email game. For example, sometimes you need a simple add-on that tells you whether or not recipients opened your email. Other times, you need a full-featured email marketing software with robust reporting.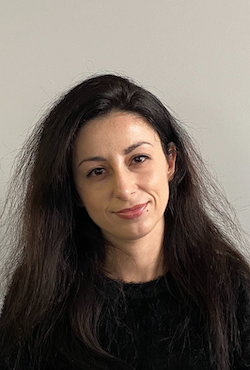 Nadejda Milanova
An experienced Content creator in the field of Search Engine Optimization (SEO) and WordPress. A true proffesional with a Master's degree focused on journalism.
Read more by Nadejda Milanova