Email: still important after all these years. With the rise of social media and video content, email has been replaced as the main means of communicating with friends and family for many of us. However, it remains an essential method for brands and companies to reach their customers.
It may be surprising for you to learn just how integral email is to today's digital campaigns. Even though the importance of social media and other channels cannot be denied, many marketers will tell you that email is a top priority. It's a medium that has managed to keep up with the digital revolution and was never considered out-of-date. It can serve as a valuable marketing tool for a business if done correctly, and it's been proven to deliver a return on investment.
Marketing research from HubSpot has shown that 64% of small businesses use email to reach customers. In contrast, only social media and websites have a higher reach. In a world where there is a fear of being isolated from friends and family, 77% of marketers said they saw an increase in customer engagement with email in 2020. As a result, four out of five survey respondents said they would rather abandon social media than email.
To succeed at email marketing, be sure to use a platform that will help you compose, send, and track your emails. There are eleven excellent choices to pick from. In this article, we ranked the top email marketing platforms. Just read on as we take a look at some important factors to consider when picking an email marketing platform.
Email Marketing Software
Marketers rejoice! There are a variety of email marketing software solutions to choose from. Text-based template solutions are easy to make your own, while HTML or JavaScript templates are more complex. The good news is, it doesn't cost much to sign up for these solutions and they come with onboarding services.
Email marketing takes many forms. It can be anything from a value-add newsletter delivered to a gated community of subscribers to an email tied directly to your product and sales. The best email marketing tactic is usually the one that aligns with your business goals and lifestyle needs.
Email marketing is a powerful way for a business to connect with their customers. With a software, you can create a campaign and email it to the subscribers. There are many tools to help you send the email, but before you start, it's important to know your audience. Different segments deserve messages through different mediums - different messages for different wants and needs. It's also important to check out integrations with other back-end tools such as CRM, inventory management, and accounting.
How to Keep Email Marketing Relevant in 2022
There is a lot of competition for every marketer's budget these days. With so many channels to choose from, some wonder if email marketing should be given the boot. Let's not forget that email is one of the most effective channels available to marketers. In fact, they're four times more likely to have a customer purchase after just one email.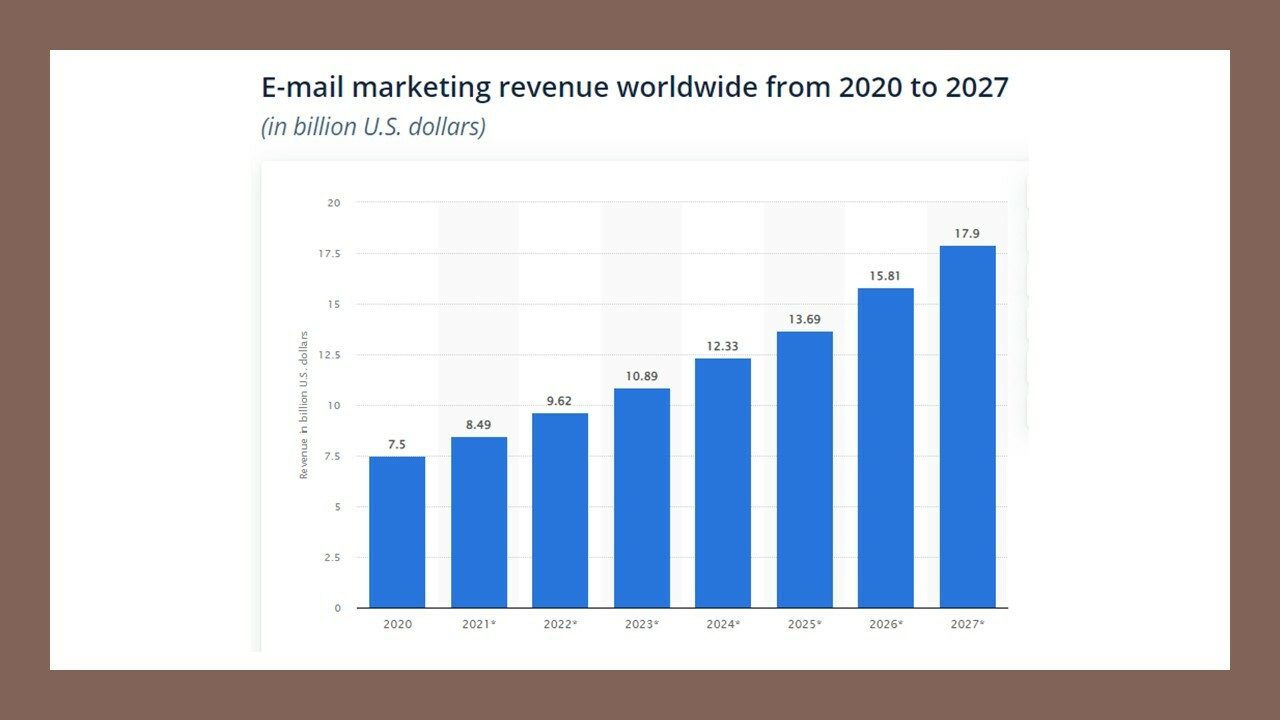 Cool. You know, email is really great for reaching a lot of people quickly. It's a form of communication that's been around for a long time and it won't be going anywhere any time soon. Statista predicts the number of email users will grow to about 4.5 billion in 2022 globally.
Getting started
The good news is that email marketing is generally inexpensive and will provide you with a high return on investment.
If you have a small list of subscribers, then you might be better off using an email marketing service that offers a free plan or a plan with a low cost for several hundred subscribers. However, if you want to be able to send to thousands of people, you should consider using high-volume plans that offer 100,000 or more contacts. For consumers that are willing to commit, there are some 'specials' for signing up for a year's worth of service. These include discounts and money-backs.
Be sure to look at the tech support details, too. You'll find that some vendors offer 24/7 phone support and email help, while others provide only limited live support hours and documentation. Some companies offer self-serve help for common problems. They are helpful, but are usually not enough to resolve complicated problems. To cover all of your concerns, check out our reviews that include customer service responses.
Popular email software for 2022
Pardot's integration with other Salesforce platforms is feature-rich and feature-ready. Pardot comes with excellent integrations with Salesforce Einstein Analytics, which can provide an invaluable business intelligence layer. It also has CRM modules available, but most customers will probably want to integrate it with the company's flagship CRM, Salesforce Sales Cloud.
One of the best options is the Growth Pardot plan. It's $1,250 per month but that includes email marketing, prospect tracking, lead scoring, 50 forms, 50 landing pages, chat support, and standard Salesforce CRM integration.
Campaigner
Campaigner is an email marketing solution that offers a competitive price, a wide range of automation options, and 24/7 live chat support. It also stands out due to its sleek interface with lots of templates. This combination makes it attractive for SMBs and has earned it an Editors' Choice nod in the category.
Campaigner's strength is the customizable workflows it offers users. They can use them any way they want to manage their marketing efforts, instead of being limited to predefined templates. Additionally, Campaigner has template customization, which allows for excellent branding.
Campaigner has been leaps and bounds in the email marketing game because of its low entry point. For small businesses with a database of up to 1,000 contacts, the $19.95 per month initial plan is an affordable way to get started. If you're in charge of up to 5,000 contacts, Campaigner's $40.95 per month Starter Plan is for you.
HubSpot Marketing Hub
HubSpot Marketing Hub is a powerful tool for digital marketing. It integrates with CRM, email marketing, and campaign automation in one handy platform. This means it can address the needs of both large and small businesses.
It has amazing email templates to help you get through the process of creating and mailing. If you are frustrated, check out HubSpot's sales and CRM side. HubSpot also includes an incredible contact manager with social media integration. You can easily integrate HubSpot CRM with your email system. Plus, it has its own help desk platform.
To compete with Salesforce, HubSpot Marketing Hub has evolved into a comprehensive system with solid SEO tools. All in, the Marketing Hub is an excellent prospect for companies seeking to develop their websites and grow their online presence.
Mailchimp
Mailchimp is now a one-stop shop for all of your marketing needs. E-commerce, automation, and CRM are just some of the latest additions to its long list of offerings. The company also offers website hosting, design, and even more.
A straightforward pricing structure and a generous plan make Mailchimp a great way to "try before you buy". Free plans give you access to a variety of features including seven marketing channels, one-click automations, and many templates. The CRM is also invaluable. It's not just free - it's hard to resist.
Conclusion
Start your email marketing journey with one of these solutions. They come in all shapes and sizes, some focusing on automation and advanced features while others focus on expanding their partner and integration ecosystems. The one constant? Email marketing remains the foundation of your digital marketing journey.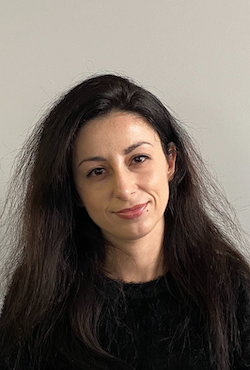 Nadejda Milanova
An experienced Content creator in the field of Search Engine Optimization (SEO) and WordPress. A true proffesional with a Master's degree focused on journalism.
Read more by Nadejda Milanova