If you often post product reviews on your site, it can be a challenge to make them visible and easy for readers to skim through. Luckily, there is a solution: a WordPress plugin! There are a plethora of review plugins to explore, but after examining a few of the most popular plugins, we have come up with a list of the best options.
If you often post product reviews on your site, it can be a challenge to make them visible and easy for readers to skim through. Luckily, there is a solution: a WordPress plugin! There are a plethora of review plugins to explore, but after examining a few of the most popular plugins, we have come up with a list of the best options.
Why Do You Need Review Plugins?
Getting reviews is essential for any business, but it's easier than you think. When people search for a product, they often look to see what other people think about it. That's why displaying reviews can be very beneficial to your website. Not only can it increase your traffic, but it also helps make your decision-making process easier.
One way to make money out of it is by getting paid to write reviews for a company. Another is to show your previous customers how much they've loved their purchase and gotten good use out of it.
A review plugin is a must-have for any website. You can use it to collect feedback about your product or service, and then take that feedback and implement it to improve what you offer. Also, because of the structured data, you will rank higher on search engines.
You may not know this, but you can actually give your website an SEO boost by including schema markup. This additional data added on HTML will provide context to search engines and make your site more SEO-friendly.
Our Top Picks
So, your website needs a WordPress review plugin. What are the best options? We've found plugins that will do two important things for you: create a unique review box with clear rating systems, and help your site rank higher in search engines with rich snippets. We'll go into detail on these functions, then compare some of the top plugins on the market.
WP Review Pro
WP Review Pro is a powerful plugin you can use to create reviews for your WordPress site. It supports 14 different types of rich snippets, allowing you to showcase reviews for a diverse number of subjects, from artwork to video games. You also have a lot of customization options, including 16 default design templates and an unlimited choice of colors for the review box. Plus, there are 5 different rating systems to choose from:
Star
Percentage
Thumbs up
Points
Circle
Right now, you can get everything you need for great customer service at the low price of $67 dollars.
Customer Reviews for WooCommerce
Customer Reviews for WooCommerce can help you get more customers on your site, regardless of whether or not you're using WooCommerce. It can work with any WordPress site but is best when combined with WooCommerce.
It's a rare occasion when an online customer has a perfect experience. And that's okay! You should try to collect as much feedback from your customers as possible, so new customers will have something positive to say about your store. Customer Reviews is a service that will send a notification to shoppers after they have bought a product, urging them to rate the quality of their overall purchase experience.
All products are listed on one page, so there's a greater chance of being reviewed. And with automated discount codes, people are incentivized to review more often, too.
WP Product Review Lite
WP Product Review Lite is an astonishingly useful plugin to have on your site. As soon as you create a post, just go to the plugin's settings menu and click the "is this post a review?" option. You can then insert a score, your opinion of the product, and a buy button for easy conversion.
When it comes to reviews, you can do more than just show them. You can also change how they look. This WordPress plugin allows reviewers to customize the way the review box looks, including the colors of the ratings, pros, and cons.
This new era calls for a new approach. What do you choose to display on your site? You can't go wrong with popular or latest reviews as they may significantly affect the shopping experience. Paying for the premium version for $59/year can also help by creating an integration with Amazon, uploading custom review icons, and more.
YITH WooCommerce Advanced Review
In order to give customers more freedom in reviewing your products, you can install a plugin. This will allow them to rate products with stars and upload an image. If a product has been rated by many people, you'll be able to let new website visitors know about it by displaying the rating as a widget.
YITH WooCommerce Advanced Review comes with no price tag and no premium option at all. You should definitely check it out if you're looking for a simple plugin with a user-friendly interface.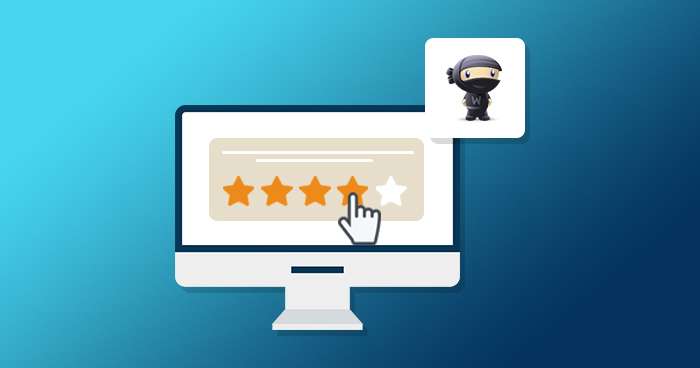 Taqyeem
Taqyeem is one of the top-rated premium review plugins on the market. It offers an affordable price point with a variety of features, including SEO benefits. It has a reliable schema markup implementation for your reviews, whether they are posts, custom posts, or page types. Even your customers' ratings can make your website appear higher in search engine rankings.
When you really think about it, you can customize it to make it your own. It's not just the quantity of options available; this service has three rating styles (stars, points, percentages) and supports 500+ Google Web Fonts and typography. There is an unlimited color choice for every element in your review box.
Lastly, Taqyeem's widgets can not only show the most popular and latest items, but also the ones from the same brand.
Ultimate Blocks
Meeting your customers' needs on the website is just as important as off-line. Yet it's an area of retail that is often overlooked. Ultimate Blocks is a free and simple plugin that helps you create better content on your website. It gives you over 15 blocks to choose from, including the Review Block. With schema-enabled reviews, this block does more than just give your readers information; it also helps them make purchasing decisions.
This plugin is fully responsive and equipped with tons of customization options. You can make the Review Block match your website's branding perfectly.
Reviewer
Adding a review widget is easy - you just need to set the title, score, and summary. You can also show off the pros and cons of the product (or service) as well as let consumers see multiple photos.
But the best thing about this WordPress review plugin is that it can help you connect with your audience. With this plugin, you can get their name and email after they've left their review. And then, you can show them how important their opinions are by displaying their ratings in customizable widgets.
The Reviewer will always protect you from spam by enabling Google Recaptcha and administrative moderation. To keep this plugin active, the user can pay the plug-in's original price of $28 to extend support for 12 months.
Conclusion
You must not underestimate the importance of a WordPress review plugin. Not only does it build trust in you and your business, but it can also increase your income and rank higher in search engines.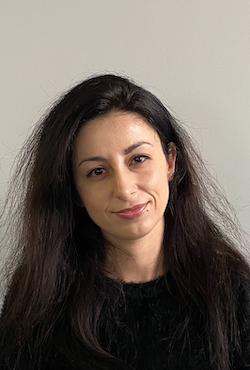 Nadejda Milanova
An experienced Content creator in the field of Search Engine Optimization (SEO) and WordPress. A true proffesional with a Master's degree focused on journalism.
Read more by Nadejda Milanova