Every online business owner managing multiple websites knows how important it is that they work as efficiently as possible. Not only does this save you time, but it also helps you scale your business and generate more revenue without all the hassles.
The problem is that many business owners do not know how to make their websites more effective, especially in the beginning.
The basis for running a strong business, improving the user experience and making more money is the availability of high-quality websites that provide value to the user, work at high speed and, of course, encourage site visitors to act.
But with all WordPress Multisite advertising, it can be difficult to decide whether it's more effective to run individual websites or combine everything and run from a single WordPress installation.
Fortunately, we are here to explain what WordPress Multisite is and whether you should consider using it instead of running several websites separately.
What is WordPress Multisite?
WordPress Multisite is a feature that allows you to run multiple WordPress blogs from a single code base. In other words, if you have five separate WordPress websites, you can use all five using a single WordPress installation instead of installing WordPress five times and managing them separately.
This feature allows you to host as many WordPress blogs as you want and is designed to help you manage multiple domains from a single WordPress installation, so you don't have to worry about logging in and out.
If you find that you run multiple business websites, it's easy to see why using WordPress Multisite would be attractive. The truth is that this is a great feature - until you try it out and you find yourself wanting to keep your websites separate.
The benefits of using WordPress multisite
There are many reasons why using WordPress Multisite is useful for business owners who have multiple websites:
It's free and very scalable, as it supports as many WordPress blogs as you want.
Quick access to all websites by logging in once and managing all sites from a single panel of the WordPress dashboard.
Install your plug-ins and themes only once, which reduces server load.
It's shared - the central code is shared, so you don't need to update every single site, the user base is shared, which means that usernames and passwords are consistent across all sites, plugins are shared so all sites have similar internal and external functionality and themes are shared (although each site may have its own), so sharing designs between sites is easy.
If you're a website developer, using WordPress Multisite makes it easy to develop many websites with their sharing capabilities.
One-click updates to WordPress, plugins, and themes are all you need to keep all your sites up to date.
SEO remains the same as search engines recognize each WordPress Multisite site as an individual.
As you can imagine, managing multiple websites individually can be exhausting if you have to perform each individual action (such as site updates) manually. But with WordPress Multisite, all this administrative hassle is gone, leaving you more room to grow your business.
However, this does not mean that WordPress Multisite does not have its fair share of shortcomings.
Before you decide that WordPress Multisite is the solution for you, consider some of the issues that arise when managing all of your sites from a single installation of WordPress.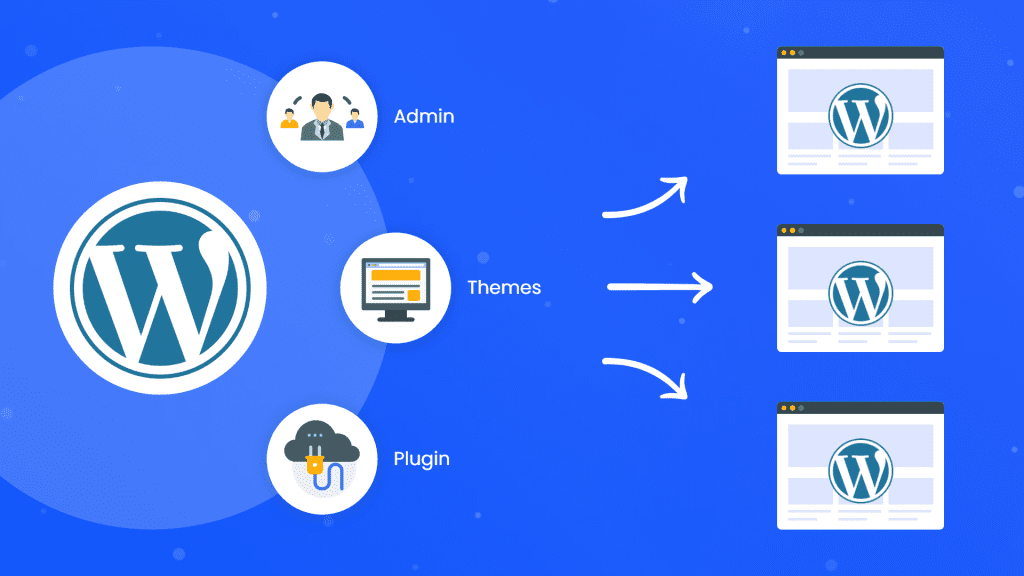 Since WordPress Multisite allows you to manage multiple websites from one place, it's not surprising that this can sometimes be a drawback.
All users added to your network will be guests on all sites in your network. To set a different default role for users of individual sites, you must use a plugin.
Site administrators cannot install new themes or plugins and cannot change the profiles of their individual sites. Only the network administrator has the ability to perform these tasks on a WordPress network.
There is no way to limit plugins to individual sites.
All themes are installed for the entire network. If you change the theme code, you will change it for all sites that use this theme.
There are many plugins that are not compatible with WordPress Multisite.
Changing the host or removing a separate site from the multisite is very difficult to do.
A multisite network requires higher technical knowledge, especially in the field of server administration and network management.
Although this is a single installation of WordPress, the cost of hosting will reflect the need to host many websites.
Problems affecting a site can (potentially) lead to the collapse of the entire multisite WordPress network.
Sounds like a lot, doesn't it?
Well, for some business owners, yes, the disadvantages of using WordPress Multisite are enough to prevent them from using it.
However, some website owners will benefit from using WordPress Multisite, despite its disadvantages. Let's see if your business sites fall into the category for which Multisite is best suited.
Who should use WordPress Multisite?
If you work with multiple WordPress websites belonging to the same industry, with the same goal/purpose and with the same design principles, WordPress Multisite is the perfect solution for you.
Also, if you think that your business sites will only grow and their management will all become predominant, browsing WordPress Multisite is a good idea.
For example, consider WordPress.com. It hosts millions of blogs and billions of web pages each month, all in one WordPress installation, proof of Multisite's scalability. And because WordPress.com doesn't have the functionality of a WordPress.org website (like plugins), the risk of needing different features and designs for each site simply doesn't exist. That's why using WordPress Multisite works.
Conclusion
In the end, WordPress Multisite is a comprehensive solution for those looking for a way to manage multiple websites from one place. The niche of business sites that can really take advantage of it, the disadvantages, and everything in between, is actually very small.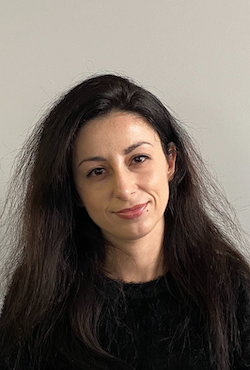 Nadejda Milanova
An experienced Content creator in the field of Search Engine Optimization (SEO) and WordPress. A true proffesional with a Master's degree focused on journalism.
Read more by Nadejda Milanova