A slug is what appears in your site's URL to indicate the article or page that people see. It looks like this: http://example.com/blog/cat/your-slug. "Your-slug" is the slug you chose. The slug plays a very important role in SEO as it appears on the Google search results page.
Choosing the right slug is very important for the SEO and readability of your site.
This readability is also very important for your users and search engine algorithms.
In this article, we will discuss how to choose a WordPress label for your posts and pages.
This is very important because you need to choose a label for your posts before you publish them on your website. This improves the SEO of the publication.
You need to choose the perfect slug. Because after the publication of the post, it is difficult to change.
What is a WordPress Slug?
What is a slug in WordPress? In fact, a WordPress tag is an attractive and readable URL for your posts and pages.
In other words, the second part of your site's URL. When you use %postname% in your permalink configuration, WordPress creates a slug for you.
Editing the post title is very useful if your post name is too long or you may change it later in the future.
After posting, it's best not to change the slug. When you change the WordPress title, your content will appear with a different URL on the web.
In other words, the previous URL will disappear as soon as you change the slug.
Is Slug an important SEO factor?
WordPress allows us to change the slug to improve the ranking of our site. This is very important for your site's SEO.
This shortcut is also displayed to users on the search results page. The more readable the label, the more it attracts users. From the results displayed on the results page, users click on a URL with a good label.
Based on what we talked about above, choosing the right slug is very important for your site's SEO.
Thus, you must be especially careful when choosing it.
Now that we know what a WordPress slug is, we need to know how to choose the right one.

How to Optimize WordPress Slug?
Based on what we discussed above, how do you choose the perfect slug? Let us give you some points.
Make sure you use a space instead of a dash. Although, whether you use space or not, WordPress will do it for you. Make sure you don't use capitalization in your WordPress tag.
How to edit WordPress post label?
To choose a slug for your WordPress posts, follow these steps.
When creating or editing a message, look under the document panel on the right and side. In the Permalink section, you can see the URL Slug.
By choosing a short title, you can increase your click through rate (CTR). Google algorithms pay special attention to short and long slugs.
When publishing or updating a post, WordPress creates a label for that particular post.
SEO experts are convinced that users are more likely to click short labels. Even if your website is displayed minutes after a website with long titles, users tend to click on short titles.
Keep in mind that shortcuts automatically generated by WordPress may not have the above characteristics.
How to change WordPress post label?
Choosing a slug for your WordPress page is exactly the same as choosing a slug for a post. On the WordPress dashboard, click "Pages" and below the desired page, click "Edit".
After editing or publishing your page, your WordPress slug is created.
How to edit labels for categories and tags?
WordPress automatically selects a label for tags and categories. When you use the built-in name-based WordPress editor, it creates a shortcut for you.
Based on the points we discussed above, it's best if you choose the slug yourself. To do this, follow these steps:
In your WordPress dashboard, click Posts. In the menu that opens, click Categories) or Tags.
Under each category or tags you can find an Edit option. A pop up will open, click on it and enter the desired shortcut. When you save the changes, a slug is created.
By default, the label on the author page is usually the author's name. Since you cannot change the username in WordPress, you can use the Edit Author Slug plugin.
By installing and activating the plugin, you can change the author's name on their user page.
Difference Between Permalink and Slug in WordPress
Permalinks are used to build the URL structure of your website. This is available via WordPress Settings > Permalinks.
There is a slug after your site's domain name. To make sure your slug appears right after your domain name, follow these steps:
In Settings, click Permalinks.
In the General Settings section, select the permalink structure. %postname% uses your post's title as the main title.
When you select a post name in the permalinks configuration, your WordPress label is displayed right after your website URL.
Useful Tips
Here are some tips on how to choose the best slug for your posts.
Keep it simple and short
It is best to avoid using words like "a", "that", and "and".
Using a short slug has some advantages. First, it can be used as part of bread crumbs. In addition, using a short title improves the display of your website URL on mobile devices.
Remove any words that you don't think will negatively impact the meaning.
Describe the subject of your message
Try not to put too much information into your slug. Although, make sure you put the main theme in there.
Keep this in mind and make sure you don't remove words that point to your subject.
These labels reflect the keyword and subject of the message.
Put keywords in your slug
In addition to the points mentioned above, try to also include your keywords in the title.
Having keywords in your slug increases the ranking of your site. On the other hand, after seeing a keyword on a Google search results page, users may click on your website.
Therefore, having keywords in your slug is very important for your site's SEO.
Avoid duplicating slugs
Make sure the slug you use for your post is not used by another post, page, etc.
When you edit your post before final publication, make sure the number 2 is not at the end of the title. This number means that another post or page is using the same tag on your site.
This is very important if you want to use a short one-word slug. If this happens frequently on your website, just avoid using short words.
In some cases, unpublished posts may have a label that you would like to use.
If you change the slug, every user who used the previous URL to access the post will encounter a 404 error. By changing the title, you have changed the URL. Therefore, you are losing your audience.
In this case, we recommend using a 301 redirect. WordPress can do this for you automatically.
However, sometimes by changing tag and category labels, WordPress may not be redirecting your content for you.
Therefore, it is highly recommended to choose the right slug for your content and not change it.
Conclusion
In this article, we learned what a slug is in WordPress. By choosing the right slug, you can increase your site's audience and improve your SEO.
Keep in mind, before posting, make sure you like the slug you choose. It is not recommended to change it after posting. This is time consuming and negatively impacts your site's SEO.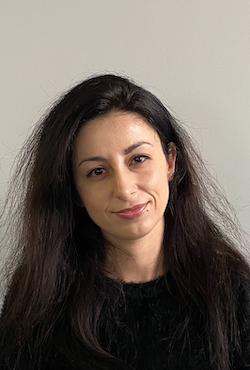 Nadejda Milanova
An experienced Content creator in the field of Search Engine Optimization (SEO) and WordPress. A true proffesional with a Master's degree focused on journalism.
Read more by Nadejda Milanova