The most difficult part of customer service is finding a tool to maintain customer engagement and facilitate the collection and maintenance of customer data. That's the idea behind a CRM.
There is a need for such a tool to store the follow-up of said conversation with your client.
You always need such software to help you build a relationship with your old and new customers.
This brings us to the need for CRM (Customer Relationship Management). In fact, it doesn't matter what type of business you run as every business organization needs Customer Relationship. And CRM is the best way to upgrade and thrive on it.
What is CRM and why do you need a CRM plugin?
The main reason for running a business website is profit, and for that your business needs sales. You need to offer better services to your customers. And to get better services, the company needs better customer relationship management. Here, CRM, short for Customer Relationship Management, plays a critical role in ensuring effective communication between you and your customers.
To communicate effectively with your client, you need to have a CRM plugin on your WordPress website.
Although it depends on the specific plugin and your preferences on what details you want from your client. In general, CRM allows you to maintain
CRM plugins can make it easier for you to stay with the customer.
CRM plugins can facilitate the growth of your business. With the help of a CRM plugin, you can easily influence a potential customer to be a potential buyer.
In addition, many types of research show that it is more profitable for a customer to keep their current buyer than a new one.
CRM can help you with this, ie. customer retention can increase your profits by more than 25%. These statistics clearly show the importance of customer satisfaction in any type of business.
In essence, CRM is the tool that helps you establish better relationships with your customers. And this is the main and ultimate goal of the CRM plugin for WordPress.
7 best plugins for WordPress CRM that are worth checking out
Here is a list of the best CRM plugins for WordPress. This list is based on reviews and personal experience with these plugins. Let's get started:
UkuuPeople
UkuuPeople is probably the best WordPress CRM plugin which emphasizes tangibility and simplicity. The general nature of CRM makes it complex, leading to confusion. However, this is not the case in UkuuPeople. It has active installations of around 1000+ and an impressive 5-star rating.
UkuuPeople combines all your contacts into one main list, which makes it incredibly easy to organize even a large amount of data. Let's see some of its many features,
It allows you to track every interaction with your customer
You can divide your customers according to your preferences.
You can also attach files to TouchPoint logs. This allows you to build your own email list.
Also has the function to automatically capture data from the front end.
The best part about UkuuPeople is that before you use the plugin, you can try it out on your demo website.
You can create a contact form.
You can create a donation page.
Has the option to build a mailing list.
You can create a client account page.
These actions will give you a perfect idea of what this plugin is capable of. In addition, UkuuPeople as a community is growing very fast. Its collection of adons will increase and in return allow a finer and more stable solution to your needs. They have compatible integration and this list is growing every day.
UpiCRM
UpiCRM is a free WordPress CRM plugin and management solution. However, it's a bit new on the market; It has about 2000+ active installations and 4.7 star rating. Easy to install and activate.
UpiCRM can be easily integrated with any of the existing tools you could use with it. Let's look at some of its many features:
This is the perfect tool to entrust leadership to one of your team members.
It has very simple and interactive dashboards and KPIs (Basic Performance Indicators).
It is also supported in order to identify the source of traffic for your WordPress website.

UpiCRM is an ideal tool for analysis, monitoring and marketing effectiveness. Tracking potential customers comes from the actual source of traffic, ie. Referral sites, campaigns, etc., with the full life cycle of each potential customer, you can easily create a complete picture of your marketing effectiveness.

You can also export all your data to MS Excel or a spreadsheet to create your own version of the analyzed data.
WP ERP
WP ERPis one of the best free solutions for any WordPress website. It has over 9,000 active installations and has an impressive rating of 4.5 stars.
Let's see its features:
Very effective built-in email communication system.
List of company profile.
Innovative recording feature for every event
Easy Activity Summary.
Create schedules and email notifications.
WP ERP has evolved a lot in short time. And believe us, it's worth it. With this control panel you can manage your customers while maintaining different levels. You can manage essential content and support for everyone, including new leads.
You can easily schedule your meetings and while attending them, you can keep notes of all communications.
WordPress leads
It is a wonderful plugin for WordPress and the fun part is that it is free. With over 7,000 active installations and a rating of about 3.5 stars, it is very simple and easy to set up. Let's see some of its features and see for yourself how useful this WordPress CRM plugin can be:
Visual shape generator included which is very easy to use
It can automatically detect and collect data from all sent data.
You can track which the user came from before making a purchase. This can be a very useful insight into an additional content strategy.
It also allows you to sync with your third party's CRM.
WordPress Leads is a free plugin created as a framework that helps you collect, manage and store contact and contact information to better understand the possible data collected from your website. It is built with best practices for inbound marketing.
DX sales CRM
If we are talking about CRM, which has a lot of potential to be an amazing plugin for WordPress CRM, then DX sales CRM is something worth looking into. Firstly, it is free and secondly, it is very organized and highly interactive.
Let's see some of its features:
It allows you to handle your customers' data in a very specific way.
It has a unique feature to enhance the delivery of your services to your customers.
There is a very expressive yet simple dashboard and report system.
It also allows you to create a self-service portal.
DX sales CRM database management is very efficient and impressive. To be honest, the CRM system does not guarantee anything for the development of your business. However, if we see another way, your business will definitely not grow without CRM. With features like video tutorials and FAQs, DX Sales CRM gives you a better start.
WP-CRM
WP-CRM is designed to significantly improve the management of its users. This amazing plugin is free and still very interactive. With over 4,000 active installations and a 3.8 star rating, this plugin can make your business successful.
Let's see some of its many features:
Impressive editing, filtering and organizing users.
Very simple to add new attributes to your customer data.
Comes with front end contact forms.
It also has a Group Plugin for WP notifications and integration.
Highly interactive, so it represent attributes with measurable data.
WP-CRM allows you to organize your contacts flexibly. You can create custom fields to generate custom data. These custom forms will collect all the user data that you can filter later for easy contact analysis. Lead generation forms can create any custom role you want to create.
Zero BS CRM
Zero BS CRM is a hybrid approach to self-hosting your own CRM. With this plugin you can easily manage your customers, invoices and offers. Again, this plugin is also free.
Let's see some of its many features:
Comes with an interactive bid generator.
You can manage and add companies with his.
Super easy 4-minute installation.
In short, Zero BS CRM is an interactive approach to converting leads into customers. It also allows you to analyze the reason for more sales so that you can thrive on your methodologies. This amazing plugin also allows you to increase the size of your team. Entrepreneurs can learn a lot from this free CRM plugin.
Conclusion
An online business can thrive if one has made the right choice when it comes to the customer relationship management add-on. It is important for a company to identify a potential customer as a customer, a customer as an asset and to transform that asset into a loyal buyer. CRM tool allows you to do it in very simple and interactive ways.
So, if you are still deciding which CRM tool would be good for you, it may be time to choose one and give it a try. The CRM tool is very important when developing a WordPress website for your business. This can give you a huge leap over your competitors.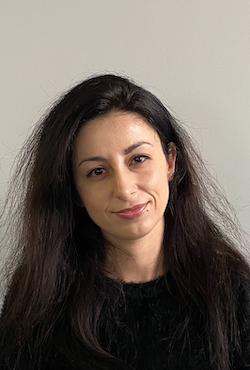 Nadejda Milanova
An experienced Content creator in the field of Search Engine Optimization (SEO) and WordPress. A true proffesional with a Master's degree focused on journalism.
Read more by Nadejda Milanova