Since Instagram burst onto the scene back in October 2010, it has quickly established itself as the platform for sharing visual content. More than 1 billion users spend at least some of their time (8 minutes on average) on Instagram each day, with more than 500 million of them using stories. That's one good reason why you should be stepping up your Instagram marketing game.
Another reason why you may want to look at our strong Instagram marketing tips, which you will find below, is the fact that it is the preferred platform of many popular influencers, who use it because it makes becoming influential way easier than any of the alternative platforms you could use.
So, if you want your brand to be the darling of Insta, you need to take the marketing side of your business more seriously. With that in mind, here are some great Instagram marketing tips for 2021.
1. Swap to a business account
Before you do anything else with your Instagram account, make sure that your company is signed up for an Instagram Business Account. Why? Because not only is doing so really simple, but it also brings with it many benefits, including the following:
Contact button
When you have a business account, any of your followers can get n touch with you fast by clicking on your page's contact button, which is often a far more efficient way of doing business for you and your followers.
Ads
When you have a business profile on Instagram, you are able to create and publish your own Instagram ads without any need to use the Facebook advertising tools, which means you have more freedom in this area, too.
Analytics
A key part of marketing is knowing which demographics are following you so that you can better tailor your content to them. When you have a business account, you can access Insights, which shows you a whole bunch of important information about your posts, who has seen them and what kind of reach they have. That's really valuable, providing you learn how to understand and use analytics to your advantage.
2. Make use of the freely available tools
If you're asking yourself "How can I get more Instagram sales?" one good answer is to use the tools that are made freely available to you through Instagram Insights, which we mentioned above.
Insights will allow you to view engagement data, impressions, user stats and much more besides. Whether you want to know the location, gender or age of your followers, and the people who interact with your account, you can do it with Insights.
You may already know about Insights if you've been using Instagram for a while, but do you know how to use it effectively? If you aren't using it to get into the specifics of every single post, to see how high engagement was, which posts played the best, and which posts appeal to which demographics, you aren't doing it right, and you simply won't be able to market your business as effectively as you could by really studying the data.
3. Use the best paid tools and apps too
Although Insights is free for Instagram business account users, and it can do a lot, it is often worth considering the use of paid Instagram marketing apps too. With that in mind, here are some of the most useful to consider:
4. Instagram stories
How useful are Instagram stories? Pretty useful for the average business. As we mentioned in the intro, approximately 500 million individuals use Instagram stories every day. It's also true that stories will convince users to stay on the Insta app for approximately 50 percent longer than other content. That means, if you are able to create engaging stories, you could get a lot of engagement back in return.
What can Instagram stories do for your business?
Improve brand visibility
Generate leads
Increase audience interaction
Provide instant feedback on new products and/or services
Increase Insta engagement
Of course, as we said earlier, all of these things only hold true if you are able to create engaging story content that people will actually want to watch. How do you do that?
How to create engaging Instagram stories
There are a few different things you can do to ensure that your company creates engaging Instagram stories, starting with using Insights and other analytics to ensure that you know who your target audience is and what they like.
Something else that generally works well is running contests. There are few people who wouldn't love to get a freebie or two, so if you can base some of your story content around giveaways and contests, you're sure to be on to a winner.
Being funny is another good way to make your stories more watchable, as is being authentic and discussing the most pressing issues of the day in your particular niche.
There are lots of ways to create engaging Instagram stories, but the most important thing to remember is that you need to keep it fresh. If you keep doing the same oil, same old, then even your most enthusiastic followers are going to get sick of your stories and that could be disastrous for your Instagram marketing in 2021 and beyond.
5. Optimise your bio
Your Instagram profile may only consist of 150 characters, but it's vital that you make those characters count if you want to make a good first impression, show people who you are and what your brand is about, and most importantly, give people a reason to start following your account when there are so many others to choose from.
That's a tall order, but it is also totally possible. To get it right, ensure that you:
Make it clear who you are
Let it be known what you do
Use relevant hashtags
Be funny or witty or engaging in some way
If you can't manage that in 150 characters, chances are there's a freelance copywriter out there who can, so no need to panic!
6. And the rest of your profile
When it comes to Instagram marketing tips in 2021, telling you to work on your profile might seem a bit old hat, but like your bio, it is the first port of call for many users, and it is the place where you get to make your first impression, so you do need to get it right, and below we'll go into a few things you can do to make your Insta profile one of the best.
Optimise your name
Chances are you'll want to use your full name or business name in this box, but try to optimise it as best you can if you can. For example, if your business name was 'Strange Fruits' and you sold oddities and antiques, you should set your name as: 'Strange Fruits, Oddities os Strange Fruits Antiques,' instead of just your business name. This will make it easier for people looking for the kind of stuff you sell to find your account, which is, after all, the aim of marketing.
List everything you do
Your bio should be brief if possible, but it should also list pretty much everything you sell/every topic your Insta page covers. So, taking the example of 'Strange Fruits' again, you could write something like the following:
"Specialists in oddities, antiques, OOAK items, vintage clothing and accessories" followed by a link to your business store. Simple and informative is key.
Use the right keywords
Before you write your bio, do some keyword research, using tools like Hashtags for likes, and try to include some of them in your bio, again to make it easier for people to find you.
Don't forget your contact information
Contact information makes it simpler for your customers to contact you, and it also acts as a neat little reminder for them to get in touch with a question or inquiry before you lose them.
7. Instagram ads
Of course, no list of Instagram marketing tips would be complete without a mention of Instagram ads.
As you can imagine, one of the most effective ways to ensure that your target audience sees your content is to run an Insta ad.
Okay, but how do you create an Instagram ad? There are 2 main ways, which are using the app to promote a post and using Facebook ads manager. The simplest way to create an Instagram ad is by using the app to promote an existing post, so we'll take you through that below. If you would rather use Facebook ads manager, there's a good guide here.
Use the Instagram app to promote a post
Simply choose a post that's getting a great deal of engagement and a lot of positive interaction and simply click "Promote" which should be located right under the post itself if you have a business account.
If you haven't connected your Insta account to your Facebook Business page, you will need to then do that. Once you're done, go through the options to pick who will get to see your ad, where you want to direct them and what your budget is, as well as the length of the ad and tap "Create Promotion." It really is that simple.
8. Go Live
One of the best things about Instagram is that it allows you to stream live content, Why is this good news for your marketing strategy? Because it enables you to interact with customers and fans in real-time, which can often be enough to spark them to make a purchase, follow you, or engage further in whatever way you're promoting.
Okay, but how do you go live in a way that is effective? Here are a few tips:
Collaborate with a popular influencer in your industry
Host an informative Q&A session
Give followers a glimpse of live behind the curtains, so to speak
Host a tutorial
Run a contest
Interview an employee
Interview a customer
All of these ideas may seem simple, but if you do then right, they can increase engagement significantly, Just make sure that you promote the fact you're going to be going live at X time if you want to ensure that the maximum number of people tune in.
Conclusion
How can I get more Instagram sales? As you can see, it's a lot easier than you might think, but it also takes a lot of hard work and creativity to increase engagement and bring more followers your way too. So, start small, pick one of these strong Instagram marketing tips and run with it. Then, when you've successfully implemented that first one, try another and so on until you have one of the most engaging Instagram presences possible. You can do it!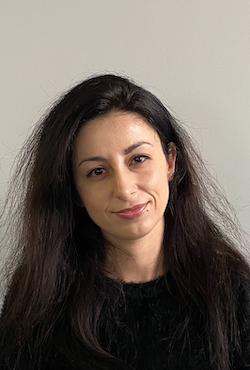 Nadejda Milanova
An experienced Content creator in the field of Search Engine Optimization (SEO) and WordPress. A true proffesional with a Master's degree focused on journalism.
Read more by Nadejda Milanova