In general, websites are divided into two types according to the way they are built and the functionalities they have - static or dynamic sites. In this article, we will introduce you in detail to the differences between the two types, and we will show you how to easily switch from a dynamic to a static WordPress site.
Which sites are static?
A distinctive feature of static websites is the lack of a content management system (CMS), which means that the process of building and developing a site occurs only through a change in its code.
Most often, personal websites are static, as well as small presentation and information pages that do not need to be updated daily. Such sites are built mainly through the HTML language, which indicates the structure of the site and the pages in it - menus, text boxes, images and more. For a better view of the help content comes the CSS language, which is used for visual presentation and stylization of information. At the next stage, the website can also get interactivity through JavaScript technology.
Advantages of static websites
Apart from being relatively easy to create and use, static sites also have some key advantages that are much easier to take advantage of than dynamic ones.
Website speed - the simplified functionality and structure of static websites leads to a much better loading speed compared to dynamic ones.
Good SEO optimization - with proper construction and structuring of a static site, each of its pages would be easy for indexing by search engines.
Good level of security and protection against malicious attacks - With this type of site, there is no PHP or database, which means that the page becomes much less vulnerable to hacker attacks.
Smaller file archive and lack of database - this allows easy and fast migration of content, easier backup of data, as well as the ability to store a local backup copy of the site.
Imagination - in practice, there are no restrictions on creating a site with a design to your liking and taste.
Disadvantages of static websites
With the development of web technologies, it is becoming clear that static websites are far from meeting the needs of businesses to engage their customers and, most importantly, users - to have a pleasant experience on the site.
Limited functionality - your static site will simply not be "capable" of performing certain functions and will not have all the necessary tools that users are used to using.

Complicated content update - this can only be done manually through the intervention of a web developer who is well acquainted with the structure of the site.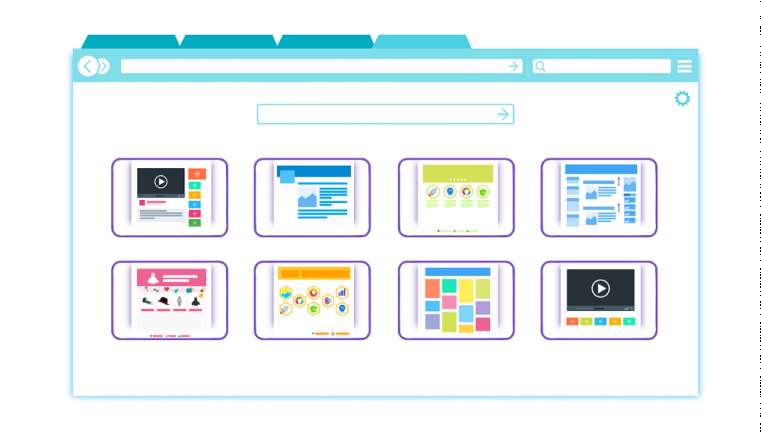 Which sites are dynamic?
This is a much more popular type of website for businesses and consumers simply because it offers a much more modern look and functionality. For dynamic sites, the content is located in databases that dynamically "serve" the information when loading each web page from the user's browser.
You can already guess that the main difference for the site owner is the presence of a content management system (cms), which gives many more opportunities for easy site management and content creation. Of course, we must mention that the lack of a CMS does not always mean that the site is static.
There are several popular CMSs, but the most used is WordPress. It is a curious fact that almost half of all websites on the Internet and 2/3 of the dynamic ones use it.
Advantages of dynamic websites
Dynamic sites also have some irreplaceable benefits over static ones:
Easy management and flexibility - We've already mentioned that creating, editing, optimizing and managing all content can happen through a content management system, even by someone with no experience in web development.
A variety of additional features - websites now have a number of sophisticated features that make the user experience more valuable, enjoyable and useful.
Disadvantages of dynamic websites
This is a serious drawback and it is related to the way each dynamic site works:
Slow loading of the site - it is the result of the process, "calling" the content from the database to its dynamic visualization and sending to the user's browser.
The good news is that there is a ready-made solution to the main drawback of the dynamic site.
Pre return a dynamic site to static
It is quite possible that your dynamic website will become static in order to make the most of all the benefits that this will provide you. For this purpose it is necessary to use a special type of tool.
Static Site Generator
In short, static site generator will allow you to convert a dynamic website to HTML and will automatically allow the use of the page without the need for additional intervention, which in turn will bring a positive change in the loading speed of the site.
Why use static site generators?
On the one hand, since the pages on the site are pre-coded, their loading will be extremely fast. In addition, with this option you have a good opportunity to customize the available templates to meet the needs of your business and website, without the need for serious technical knowledge.
WordPress as a static site generator
It is quite possible to make your WordPress site static with various tools. You already know that this will allow you to significantly speed up your site and improve its ranking in search engines, and that it will remove you from the "radar" of hacker attacks. In addition, the static site will not be affected by changes and updates that may make the themes or plugins you use incompatible with the new version of the WordPress installation.
WordPress Static Site Generators
Simply Static - starting from the home page of the site, this tool will scan every remaining page and create a static copy of it, including all content. When loaded, the website would be significantly faster and easier to operate than its dynamic alternative. A useful option of Simply Static is the ability to work on your pages offline when necessary.
Gatsby - another option that will allow you to work both online and offline. The tool is one of the most popular static generators, with developers promising the user up to 60% higher loading speeds, up to 10 times less time to build sites, and many times faster content creation.
WP2Static - a free solution that will combine already used templates, themes and plugins and will significantly increase the speed of the website. WP2Static is a good option if you make changes to your site relatively infrequently.
Strattic - "fast, secure and flexible website" says all about the benefits of Stratic. When you convert your WordPress site from dynamic to static, you will be able to save communication or comments from your users on the static copy. Stratic is free for a 30-day trial period.
Are you already convinced of the benefits of static websites and the ease with which you can create them? While deciding whether a static or dynamic site will be more useful for your business, remember that the first priority is to provide your site with everything it needs to run smoothly. Stablepoint can offer you a wide range of hosting solutions with optimized hosting environment for high speed loading of sites and the best technical support for your site.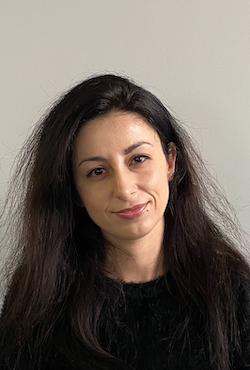 Nadejda Milanova
An experienced Content creator in the field of Search Engine Optimization (SEO) and WordPress. A true proffesional with a Master's degree focused on journalism.
Read more by Nadejda Milanova