In recent years, the presence on the Internet has become a key factor in the development and even survival of many businesses. Quite a few of our clients have tried creating their own websites, and many others have trusted web developers for the first time.
When you decide to have a personal or business website, you are faced with the question "Should I make a website myself or trust a professional?". In this article we help you decide how you should start. Think about which category you identify most clearly and start marking point after point in the online field of your business.
You are a solo player if:
You want to start as fast as possible
You have to start quickly because circumstances are pressuring you or you just can't wait to breathe life into your ideas? A suitable option for you would be the so-called "Software-as-a-Service" (SaaS) service. These are complete solutions, intuitive and easy to use even for complete beginners. With this type of service you can literally start your site for a day, and then easily improve its vision and content. You can handle the management completely on your own and they can easily start finding you online presence.
A site builder works on the basis of "drag and drop" technology for adding elements, you can simply choose a theme that best suits your vision, and then upload the products from your catalog.
You have a limited budget
The lack of funding is the reason many ingenious businesses never see the light of day. Don't let your business get on this list! Apart from being fast, SaaS services are also a budget solution. Subscriptions, which start with minimal charges, include the use of the platform for creating an online store or website, as well as a hosting plan.
Remember - you don't have to invest huge sums in your first website to be functional.
You have a start-up business and you want to test your idea
And as already mentioned, the easiest, fastest and budget-friendly option to start is to make your own site using a SaaS platform. In this way, without large investments and wasting time, you will study consumers behavior and come to conclusions about the potential of your idea and how to develop it. The flexibility of this type of platform allows you to make general changes to your site in a short period of time and explore how your audiences will respond to them.
You need a landing page for a new project or campaign
If you need a page for a temporary campaign, promotion, testing of a new idea or work project, you can save time by doing it yourself. This option is also great for real campaigns, when you do not need a long-term commitment and do not have a budget to work with a specialist.
You can set themed landing pages to a new domain or subdomain to your existing site. They are a great tool to use to market your business. Whether you're creating a temporary campaign page, or just systematically informing your audiences about a new product or service, SaaS solutions are the fastest way to create them according to your model, with everything you need to keep them working.
You want to control all the processes on your site
Control freaks? Welcome to the club!
Good process control in your own business is fundamental, though not the only factor for success.
If you prefer to personally choose what exactly the shade of blue should be the colour of the button at the bottom left of the footer of the site, then you better start yourself.
If you have a specific vision and concept for your company site and content, you better start yourself. If you want quick changes in traffic according to the product descriptions in your online store or the contact form on your company website, then you better start yourself.
SaaS solutions give you the freedom to choose, model and visualize your ideas, just the way you want them. With them you have full control over the service at any time of the day, from any device. If at two in the morning you get the ingenious idea for a banner for your home page, you can immediately implement it and the change will be reflected on your site.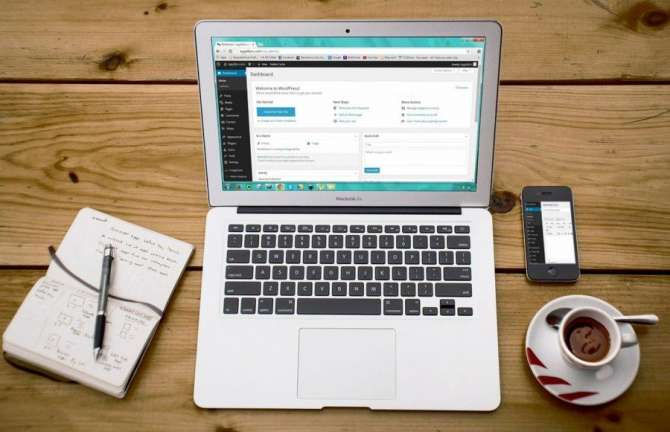 Start as a team if:
You are focused on other aspects of your business
If you spend a huge portion of your day juggling all aspects of your business, managing your website is not something you want to do. Trust the pros and they will prepare a project for your site, develop it and manage it afterwards, in case you need this service as well. This way you will focus on your business, and your site maintenance will be in the hands of the professionals.
Important! Always register your domain, hosting or SaaS service in your name and in your client profile. This is your digital asset and the online basis of your business or activity. You don't register your home or car in someone else's name, do you?
Of course, our team is also available 24/7 by chat, phone and email to give expert advice and answers to any of your questions, even if the situation is "I want a site, but I don't know where to start."
You do not have enough knowledge
If you make paper products, you probably know a lot of details about paper extraction and processing. If you sew clothes, you can probably judge better than us the size of the person's clothes at a first glance.
Do not feel uncomfortable with the fact that you do not have the knowledge and experience to work with a website. As a business owner, you have several other tasks:
Consider and understand how valuable it is to own your own website.
Create a plan for your website according to your business goals. Write it on paper or in a text document. Draw its structure to get the clearest possible idea of the expected result. With this plan you will be able to more clearly brief the professional whose skills you will trust.
Research the competition. How professional are their web pages, what content do they use? Don't worry about stealing an idea, but always try to keep your unique style. This is the reason why your customers are… your customers. After this sizeable list, probably diving into the web would be a daunting task. But there's no need to do it on your own, ensure your peace of mind by trusting a specialist in this field.
You run a growing or large business
If you live in a house with a yard, you probably like to take care of it yourself - you choose flowers to plant in the spring, prune the bushes and mow the grass. However, if you manage an entire complex of green areas, the task becomes more complicated and you hire a team of gardeners to take care of these details.
The situation is similar with your website - the more developed and large-scale your business, the more professional and multifunctional site you need. Such are the expectations of your customers.
Websiites built by web developers offer more options for customization and integration of multiple plugins.
If you want a website with a more complex structure or an online store with thousands of products, then trust a professional with good experience. Large web platforms need long-term support, custom development and meeting the needs and specifics of the business. Therefore, if your business is growing or already developed, then your site should be one step ahead of it.
If you choose a specialist to make your site, you need to purchase an additional hosting plan. as well.
You are ready to invest more in a professional site
Growing business = growing site.
If SaaS solutions were suitable for projects with a lower to medium budget, then the choice of a partner to create your place on the web can vary in larger ranges according to the needs of your business. Behind this price, however, is value. The work and experience of professionals will give you security and peace of mind, and their services range from the design of the website, through its structure, and its long-term maintenance.
Therefore, if the needs of your business are high as well as the budget behind it, we recommend that you choose to work with a specialist, before building a site yourself.
You need a long-term partner to take care of your digital assets
Last but not least, we put the concept of Partner. Web partnerships, are based on trust, transparency in relationships, and years of work. The digital assets of your business - the site, the storage system, the databases, the pages in the social networks, are no less significant than the analog ones. The same care with which you consider who to give access to your office is necessary when deciding who to work with on your site.
Creating a website on your own is a budget -friendly and fast solution, with which you can simultaneously test yourself and your business idea, but also with a little more diligence and enthusiasm to build a working and attractive online presence.
Choosing to trust the services of a specialist requires willingness to work in a team and a greater investment, but also provides peace of mind.
Frequently Asked Questions
Should I build a website myself?
Building a website is within the grasp of anyone. If you can use Microsoft Word, you can build a website in WordPress - there are thousands of pre-made themes available which make it possible to change the look of your site without any web design knowledge whatsoever. If you have the budget, or, if you don't have the time to create something yourself then you can always hire a professional web designer. It's a good idea to look at a designer's portfolio and see examples of previous and recent work to get an idea to the standard that they work to.
Should I let a professional build my website?
Like with anything in life, this largely depends on budget, willingness to learn and the extent of your ambitions. To use an analogy, building a website can be like putting up a shelf - there's a few things you'll need to know and learn but for the most part, it's within the grasp of everyone to learn. To extend the analogy further - using software like WordPress or a site builder is like putting together flat pack furniture - just follow the instructions and you can have a working website very quickly indeed.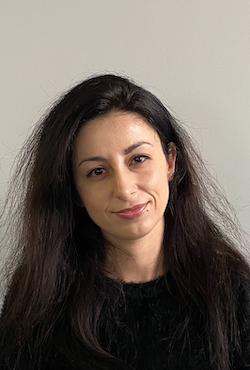 Nadejda Milanova
An experienced Content creator in the field of Search Engine Optimization (SEO) and WordPress. A true proffesional with a Master's degree focused on journalism.
Read more by Nadejda Milanova