Choosing a domain extension is a big decision. It's one that could have a huge impact on your brand and your business. With so many extensions available, it can be difficult to choose the right one for your project. Are com domains better than net domains? What about org? And why are there so many options in the first place?
Your domain name is one of the most important parts of your online business for many reasons. It will be the cornerstone of your brand and online marketing efforts, and it will help people find and remember your website. There are hundreds of different domain extensions to choose from, but most people choose.com or.net. It can be hard to choose between these two extensions, so we're going to help you make an informed decision on which one is best for you.
What is a domain name?
Domain names are made up of two parts — the first being the domain name which is a unique element (a symbol or letter) that connects an online address to a business's name and goals. The second part is the domain name extension which reflects the type of site and its purpose. You might think that what is in a URL is just an easy to remember string of characters. But actually, the letters after the second dot of a URL make a huge difference. They set the stage for how your site is perceived. It will be a defining feature of your brand's credibility.
Extensions like .org, .com, and .net are known as top-level domains or domain names. These are used to categorize websites. Out of the thousands of domain names available on the Internet, most common ones are .org, .com and .net. In order to choose which one is right for you, you'll first need to learn what they stand for.
What does .com stand for?
The .com extension is often used as a premium domain name for websites. Despite its many alternatives, the .com top-level domain is still among the most popular. Many types of sites, such as business, academic, and non-profit sites, are registered in the .com extension.
As the web became a household word in the 1990s, companies began to share the same brand name with their websites. This practice has become so widespread that two-thirds of all global web addresses are registered as .com domains. Because of this, consumers perceive this domain extension as synonymous with the internet. This is probably the best reason to use the .com extension. The .com extension is often easier for your audience to remember and type in than your competitors' extensions.
The .com domain name is one of the most sought after, limiting the availability of this valuable asset. This applies to choosing a domain name for your business. With this information in mind, it's important to check that your chosen domain is feasible in the first stages of starting a business. Ideally, it should be part of the process when coming up with a business name .
The fact that you are not using a .com extension does not mean that you are no longer an online business. A little love and attention to detail can easily turn your website into a more appealing destination for customers.
What does .org stand for?
The .org top-level domain is traditionally used for organizations and non-profit sites. It gives a sense of credibility to the site, which is why it is an ideal extension for many e-commerce sites.
.Org is an identifier for organizations that are focused on helping others. These organizations focus on issues such as human rights, environmentalism, emergency response and public health. .Org is not just for nonprofits, it's a generic domain that can be used for any type of organization, including businesses.
But while for-profit businesses are now allowed to purchase .org domains, the public opinion is still set in its ways. If you're using a .org domain and don't clearly disclose your company's for-profit nature, you could experience a serious backlash.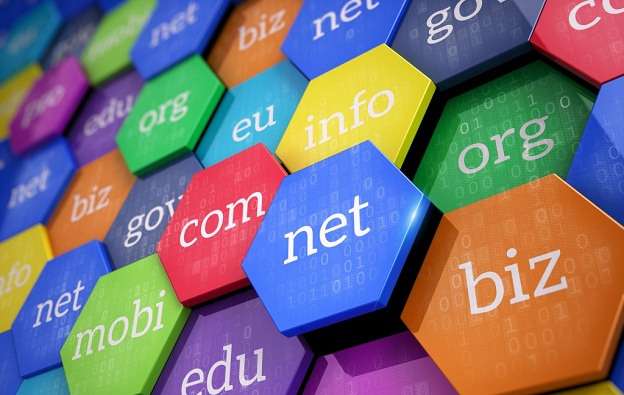 .org vs .com?
A big difference between .org and .com is that the latter is for commercial sites whereas the former is used by non-profit groups. If you want to create a website for your nonprofit group, choose .org as it is the right domain for your site. If you're in the business of online marketing, then use .com.
.org is the second most popular domain extension after .com. However, while there are only around ten million .org domain names, with over one million added each year, the domain has become one of the most popular alternative domain extensions to the more globally recognized .com extension.
A .com domain is the most common domain extension in use at the moment. However, it's not unusual for a business or organization to register a .org domain. It's also perfectly acceptable for businesses or organizations to register a .biz, .info, or other extension if they want to avoid potential confusion that could result from connecting a domain extension with a nonprofit.
Domain names are a commodity, a product. However, the notion that .com domain names belong to charities, NGOs and educational platforms is so ingrained in the collective mindset that you might want to keep this TLD as a last resource only. The .net TLD will be an excellent choice for business owners looking to expand their brand and establish themselves as credible leaders in their industry.
What does .org net for?
The .net domain extension is the second most used as a website extension. Many people are attracted to this extension as an alternative to its original, "COM" variant. It was originally intended for networks of smaller websites acting as a central platform for their interconnections.
When choosing a new extension for your business, make sure that the one you choose will be appropriate for the nature of your business. The .net extension is compatible with businesses that provide software, internet services, cloud computing, application development and data hosting. A .com extension is typically used for a variety of kinds of small businesses.
Your website will need to have a .net domain for you to use the TLD. However, you should be sure to work with your prospective clients so that they remember your name and website address. A good way to do this is to integrate your website's TLD into your branding efforts.
.net vs .com?
What's the difference? A .net domain is best suited for businesses that want to create and run a network. An example is a forum where users can share and discuss ideas. A .com domain is best for businesses that want to run a commercial web site, such as selling products online.
If you're going to make money online selling products, a .com domain is essential. A .com domain is the most trusted and recognized domain name on the Internet, so it makes your website more recognizable and easier to find.
There are now more than a quarter of a million .com domain names registered. Meanwhile, about ninety thousand .net domain names are registered. The differences between the two TLDs have become less pronounced and today the two are virtually indistinguishable.
While it may not have a direct effect on your SEO, a .net extension can negatively affect the usability of your site for mobile devices. The default keyboard option is always for .com, but on most smartphones this option is not always visible or selectable. As more and more websites are launched, finding quality .net domains is becoming increasingly difficult. As a result, searching for .net® domains is getting more frustrating and time-consuming. With mobile accounting for more than half of all online traffic, this small detail can have a notable impact on the success of your site.
To succeed in online marketing, it's important to have an established .net and a .com website address. For a small fee, you can purchase a .net and .com domain name and expand your reach on the web. This strategy is highly effective at helping businesses establish and grow their online presence. All you need to do is redirect the secondary domain name to your primary website.
Conclusion
At the end of your web address, you should include three critical letters: (such as an underscore or an at sign) that will help your site be found and understood by search engines. Not only will these letters make your site easier for users to find online, but they also have a significant impact on the perception of your brand.
The process of choosing your domain name should not be done at the last minute. You should choose something that is appropriate to your brand as soon as it becomes relevant, such as a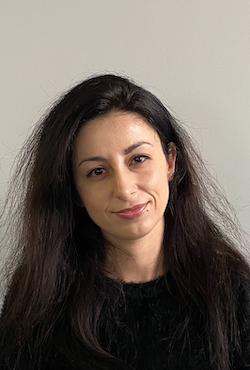 Nadejda Milanova
An experienced Content creator in the field of Search Engine Optimization (SEO) and WordPress. A true proffesional with a Master's degree focused on journalism.
Read more by Nadejda Milanova