Whether you've already launched an online store or are thinking about jumping on the e-commerce bandwagon, this post is for you!
As you may already know, Magento and WooCommerce are two of the top three most popular eCommerce platforms, Shopify being the other.
But before we get into the nitty-gritty of Magento and WooCommerce, let's take a look at just how popular both platforms are in the global eCommerce market.
According to Built With Trends, about 32% of the top 1 million eCommerce sites use a WooCommerce checkout. On the other hand, only 8% of them use Magento.
But of course, since popularity isn't an indication that something is good or bad (although psychology professors say it is!), we'll dive into all the details and see how the two platforms compare against each other based on:
Prices
The convenience of use
Scalability
Feature set
Extensions and add-ons
Security
Main difference between Magento and WooCommerce
Magento is an e-commerce CMS (content management system) and WooCommerce is an e-commerce plugin built for WordPress, a blogging CMS.
That's where the main difference lies. The entire Magento CMS is built specifically for e-commerce, while WordPress is essentially a blogging platform designed for content-heavy purposes, but which can be enhanced with e-commerce features using an e-commerce plugin like WooCommerce. However, both are perfect for e-commerce.
Magento and WooCommerce are both open-source platforms, which means they both offer unlimited flexibility since the source code is yours and you can customize them however you want.
Both the open-source Magento and WooCommerce are self-hosted, which means you need to buy hosting and install software on your server to use it.
Magento offers two versions - a free and open-source version and an enterprise version priced at least $20,000 per year, aimed at large enterprises.
WooCommerce, on the other hand, only offers one free version that is updated regularly and is designed for all business sizes.
In this comparison, our focus is on the free version of Magento and WooCommerce.
Pricing - Magento vs WooCommerce
Both Magento (free and open-source) and WooCommerce are free to download and use. In both cases, you only need to pay for the hosting service to get started.
However, people rarely stick with off-the-shelf features and often need premium themes, extensions, and even development services to keep their store running the way they want. So, in this case, the costs can quickly add up, whether you use WooCommerce or Magento.
The difference, however, is the cost of all the additional services and products you will need. Because Magento is more complex and confusing, Magento development services are more expensive than WooCommerce. You will also notice a big price difference for Magento premium themes and extensions compared to WooCommerce.
Key Takeaway: While both platforms are free and open-source, building your store on Magento is more expensive than WooCommerce.
Usability - Magento vs WooCommerce
Magento is much more complex than WooCommerce. Building your Magento online store requires a much steeper learning curve and at least some level of comfort with code.
On the other hand, WooCommerce is intuitive and easy to use even for non-developers. And if you have experience with WordPress, WooCommerce will be easy for you to figure out.
Installing a Theme
Things like installing themes and extensions require a more complicated process in Magento than in WooCommerce.
Adding products and categories
Launching an online store requires much more than the initial deployment. Things like adding products, categories, coupons, and other content need to be done daily.
We tested both platforms to see how easy it was to do mundane things like adding products, categories, menu items, etc., and found that WooCommerce is much more intuitive than Magento.
We figured that if you decide to give Magento a try, you'll need a tech team to not only deploy and design your store but also run it on a daily basis.
Although WooCommerce is also included has a learning curve, it's not that steep, and even a layman with no programming experience can easily pick it up with some practice.
Key Takeaway: Developing a Magento site requires development experience while managing your store on a daily basis also requires some technical skills and coding knowledge. Magento is definitely not for you if you cringe at the sight of special characters like $ or <? and if you do not plan to hire technical specialists. On the other hand, WooCommerce can look intimidating to those with no experience with WordPress. However, it's easier to learn (if you have the time) and much easier to maintain and run your site on a daily basis.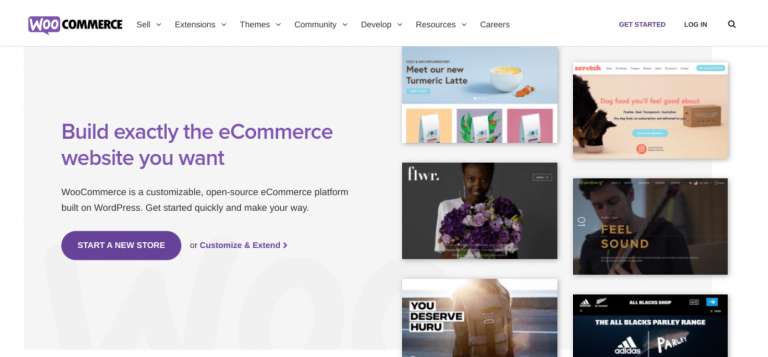 WooCommerce Scalability vs Magento
Scalability depends less on the e-commerce architecture and more on the infrastructure that supports it. With a more powerful and scalable infrastructure and regular maintenance of your store, WooCommerce and Magento offer the same level of scalability.
However, the real benefits of Magento lie in the Enterprise and Cloud Enterprise editions, which offer powerful features that allow you to scale seamlessly.
Key takeaway: When it comes to open-source Magento, both Magento and WooCommerce offer the same level of scalability. However, Magento Enterprise editions offer you limitless possibilities and can perfectly meet the growing needs of your business.
Feature set in WooCommerce vs Magento
Magento has the largest set of built-in features and the largest number of supported product types of any major e-commerce platform. These features include layered navigation, multi-store capabilities, support for multiple languages and currencies, customizable products, gift cards, and more.
WooCommerce is comparatively behind when it comes to features available right out of the box. However, with countless WooCommerce extensions and development services available at a lower cost, WooCommerce users don't really feel like they're getting a short straw.
Key takeaway: Even the community version of Magento is much more powerful and offers many more features than WooCommerce.
Extensions and add-ons in Magento and WooCommerce
While both platforms have countless plugins and extensions that can be integrated to add more features, the difference lies in the price.
Not only do Magento extensions come with a higher price tag, they are also more difficult to properly install on a site and may require development services, which are also more expensive.
On the other hand, with WooCommerce, you get to use 50,000 free WordPress plugins, as well as unlimited premium WooCommerce extensions, which are generally cheaper and easier to install with a few clicks.
Key takeaway: Magento has more out-of-the-box features, which means you'll need fewer extensions.
Security - Magento vs WooCommerce
Like scalability, keeping your store secure and PCI compliant is up to you - you need to take the right security measures to harden your site's security.
However, Magento, built specifically for e-commerce, has improved security features such as special patch releases and security patches to keep your site secure.
With more out-of-the-box features, Magento also requires fewer extensions and plugins, which has an added security benefit as it reduces the number of vulnerabilities that third-party extensions expose your site to.
Key takeaway: Magento offers improved security out of the box. With WooCommerce, you need to use advanced security practices and optional security extensions to keep your site secure.
It's time to make a decision - what to choose?
After the discussion above, there should be no difficulty in making a decision, as the difference between the two platforms is quite obvious.
Although Magento is much more powerful and offers more out-of-the-box features, you will need one of these two factors to use it: a good budget OR a high level of technical and development experience.
WooCommerce is more intuitive and does not require a high level of technical knowledge. You'll also find WooCommerce extensions and development services at a lower price. So if you are no longer interested in Magento and want to try out WooCommerce, you can easily migrate your store from Magento to WooCommerce.
Now it's up to you. Look at your business model and available resources and choose what suits you best.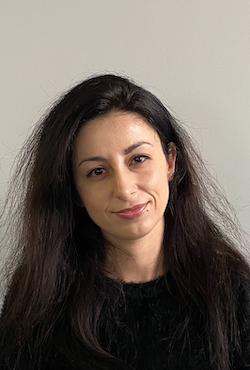 Nadejda Milanova
An experienced Content creator in the field of Search Engine Optimization (SEO) and WordPress. A true proffesional with a Master's degree focused on journalism.
Read more by Nadejda Milanova