Choosing a blogging platform may not be as difficult as choosing an entire content management system that allows you to handle more complex web projects. Regular bloggers who don't ask for much can easily upgrade to less sophisticated services, although WordPress should always be at the top of the list for creating a blog. But when it comes to entire content management systems that allow you to do a lot more than just write posts, things get a little more serious.
Even so, WordPress still tops the list. But in situations where you think about the whole site, its elements and all the possibilities, some of the other players in the game are just as competitive. Have you heard about Joomla?
What is Joomla?
Like WordPress, Joomla is an open-source CMS that allows you to create web content and powerful applications. It has been available since 2005 and has been a good WP alternative since then. While Joomla is very similar, it is different from the start - unlike WordPress, it allows multiple database options, which is important for tech-savvy people. But unless you're into serious web development, these features won't really matter to you.
Joomla supports millions of websites. They range from simple personal pages to complex web applications and intranets that help people communicate and work locally.
It is important to know the difference between the Joomla CMS (the one we are talking about in this article) and the Joomla Framework, which allows developers to build PHP-based applications without all the extra features that come with the CMS.
When we talk about average users, it's important to know that Joomla is beginner-friendly, regularly updated, highly customizable, and has a huge online community that is always ready to help. Sounds like WordPress, doesn't it? But unlike WordPress, which has over 140 million downloads, Joomla has been downloaded "only" about 60 million times. The numbers are huge, but they still haven't come close to WordPress.
While the following video shows older versions of WordPress and Joomla, the core functionality hasn't changed much. For this reason, the comparison is valid for new versions of the two CMS as well.
Ease of use
Even if you're a professional web developer or designer, you want the tools to be as simple as possible. But for beginners, a simple CMS is a must. Fortunately, both WordPress and Joomla are pretty easy to understand and use.
WordPress is known for its easy and fast installation process. A website can be online in as little as five minutes, even if it's your first. And after the initial login, it usually doesn't take long for users to grasp the basics of WordPress.
The whole system is user-friendly, so everything makes sense. This takes some training, but since most of the options and menus are within reach, you will have no problem navigating the admin area. But if you decide that you are interested in more than simple usage, you can always go back and learn WordPress step by step.
Joomla is pretty simple too. The installation process is very similar to WordPress and many hosting companies offer one-click installation software. Unfortunately, this is where the similarities end, because after that, Joomla becomes more difficult to deal with.
The control panel that allows you to manage all the modules is not well prepared for beginners. Therefore, if you still don't know a thing or two about web technologies, we recommend that you be patient. It will definitely take a lot longer to understand the Joomla dashboard and user interface than it does WordPress.
Appearance and extensions
A good content management system today should include some kind of templates and plugins that allow regular users to extend their websites without having to touch the code. Both WordPress and Joomla allow you to extend the system in different ways, but there are still some differences.
WordPress is known for its themes and plugins. While free and premium themes will help anyone create a professional looking website even without any coding or design knowledge, tens of thousands of plugins help you add features that would otherwise be impossible to create.
Not only are there so many items only available, but as we progress, those same items become more and more complex. Some WordPress plugins act like systems on their own and go far beyond the original WordPress idea. So, in addition to websites and simple blogs, you can create entire e-commerce systems, customer relationship systems, or photo portfolios, to name just a few.
Joomla is not far behind. It also offers templates and extensions that can help you with many things on the Internet. But simply because it is less popular than WordPress, there are far fewer templates and extensions to be found.
On the other hand, the same add-ons you can get are a little simpler than their WordPress counterparts.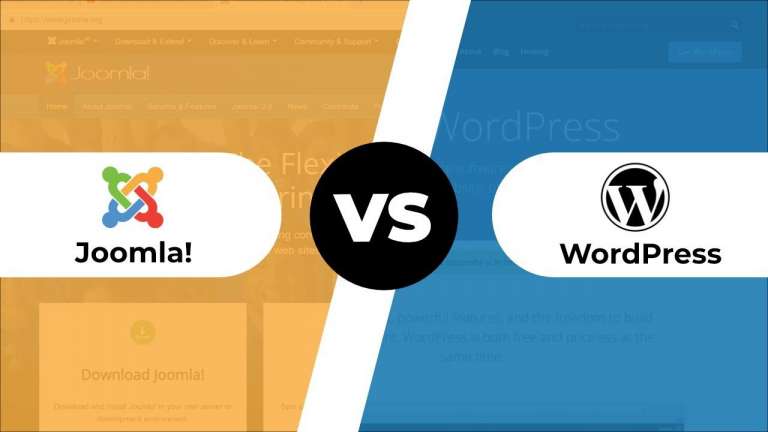 Content management
Even if your sole purpose of building a website is not blogging, you probably want to run a blog at some point. This will help you drive more visitors to your site and allow you to connect with your audience.
WordPress knows how to please its users: from creating and publishing posts and pages to managing various media files. It doesn't really matter if you're a regular blogger or marketing expert - managing your content with WordPress will be intuitive and straightforward. If you like what you are posting about, you will be happy to login again to start a new post with the help of a beautifully designed visual editor.
Joomla is for more complex web projects. Because of this, we cannot say that it is quite suitable for blogging. While it is possible to blog successfully with Joomla, the chances are that it will be more difficult for you to manage in the long run.
Even some Joomla experts run their blogs on WordPress. For this reason, we suggest that you forget about blogging with Joomla and start with WordPress instead. You will save time, money and hassle.
Support
The official support pages can help you get started with WordPress. You can read the documentation files that explain the basics and are always welcome in the support forums that have thousands of active users. All of this, of course, is free, but you will have to do the work and study the problem you are facing.
If you need more professional support, you won't find official email addresses or phone numbers. But you can always hire a customer service to do the job for you. In fact, when it comes to support, most users use free forums, social media groups, and online resources.
Although Joomla is not as popular as WordPress, it still has tens of millions of active users. Therefore, it should come as no surprise that it has an active community. Finding help in the form of tutorials, articles and videos is easy. In addition, there are quite a few lively forums where you can ask for help, but first you should check the official support page.
But unlike WordPress, it is difficult to find Joomla experts who will perform the various tasks of customizing your site.
Security
It doesn't matter how newbie-friendly one CMS is, or how well supported another, if neither is secure enough. Fortunately, both WordPress and Joomla have provided you with the information you need in this area.
WordPress is the most popular CMS in the world. Unfortunately, this also means that this is the first target for hackers looking for random websites. Regardless, WordPress is secure. The developers made sure that the code was as safe as possible. Plus, you can expect frequent updates to keep your system secure at all times.
An important safety factor is the person behind the site. In most cases, it is up to you to keep things safe and hide from noisy eyes. Among the thousands of plugins we have mentioned, WordPress users can feel more secure if they extend their CMS with security plugins. There are hundreds of security-related plugins available to help secure your site.
Joomla is not that different when it comes to security. The developers are always working hard on new updates and fixing security issues in time. Like WordPress, some great security extensions will help you with your site, but also keep in mind that the user is responsible for keeping their domain secure.
Multilingual sites
Having a website in multiple languages becomes an attractive feature. Many website owners simply need to have content in two or more languages in order to satisfy their entire audience. While both WordPress and Joomla allow you to create multilingual sites, they behave differently.
WordPress has the option to set the language of the site at any time, but it doesn't support creating multilingual content out of the box. Fortunately, there are some great plugins out there that will turn your simple website into a multilingual system that is easy to use, but you may have to spend a few extra dollars on licenses and subscriptions.
You just need to select an additional language and start translating the content. It is also possible to quickly change the languages of the admin panel. And you don't have to install other extensions or pay for third-party services.
Which to choose?
After a quick look, WordPress and Joomla look very similar. On the one hand, this is true, but they are also different enough to make it easier for your site to choose.
If you ask us, WordPress is the absolute winner. This is definitely more suitable for beginners, but still allows you to expand your website into a more complex project. WordPress will simplify system development as it has a repository full of themes and plugins. Hiring service teams and professional designers / programmers is much easier as there are simply more people dedicated to WordPress than Joomla.
On the other hand, Joomla is definitely more complex and has more built-in features. It can help professionals create more complex websites as it offers more technical possibilities from the start. But the same options can be unnecessarily confusing for beginners. Also, Joomla is not that great for regular blogging.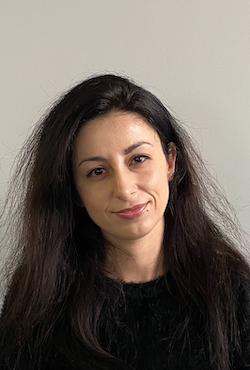 Nadejda Milanova
An experienced Content creator in the field of Search Engine Optimization (SEO) and WordPress. A true proffesional with a Master's degree focused on journalism.
Read more by Nadejda Milanova