If you're an online marketer, you've probably come across the term Domain Authority. It's a metric many SEO professionals use to assess how likely content is to rank in SERPs. If you're an experienced marketer, you've probably come across the term Domain Authority. It's a tool many SEO professionals use to assess how likely content is to rank in SERPs.
This article will cover everything you need to know about Domain Authority. What is it? Which tools use it? And ways to improve your Domain Authority. By the end of this article, you'll know what Domain Authority is, where to find it, and how to increase your Domain Authority.
Domain Authority
Domain Authority is a score that is generated by a company called Moz. It's a measurement of how likely your content will rank on Google without links. It ranges from 0 to 100. The higher the number, the more likely your content will rank.
SEO metrics are calculated to determine your DA, or Domain Authority. This is an analysis of the number of backlinks you have, how many root domains those links come from, and where your content ranks in the search engine results. Keep in mind: this is a score for the whole site.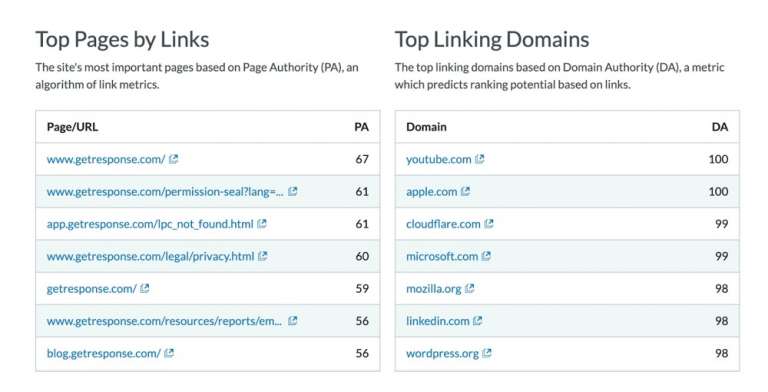 There are two metrics for your site's ranking. One is Page Authority (PA) and the other is Domain Authority (DA). The higher PA your page has, the higher it will rank among SERPs. It is easier to improve your DA than to improve your PA. Getting a score of 10 from 0 for example is much easier than improving from 50-55.
Domain Authority is a metric not used by Google. It is a machine-learning approximation of how the Google algorithm works. So why should you care about your Domain Authority?
You use DA for keyword research, which can help you predict the likelihood that someone will rank on a page for specific terms. For example, if everyone ranking for a keyword has a low Domain Authority and you have a high Domain Authority, it might be worth writing a blog post.
Saying that Domain Authority is just for SEO is like saying the sky is blue. Yes, Domain Authority matters for SEO, but it also matters for a lot of other digital things. Read on for more about how Domain Authority works and why it's important.
How to find your website's Domain Authority?
There are many tools that will calculate your website's Domain Authority. A few good ones are SEMrush, Moz, and Ahrefs. Check your website's DA score and find out how much it is worth!
Tools Which Use DA
A few sites that use domain authority are Moz, Majestic, SEMRush, and many others that offer free DA checking. As you browse any site, you will see the DA score for the site. Domain authority is a metric developed by Moz that may be used alongside other metrics such as page authority.
Ahrefs DR
Domain Rating is a metric developed by Ahrefs that is similar to Domain Authority. This metric has many similarities but also some key differences. One difference is that the DA is not calculated from links, likes, and tweets. It is calculated from metrics, such as backlinks, social shares, and many other factors.
The other difference is that Domain Rating rates the domain and not the whole website.
Ahrefs' Domain Rating is a metric that ranks a site from 0-100. It is similar to the Domain Authority, but it also takes into account the number of referring domains. That means you'll find some sites that are incredibly powerful and have high DRs, but low site traffic. Unlike DA, this correlation does not exist with DR.
You know what DA is now and how to check your DA score. Here are a few practical strategies you can apply to increase your website authority:
Create Killer Content
Longer articles get more traffic, social shares, and backlinks! They rank higher on Google, too. The reason? They're more thorough, have more information, and generally take more time to create. When you know how to write longer articles that earn these benefits, you can get more exposure for your business.
Great content is key for your WordPress site. Remember to focus on the user—the person who will read your content. Your goal should be to create content which is engaging and useful. Thankfully, new SEO tools make it easier than ever before to do so.
A great way to actually measure success of your website is by using a single conversion metric, such as bounce rate.
A website's bounce rate is the percentage of visitors who leave the site after viewing only one page.
There are many tools on the market to help you rank higher in Google search results. Two of the most popular are Surfer SEO and Clearscope. Both tools work similarly by identifying commonalities between content that ranks in the top 30. They might include:
Average article length
Common phrases and keywords (plus keyword density for these terms) Common headings
Once you set up your tool and generate a report, it's like you have the blueprint for your article. You know what people are looking for, what they want to know, and what they want to buy. You can use this information to structure your content into a more persuasive piece that is optimized for SEO.
Next, you need to consider the tone of the writing. Content style guides can be used to ensure that articles align with your brand. Writers should have access to grammar and punctuation checks to ensure their articles are error-free.
Use Guest Post Campaigns
Guest blogging is a powerful way to improve your website's DA. By guest blogging, you can make connections with other sites in your industry and have the opportunity to generate wider exposure for your business.
The approach to running guest post campaigns is straightforward.
It's important to remember that writing and submitting a guest post is not limited to any one type of tool. But it can be easier when you use an SEO tool to find sites where you can submit a guest post. For example, Ahrefs provides a list of the most relevant authority sites in your niche.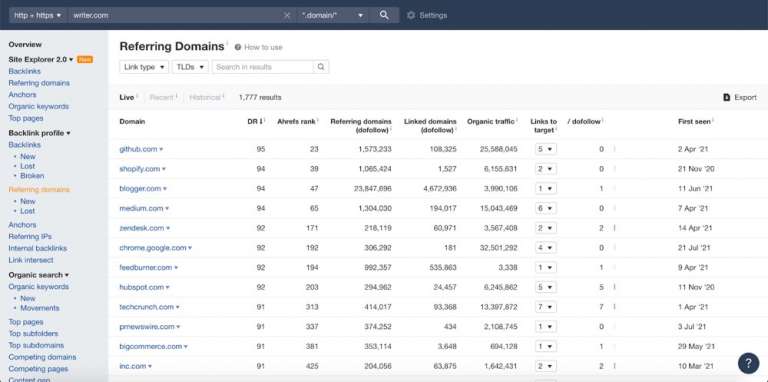 The first thing you need to know is if the site you're pitching to accepts guest posts and pitches.
Usability
When it comes to ranking, Google values usability. Your content won't rank in the search results without a great user experience.
You want a website theme that is mobile responsive and looks good. Determining what you need depends on your needs. Some people might want a custom WordPress page builder.
Site speed is one of the most important factors to consider. You want a WordPress theme that loads fast- and if not, you will need to add some plugins to optimize your site load. There are many plugins available for different elements of site speed, so find which one is right for you.
One of the best WordPress plugins I've discovered is NitroPack. It has an auto-optimize feature that speeds up your site on desktop and mobile devices. It does especially well with mobile load speed.
In this new era, retailers must convey their kindness and support digitally. Excellent customer service online is just as important as a fast website or beautiful products. An incredibly useful tool for brands to use is instant messaging. It can immediately engage customers and resolve issues such as abandonment of shopper carts, high bounce rates, and general consumer frustration. A business with good usability will be more likely to acquire backlinks naturally, people will also stay on the site longer, which will benefit the DA.
Do a Competitor Analysis
You're in a niche and you have competitors. When you become the biggest site in your niche, you want to stay on top of what other sites are doing. If you're a small business looking for a foothold in your sector, analyze what has worked for others to see if it could work for you too.
In this competitive world, you need to monitor your competitors. Check out their content, keywords, and backlinks to see how they are doing.
In this new era, in order to be successful in business, one must imitate its competitors or develop a better strategy. There are many marketers out there that are clever, so it is critical to keep an eye on what they are doing. One way to do this is to closely monitor the competition's SEO efforts and check how they impact your website.
PR Link Building Campaigns
Want to increase the Domain Authority of your WordPress site? Try running a PR link-building campaign. It can be difficult, but the results can be impressive.
Plugins to Facilitate Social Engagement
Add plugins aligned with your goal or campaign to increase engagement on social media. A great plugin to try is NovaShare. It helps people share your content with their friends and followers.
Another plugin to use on your blog is Social Auto Poster. It posts content automatically across social media platforms and can be used to run contests. Contests are a great way to catch the attention of audiences and promote your WordPress site. Such plugins
Conclusion
Domain authority is crucial for search engine rankings. As a result, people are more likely to rank highly in search engine results pages. It predicts how well your website can do in the search engine results pages. You can increase your domain authority by making your website mobile-friendly, creating shareable content, and replicating your competitor's backlinks.
Run guest posts, use social plugins, and be a user-friendly retailer.
Don't just obsess over your Domain Authority (DA). Instead, try to focus on the bigger picture and work on different factors that contribute to your ranking on Google.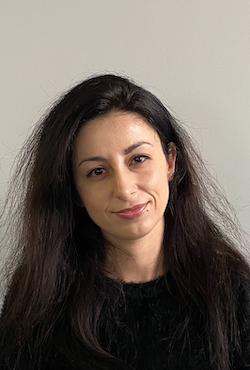 Nadejda Milanova
An experienced Content creator in the field of Search Engine Optimization (SEO) and WordPress. A true proffesional with a Master's degree focused on journalism.