Although a lot of malware programs claim to offer free online scanning tools, it turns out that very few of them are actually cloud-based services, and even fewer work efficiently without requiring software and installation.
To dispel any confusion, we've checked and ranked which top FREE malware scanners are really online and which aren't.
What is a malware scanner?
Malware Scanner is a web service that scans your device from a remote server, eliminating any system delays on your computer or mobile device without having to commit to a paid subscription service.
If you suspect that your device is infected with a virus and you have not yet installed paid malware software, then a free online virus scanner can provide a quick and easy solution without having to download and install software.
However, not all malware scanners are the same, and very few are actually free web-based services. They also differ significantly in terms of accuracy, customization, and additional features.
How did we test them?
To determine which are really the best online malware scanners, we used a device with several known malware and tested it with each of the most popular and stable antivirus services. We then evaluated them according to the following criteria:
Intuitiveness
Online tool with download program
Ability to identify infections
Additional features
Price
Disadvantages
Safety Detective Vulnerabilities Scanner
Summary:
Safety Detective Vulnerabilities Scanner is a completely free, cloud-based service that allows you to quickly scan your system for known vulnerabilities. After performing an in-depth scan, the tool alerts you to any known problems on your computer or mobile devices and explains how to fix them.
The scan takes just a few seconds and provides a high level of accuracy in identifying system vulnerabilities across all platforms. The biggest drawback is that the program does not fix the problem, but directs the user to the best possible solution. So, although it is free, light and very fast, it can only be relied on to identify problems, not to fix them.
Pros:
No download required Scans the entire system in seconds 100% accuracy Free service It clearly explains how to fix the problem Compatible with different platforms Shows the level of threat No ads
Cons:
Does not fix identified vulnerabilities No setup options
Personal opinion:
Although not considered a full-scale malware software in essence, this online scanner offers a fast and intuitive cloud-based solution for detecting suspicious problems on your computer or mobile devices. If any problems are found, it provides a warning about the level of threat, while guiding the user how to correct the problem.
As a true free, cross-platform solution, it's a great online tool for quick checks with no downloads or commitments.
VirusTotal
Summary:
VirusTotal is a free online scanner that allows users to analyze suspicious files and URLs for possible malware by mapping a large online database to previously detected infections.
Although it scans uploaded files impressively fast, it can scan only one file at a time, which makes scanning your entire computer a full system scan an unrealistically cumbersome task. In short, although it functions as a true web-based scanner, it cannot be classified as a system-wide scanner.
Pros:
No download required Free service High degree of accuracy It runs fast Several scan options Detailed reporting Compatible with different platforms
Cons:
Limited to one file / URL at a time It cannot eliminate the infection
Personal opinion:
VirusTotal is a free service that allows the user to include a single file or URL, which is then passed through many different malware checks, cloud analysis tools and website scanners to be scanned for malware.
It is impressive how fast he works and how detailed the analytical report it manages to produce.
After performing an online malware scan, the tool automatically shares the results with its user community, thus increasing the overall level of real-time IT security. As a free and genuine online tool, it's great for one-time checks, but not stable enough to perform a more detailed system scan.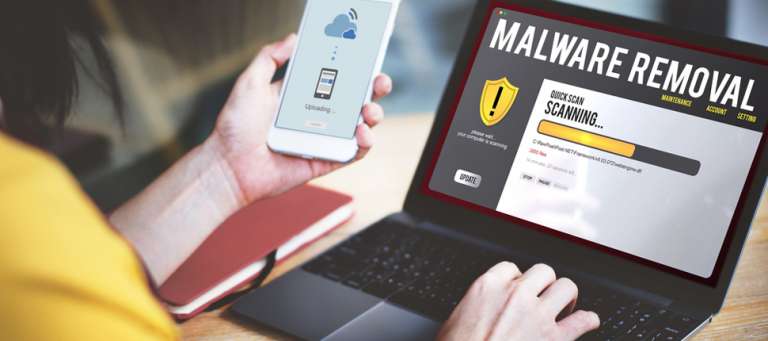 ESET Scanner
Summary:
ESET Scanner is a scaled-down version of the full ESET Security Suite. This scanner requires downloading and provides flawless accuracy in identifying infections.
It will also allow you to delete or quarantine infections, which is not possible with some malware scanners. The main drawback? Available only for 16-bit and 32-bit Windows systems; so if you use a different operating system, you will have to look elsewhere.
Pros:
Scans your entire computer 100% degree of accuracy Includes anti-rootkit technology Scan customization is possible There is a detailed report Cons:
Download add-on required Available for Windows only A full scan takes 30 minutes Personal opinion:
Very few work directly from your browser. However, it is clear that ESET Scanner is a high quality service.
The customization capability is remarkable; you can specify which functions to perform and set automatic scans. We were particularly impressed with the anti-rootkit option, as it requires more sophisticated technology.
ESET Scanner offers more in-depth virus scanning than many others. Although it took longer, the details of the antivirus scan and the results were worth the wait. Even without the delete / quarantine option, infected files can be detected and deleted manually.
The scanner is available for single use, but you can include a 30-day free trial of the full ESET security package. This package offers continuous real-time protection without having to commit to a subscription or payment.
F-Secure Scanner
Summary:
F-Secure Scanner is a Finnish cybersecurity company that offers a variety of free online tools. Their virus scanner requires a download, but is sleek, easy to use, and efficient.
In our test, it removed most of the malware on the device. The whole process was impressively fast for a download service, taking less than a minute. Once identified, you can view information about infected files, with internet links for more details.
The tool can also successfully remove detected malware by restarting the system. Although very user-friendly, it is currently only available for Windows, but the company offers a free trial of F-Secure Safe software for Mac users.
Pros:
Removes infected files 70% degree of accuracy It takes less than a minute to scan Simple user interface It is regularly updated for new threats Cons:
Available for Windows only No cloud-based scanner Scan options are not customizable System restart required
Personal opinion:
The F-Secure virus scanner is definitely close to the ideal solution. Although it requires a download add-on, it takes up minimal memory. You can share your results with the company to help keep your database up to date.
Not only does it guarantee high-quality discovery, but it also creates a sense of community. You do not need to worry about privacy, as all results are anonymous.
Scanning speed is another strength, as is the ability to actually eliminate the threat. F-Secure allows users to scan and delete infections at no extra charge. Although restarting the device is a slight inconvenience, a surprisingly large number of other scanners do not offer disinfection at all.
The F-Secure scanner is impressive as a complete malware detection tool. It fails to detect every threat, but still performs well in all areas.
BitDefender Virus Scanner
Summary:
BitDefender Virus Scanner is a downloadable application that is part of BitDefender's free toolkit. You can use it to quickly scan critical areas of your device, perform a full system check, or check a specific location. We chose the first option and the scan was completed in less than a minute.
The application was able to detect that the computer was infected, but did not detect all threats. We were able to quarantine the files, but we had to change the user privileges so we could clean them. The scanner is generally effective, but too complex in some areas.
Pros:
Available for Explorer, Firefox and Chrome It takes <1 minute An adware removal tool is also available Quickly identifies malware The fastest possible option Cons:
No detailed results Available for download only There is evidence of conflict with other applications Limited accuracy
Personal opinion:
BitDefender Virus Scanner was the most sophisticated to use. It displays a list of each threat found, the action taken, and a route to manually locate the file. However, after localizing the infections, it is not clear how to delete them. In addition, the interface itself is not very attractive.
When we finally managed to navigate the settings, it was easier to understand how everything works. The scanner can be set to disinfect automatically or quarantine a file if it can. It failed to detect all known malware on the computer, which is obviously a problem, but it was able to eliminate common threats.
We also tried the adware removal tool, but was disappointed that it only works for two types of adware. In summary, the BitDefender virus scanner can work for you, but only with known threats and some inaccuracies.
Paid antivirus vs. free online scanners
An online malware scanner can be used to quickly identify threats without committing to a paid service; but we found too few cloud-based scanners other than the Safety Detective Vulnerabilities Scanner. In any case, an online scanner can never replace a complete security package.
In the best case scenario, it provides vulnerability detection, basic overview of problems and guidelines for solving them, but not the ability to actually solve them. If you want to make sure that your device and files are protected, we recommend that you install high-quality, first-class malware software.
On the other hand, if you're just looking for a quick system scan with no downloads and no financial commitments, a free online scanner like Safety Detective Vulnerabilities Scanner provides the first line of defense before deciding which comprehensive antivirus software you want to buy.
Control Panel & Features - Identical
Both our web hosting and servers come with the cPanel control panel, and an advanced hosting stack including backups, software installers, malware security & more. Both are incredibly easy to use and require no technical knowledge, and our support team will support you on both environments.
Can you manage a server in my own Cloud provider account?
No. For control and security, all the servers we manage are within our own Cloud provider accounts. Only our most senior sysadmins have access to these accounts; not even our support staff. We also run our deployment stack in an automated fashion, so the reason our prices are so low is that most manual work that might usually be done by an individual sysadmin can be handled by our centralised team.
What kind of software does Stablepoint use?
Stablepoint servers run the cPanel/WHM control panel running on CloudLinux operating system. CloudLinux provides a number of improvements over other Linux operating systems, especially when it comes to a shared web hosting environment. Not least of these is security and isolation where each user is isolated to their own virtual file system. We also utilise Litespeed web server, which is a drop-in replacement for open source Apache. Litespeed provides a number of performance and caching improvements over Apache. JetBackup is provided as an easy interface for managing and restoring backups - either granularly or, if required you can restore your whole website back to a specific point in time in the last 30 days.
Dedicated Resources - Difference
Every website runs on physical servers in the cloud. Our web hosting is traditional 'shared' hosting, where a server is shared between users; one site could in theory cause problems for others. On dedicated servers this can not happen.
Of course, this does not compromise security. Every cPanel is completely isolated from the others, even if resources are shared.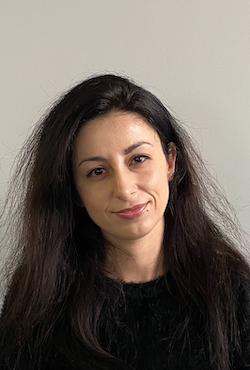 Nadejda Milanova
An experienced Content creator in the field of Search Engine Optimization (SEO) and WordPress. A true proffesional with a Master's degree focused on journalism.
Read more by Nadejda Milanova