The ERR_CONNECTION_TIMED_OUT error can often be seen when trying to access a web resource you need. It doesn't matter which browser you use, as this issue is not related to any of them.
It is worth mentioning that the problem can occur on all sites, as well as on some specific ones. Sometimes users don't have access to Google-related resources, such as Facebook or YouTube.
When a webpage doesn't respond correctly, Chrome suggests three possible fixes:
Checking the connection Checking the proxy and firewall Running Windows Network diagnostics.
These are the few solutions that do not work properly to address these issues. We need to take more steps against this problem. If you don't know about other solutions, you'll find them all in this article. You do not need to worry as these solutions do not require any expertise.
What is ERR_CONNECTION_TIMED_OUT?
Websites can't connect to browsers if the website stops sending data or the browser stops receiving data. It's hard to know what went wrong, but there are plenty of things you can try. Chrome users, if you are encountering an error that is very common, don't panic! It may seem scary, but you are not alone. You'll find simple solutions to fix this issue here.
What is the cause of ERR_CONNECTION _TIMED_OUT error?
There are many reasons for this error, but the cause can give you an idea of what you need to do to fix the issue. If the err_connection_timed_out error is what you are experiencing, then you should understand that one of these is the cause. Some reasons may be that you are using the wrong type of protocols or your firewall is blocking your website connection. You can't access the website because one of these things is happening:
Server is not responding or delayed in giving a response
A connection can't be established between your browser and the server
You have an invalid URL
This is a common problem, but there are various possible causes. The most likely culprit is the internet connection. Our methods are related to this issue. You can look at our techniques and use the one that suits you best.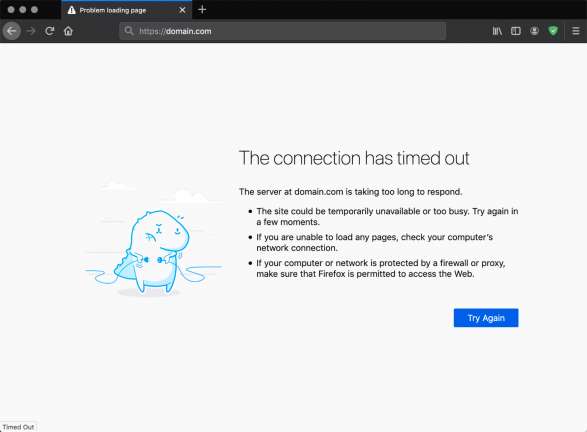 How to Fix ERR_CONNECTION_TIMED_OUT error?
If you have an issue, we have a solution. We want to help you fix those errors as soon as possible so they don't happen again. There are a variety of ways to correct the problem, depending on the reason for the error. The best way to clear up any mistakes is to find a suitable solution. First, try the first method and if it doesn't work, then go to the other one. Keep trying until your problem is resolved.
Methods
Clear browsing data and cache from your browser
There are two types of temporary internet files on your device. Cookies are saved to your browser, but your cache is saved on your device. If you are experiencing connectivity problems with a site, it may be due to some wrong information in the cache. Clearing your browser's cache or deleting cookies will often fix this issue.
1 Open Google Chrome and enter the following URL:
Chrome: //settings/clearBrowserData
2 Move to the advanced tab and change the time range from the beginning
3 Tick all the option like Cookies and cache related options.
4 Click Clear data button
So, in order to solve this problem, you need to turn off your device's cache and clear its old history. After that, see if the webpage is loading normally. If not, try different methods.
Change LAN settings
Your internet settings might be affected by a virus or some changes you may have done accidentally. You should change these settings so it doesn't happen again.
1 Open the control panel
2 Adjust the view by category to large icon. Click on Internet options
3 Go to the connections tab and click on LAN settings
4 Untick all the options given in automatic configuration and proxy server sections
5 Click OK
6 Restart the browser
If the error persists, then it is not a proxy or LAN setting on your computer. Move to another troubleshooting method.
Modify windows hosts file
When your web browser generates an error, then you should try modifying your windows hosts file. This file may be the culprit, so find the problem and fix it by making changes in it.
1 Open the start menu and then select All programs> accessories
2 Right click on notepad and select "run as administrator."
3 A Notepad window will appear on the screen. Click on the file menu and select Open from the list.
4 Select All types from the drop-down menu
5 Click on the hosts from the list
6 if there is an IP address or hostname of the website after the last # sign line then delete that address or the data after the end # line.
7 Save all changes and restart your browser.
Renew and Flush DNS
From time to time, websites experience a mismatch between their DNS and IP address. This can lead to connectivity issues that you might not be able to see from your end. Sometimes, you can fix this by flushing the DNS and renewing the IP. It is not difficult to do and we have given some guidance on how to do it.
1 Press Windows logo key + R key to open the Run dialogue box
2 Type cmd in the run dialogue box and click OK
3 In the command prompt window type the commands given below
· ipconfig /flushdns
· ipconfig /registered
· ipconfig /release
· ipconfig /renew
· netsh Winsock reset
To fix this problem, don't forget to press enter. Type the commands in the same order and restart your computer once you're finished. If the problem is not resolved, use the next solution. The firewall or antivirus settings may be responsible for this issue.
Check antivirus and firewall settings
Antivirus programs are designed to keep your device safe from harmful files. Sometimes, they block access to websites that are questionable with a question mark. You can turn off the firewall if you know the site is safe.
You must not forget that your antivirus app is protecting your computer. Turning it off while at work can be problematic, but uninstalling the software to access the website is not. However, while an antivirus may be turned off while you work, you should always turn on your firewall.
Conclusion
These methods we shared will work for you and they're very accurate. There are still other possible solutions too. One is updating drivers, and to do that, you'll need to download the tools we linked in the article.
You may not need any tools to update your windows, but you will need to update the drivers. This is a good idea because the err_connection_timed_out error isn't as bad as it seems. It can only keep you from visiting one site at a time.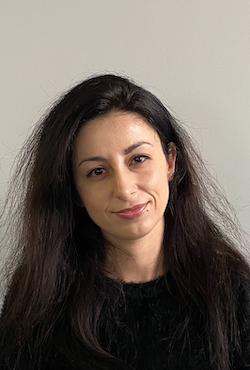 Nadejda Milanova
An experienced Content creator in the field of Search Engine Optimization (SEO) and WordPress. A true proffesional with a Master's degree focused on journalism.
Read more by Nadejda Milanova