Video is no longer an expensive marketing tool. With the way video has grown, marketers everywhere are using it. This flexible medium has high returns on value and can be used in many ways, like showcasing products and services, helping customers, providing a human touch to content, and grabbing more eyeballs. And these powerful qualities are amplified on two of the most popular platforms for content creation and marketing — WordPress and YouTube).
You have a video on YouTube and you want to share it on your WordPress blog) Simple enough, right? Actually, there are a few easy ways to embed a YouTube video in a WordPress post. Here's a quick tutorial on the easiest and most effective methods of embedding YouTube videos in WordPress. And a few thoughts at the end will let you in on some creative ways to use your YouTube-WordPress content.
Embed your videos directly into your blog with this simple step-by-step process. If you have a WordPress blog, embedding YouTube videos is easy! You just have to know how to do it.
You know that YouTube video you really want on your blog? You can do it now!
First, go to YouTube and find the video you want to embed. Copy the URL at the top of the browser. Go to your WordPress editor and paste the URL so it becomes an embedded video.
oEmbed is easy to use, but there are some guidelines you should keep in mind while using it. First, place the embed link in its own line with no text or whitespace before or after the link. Next, don't add alignment or style elements to the URL. Finally, only links to videos or playlists are accepted. Don't paste the URL of a YouTube channel.
Embed YouTube Videos the Right Way
To embed YouTube videos, you can use the simple iframe code. This code is very easy to follow and doesn't require any customization. The video will not have its own player controls, but it will automatically play after loading
Want your YouTube video on your website? It's really easy to do if you know the right steps.
First, click the Share button below the YouTube video you want on your WordPress page.

Then, click the Embed button.

And viola! You've found the iframe embed code along with a few customizable options.

To embed, head back to your WordPress website.

Next, copy the embed code and paste it in the text editor below.

Update the post to save it and WordPress will convert into an embedded video.
Sometimes YouTube videosare difficult to embed. At this point, it can be helpful to use an online embed tool. YouTube offers a specific developer page with a long list of customization options for embedding videos, but we offer an easier and more seamless experience.
To get the most out of the iframe method, you can try YouTube video embedding tools like YouTube Video Embed. This website lets you customize your embed and creates a long code that you can copy and paste into WordPress directly.
Pasting the URL of a video, playing around with the embedding settings, and copying and pasting the iframe code is a pretty simple process. YouTube has a ton of video embedding options, so here are a few:
Autoplay video
Loop video
Aspect ratio
Show Annotations
Allow fullscreen
Closed captions
Progress bar
Width and Height
Related videos
Layout
Video title
Start time
End time -Alignment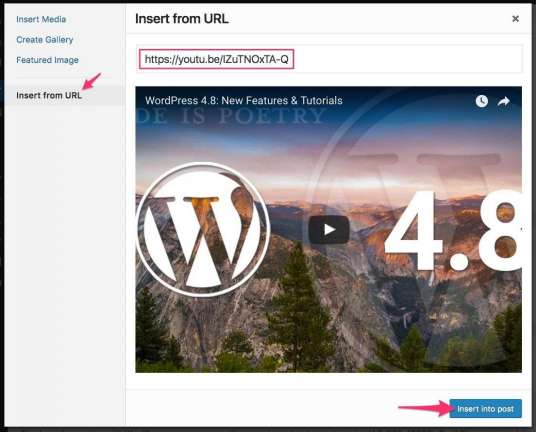 Optimizing Embedded Pages
Embedded YouTube videos contribute to the weight of a web page, which can slow down your website. This is why performance metrics will show an increase in page load times after you've embedded a video. Every time a visitor's browser has to render a page, many requests have to be made, and the more video embeds you use, the worse your website performance will be.
When designing your e-commerce site, remember that your website can be slow. Requests for too many resolutions, images, and other assets can make it take more time to load. Not only will this frustrate your customers, it will also make it difficult for them to explore more on your website. When you design your pages, make sure to limit the number of videos and other assets to two or the maximum your customer's device can handle.
It's important to ensure that videos are not slowing down your site. Lazy loading is a technique that loads less critical resources like embedded videos when the user clicks on the play button, not when the page loads.
It's a good idea to avoid lazy loading for a couple reasons. One, it wastes user data, processing time, battery life, and system resources. But with the right plugin installed, you can reduce initial page weight, system resource usage, and initial page weight. All of these things will make your website faster!
This YouTube Embed Plugin by ELEX Optimize is a good tool for the purpose. It helps you embed a video without loading it on the page, but loads it after the visitor clicks.
You can now embed videos on your website with the free Elextensions plugin. Just install the plugin, enter the video URL and banner image link, and you're good to go.
The shortcode is: [eh_optimize_youtube_embed video="VIDEO LINK" banner="IMAGE URL" alternate_text="ALTERNATE TEXT" width="560″ height="315″].
Embedding YouTube Videos
YouTube videos are a creative way to keep people engaged on your site. Instead of including suggested posts in text or a widget, you can embed YouTube videos to avoid the users leaving your site. Wherever YouTube videos are embedded, they promote engagement and increase conversion rates.
Go to the search bar, type in video and check the results. The video widget will then be added to the sidebar. Now, go to Add a Video. Click on Insert from URL from the pop-up.
You can now paste the video link, and see the video preview, after that click on Add to Widget. Finally, simply click on Publish to make it live.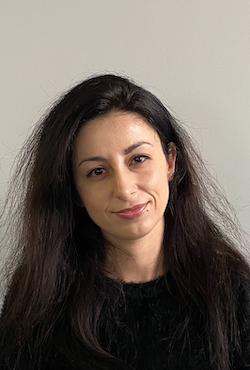 Nadejda Milanova
An experienced Content creator in the field of Search Engine Optimization (SEO) and WordPress. A true proffesional with a Master's degree focused on journalism.
Read more by Nadejda Milanova