How would you feel if you woke up in the morning and your website was down? Overnight something happened, an accidental crash or a cyberattack, and all of a sudden, your articles that took you years to build up, along with your files and data are all gone forever. Unless you have it all backed up there is simply no way to retrieve them.
People often think about the security of their homes and cars but very rarely do they think about the security of their websites. But actually, website security should be a top priority since there is a high chance of something going wrong and your data being lost. When this happens, you lose your valuable content and possibly customer data that will affect the reputation of your business.
It's lucky then that WordPress has several excellent options for backing up your website, all you have to do is learn and understand the simple processes and you can back up your files and data regularly. This will make a huge difference to your peace of mind when operating your WP website.
Backup your WordPress website
WordPress websites are very user-riendly, they are easy to set up and use for your personal blog or website in minutes, but that spells danger when it comes to website security, mainly because it's so easy to overlook. When you're running a website, you are always vulnerable to hacking, DDOS attacks, data theft and data loss.
In order to backup your WordPress website effectively you need to address two aspects, database and files. The database is the place where all of the core website data is stored. And not just username and passwords, this includes posts, pages, comments, themes and configuration settings. Your website database is the substructure of your website.
The files are a different story. WordPress files contain programmable content to run your WordPress website. They contain files such as activation, license, index, settings, sign-ups, and much more. If you lose these files following a crash or an attack, you will not be able to restore your website.
To avoid losing your WordPress website database and files you need to backup your website regularly, especially if you move to a new location or upgrade your website. Backing up your website isn't difficult but you need to know the steps if you want to cut out the stress and confusion. You can backup your website using these backup instructions.
Why do you need to backup your website?
Whether it's a personal blog, e-commerce website, or a small business website you run, you stand to lose all of your data and files if you don't back up your website. Although WordPress is very user-friendly this has its risks, it means that its infrastructure is well known and easy to hack.
Cybersecurity is a big deal these days mainly because data has become a lucrative commodity, add to that the sophisticated malware and spyware that is developed by cybercriminals and you can see the need to backup your website. The good news is that WordPress makes it easy, you just have to know what you are doing.
For example, you are posting content on your blog. A relatively active blogger will produce an independent blog post once a week on a topic related to their core business or interest. This amounts to 48 articles every year, a substantial amount of time, effort, and value could be lost overnight.
Now think about your database and files. If you are running a small business or an e-commerce venture, following a cyber-attack, you may lose not just your website content but also also lose valuable customer data that would affect your reputation as well. Think of WordPress backups as your insurance policy against potential losses.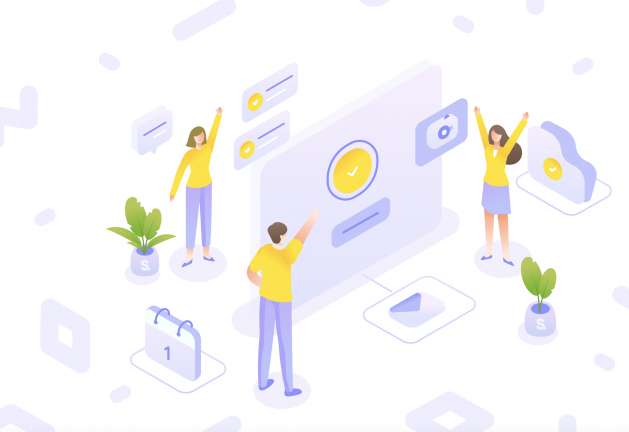 WordPress backups
There are different ways to backup your WordPress website. One of the ways is by using the Admin process in the backup instructions. Alternatively, you can use a backup plugin that gives you more options.
A backup plugin such as iThemes is easy to install on your WordPress website and with only a few clicks you can run a series of different backups which suit your business or enterprise the best.
Using a backup plugin gives you more flexibility and options when backing up your data. The best way is to do a complete backup which covers all types of data and files. It's recommended you use this after installing the plugin and after any major website changes.
Outside of the complete backup, you have several other options that allow you to backup sets of files and data according to usage. There's no point in backing up files and data continuously if no changes have been made, so improve your productivity and processing time with more focused backups.
How to backup your website?
There are two ways to backup your WordPress website: manually or using a plugin. Plugins tend to be the more practical and user-friendly option but it pays to know how to backup your site manually in case the plugin malfunctions or crashes.
One of the easiest ways for backing up your WordPress website is to use the SFTP method. This requires installing a powerful open-source tool like FileZilla and entering your credentials. After you log in, create a local folder to store your WordPress backup which can be easily done through your FileZilla app. Next, locate your public_html folder and place it in your FileZilla backup folder.
There are other manual methods but this one is the most straightforward. If you want an even simpler way, then turn to one of the many backup plugins for WordPress on the market. Take iThemes for example, you only need to install this plugin on the sidebar and follow the onscreen instructions – it's a simple and robust solution.
When you have decided which backup option to pursue it's time to install and run the program. Backing up your data and files on WordPress isn't difficult when you know the process involved, but it is crucial, especially when you consider how easily you could lose everything.
What's the best way to backup your website?
When it comes to home insurance, car insurance, or life insurance, people have no problem signing up for expensive policies in case the worst happens. Strangely, that same sentiment isn't extended to website security even though the risks are somewhat higher. There's every chance you could wake up in the morning and your web host has accidentally deleted your website.
Your insurance policy against this happening is your website backup. When it comes to WordPress you have several options, not all of them are easy and straightforward but when you know the process it can be done swiftly.
You can choose from a manual backup method or using a plugin. The manual backup method takes a bit longer and requires a bit more know-how, however, it doesn't require a plugin and can be done for free. Manual backups include channel backups, backups with the cloud, and Rsync backups.
If you want to invest some money in a plugin you have several viable options that give you speed and reliability from the WP platform. Choose from UpdraftPlus, ithemes, BackupBuddy, Jetpack Backups, WP Time Capsule, and much more.
Conclusion
Your website faces many unseen threats. WordPress has several advantages, it's smart and user-friendly, you can set up a website in just a few minutes and get your business or blog up and running on the same day. The trouble, however is related to its security.
Cybercriminals can easily target WordPress websites and install malware or steal valuable customer data. Additionally, a website is at risk of being accidentally deleted by your webhost, something that happens more often than it should.
When it comes to WordPress you have two ways to back up your files and database. You can do this manually, or you can use a plugin option. Both methods work well, however, the plugin option is easier and cheaper. If you don't wish to extra budget for your site's backup you can learn several manual methods that deliver the same results using open source applications.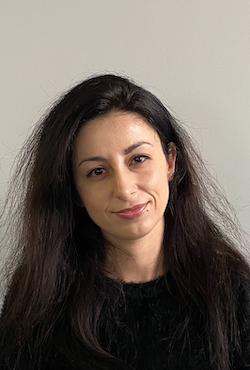 Nadejda Milanova
An experienced Content creator in the field of Search Engine Optimization (SEO) and WordPress. A true proffesional with a Master's degree focused on journalism.
Read more by Nadejda Milanova