Each website relies on traffic for its lifeblood while ironically, it's the most difficult thing to get. Why? Getting new traffic is hard!
Over the years marketers have tested a number of techniques which we will try discuss to today and hopefully help your business get a more steady and reliable traffic flow.
Note, that just getting traffic is not enough. If clients don't find what they are looking for, they will not interact with your website in a way you want them to – making a purchase, sharing content, subscribing to your newsletter.
Why? Because if you are not offering anything valuable and unique, you will not get anything in return.
A lot of us are already aware that SEO is a brilliant way to generate new traffic, and for a lot of businesses it's the only way of increasing search results.
However, there is diversity in traffic and you should also rely on the variety of other strategies which you can use and optimize each traffic source.
Basics of SEO
Search engine optimization is the process of optimizing your webpages, located at the domain name (i.e. yourwebsite.com) for the purpose of getting more relevant and top results in Google search results. This means optimizing content and website elements such as the title, meta description, and content keywords. These three elements help search engines understand the content and which pages are important. They also provide visitors with a more tailored experience and may result in search engine optimization (SEO).
To gain more insight into how to optimize your website for search engines, take note of the following five elements!
Keyword density. Given a fully qualified domain name, it's necessary to have hundreds or perhaps thousands of search queries on the page. However, if only a few of them are important, this isn't a big deal. Since it's only a few search queries, Google is willing to overlook the site if the rest don't bring significant traffic.
Physically structured content. This is when the website has content such as headings, subheadings, and bulleted lists such as a list of products or business services. These different structures help provide readers with a more structured experience and may help them focus on what is important when they are seeking information.
Depth of content. Content on a page is often longer than the title alone. Adding crucial details like location, price, and reviews to your product descriptions, for example, help people be more insightful and seek out those details. It may also simplify complicated material.
Keywords. Keywords are used to direct a potential customer towards another page on your website. Keywords may include a website address or brand name. Keyword research can be crucial to determining how well your site performs in search engines. This aids updates to Google's search algorithm, so being prepared for major changes is important as these can affect the rankings and visibility of your site.
Images. Images are crucial for the user experience, and SEO provides search engines with many images that remind viewers of the content on your page. Search engines are often good at predicting the quality of these images. Providing relevant free images is always a good idea, as well as adding images with great SEO value on your home page. It tends to increase your visitor's trust and create a more accurate search engine optimized image.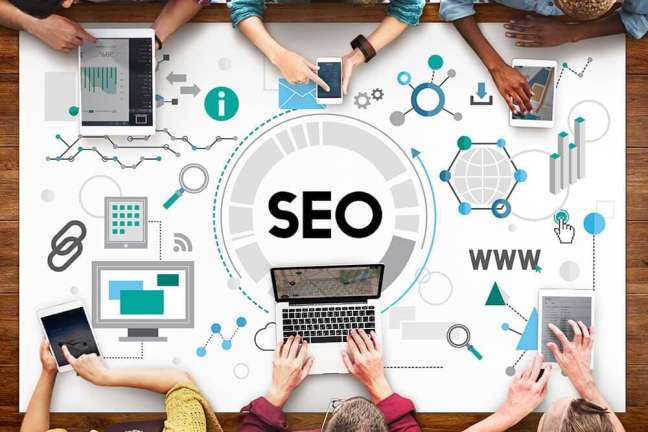 Additional sources of traffic
An optimizer never looks at one source of traffic as the sole solution to improve the quality of traffic on a site. Let's take a closer look at each of the methods, beginning with your primary source of traffic.
Since all traffic sources can have a negative impact on traffic quality, we want to make sure that we're always prioritizing the right source of traffic for our blog, website, or service.
The right source of traffic can also vary depending on how you're planning on using the traffic that you receive.
For instance, if you're planning on using visitors' search requests for content to generate leads or free traffic, it's probably a bad idea to rely solely on search engine traffic. Sure, Google needs to be included in your content because it's the one that anyone can use to show up in search results.
Social media
Google isn't the only company that relies on search engine traffic.
If your main source of traffic is social media, you can exclude the search terms in your post's content preview, and Google will show it to whoever is visiting your site first.
If you're relying on bloggers, they may include the search terms in their posts, but exclude the keyword to help their followers find your blog. There are plenty of other reasons to pair search engine optimization with social media, but that's just a sample of how reliant you can be on said traffic sources.
Paid ads
You can always supplement your search engine traffic with paid advertising.
Paid ads can come in the form of affiliate marketing and guest posting, where you pay a third party to share relevant landing pages on your website dedicated to any current or potential audience. You can use this traffic to increase your Google ranking and hopefully draw visitors into your site.
You can also significantly increase the likelihood of people being interested in what you have to say by including certain keywords in your posts in social media posts.
Both of these methods can come in really handy for boosting website traffic and exposure.
Here are a few places to start:
Always make sure you double-check the SEO status of every source of traffic that you use. If you notice we've mentioned a result in a tweet, refer to our previous point (how SEO works) and double-check if it's even been indexed by Google.
Even if you're using paid advertising on social media in a given location, you'll need to pay careful attention to the current state of search engine rankings. The search engine will prioritize content.
Content
One of the easiest ways to capture traffic and reach a new audience is through content. This is especially true for businesses that are bound to the almighty search engine. Content serves as the greatest way for you to market and reach new customers.
Of course, you want to create quality content that makes the reader want to come back to your blog and read more. However, content marketing isn't just good for the sake of content — it's also a matter of having the content quality you want.
We're going to look at a number of different strategies that you can use before you even begin writing. Let's dive in!
If you got the SEO game down pat, then you can increase your website traffic with zero investment. Don't worry though — We are not going to discuss the topic of websites' backlinks. The focus right now is on writing quality content and maximizing the results.
Now that we've got some groundwork out of the way, let's look at a few ingredients that you should include in your content to make it more successful.
Chances are, you already have a moderator on your social media accounts and some people that regularly view your content. Have these people engage with your content to help spread it around. However, any form of content will do — whether that's a video, a blog, or a YouTube video. Spending some time to engage the right audience is key.
You probably know how your audience likes to interact or respond to articles. They may respond better to articles that tell a story or describe a financial concept. Conversely, you might find it beneficial to publish a few blog posts that are practical and approachable.
When it comes to optimizing your content, the key is to have a reputation system in place that is based upon the communities you're interested in. This will make scheduling interactions much easier, but also allow more interactions to be scheduled on a risk-free basis. Create a landing page that describes who you are and what you offer. Then start scheduling interactions by creating a post that you can repackage into a different format: listicles, stories, updates, and so on.
You can use tools such as Ahrefs' free SEO quote tool to help you generate keyword phrases, curate the best content, and schedule the right people to interact with you. Knowing your audience's behavior is key to creating your unique blend of words, phrases, and images to engage them and entice them to take the next step in their lives. This is not about spamming another site — remember, your aim is to attract the users you want by exploring their behavior and providing the best service in the context of their capabilities, availability, and history of your offering.
Social sharing
Word of mouth plays a key role in acquiring new traffic. Choose your landing page that will efficient to make sharable content.
By having the visitors collect certain requirements from your offer or landing page, you will also provide an incentive for them to share it to their social circles.
Getting the attention of your visitors is one thing, making them feel that you are special and unique is something else. Are they proud of your brand (reputation) and also in it for your brand? Optimize your copy to meet these factors and be sure that it gets people's attention.
Conclusion
In the same way that you shouldn't rely on any single channel for generating traffic, you shouldn't rely on any single source for traffic, like social media or search engines.
After reading this post, you should now be familiar with the different tactics that you can use in order to get people to visit your site and become a returning visitor.
The best way to get more traffic is to create popular webpages. Such tactics include online advertising, social media traffic, guest posting, and commenting.
Using all of these tactics will transform the way your website currently attracts visitors, and even for the same traffic, the more tactics you use, the better your results.
Try experimenting with the unique content-building methods described above and see if you can finally break away from having to rely on search engines alone.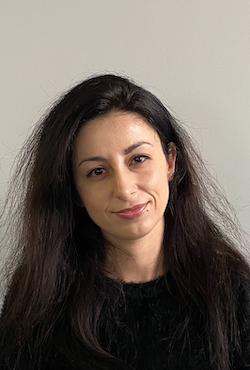 Nadejda Milanova
An experienced Content creator in the field of Search Engine Optimization (SEO) and WordPress. A true proffesional with a Master's degree focused on journalism.
Read more by Nadejda Milanova