You could compare running an online business to running a race in the Olympics. Except instead of a gold medal, you're competing to be at the top of Google's search rankings. But getting to the top of those Google listings takes time, especially for new businesses. If you want to make sure your business gets seen, then you're going to need to advertise.
Google Ads (formally known as Google AdWords) is Google's own advertising platform that allows businesses to reach customers through its pages. With Google Ads, you can have your business promoted at either the top or bottom of the search results page, making it easy for your business to get noticed.
Your ads could also appear in Google Shopping, YouTube, Google's Display Network and other platforms.
For incredible ROI and results you can measure easily, getting to grips with Google Ads could be a game-changer for your business. Want to know how to use Google Ads? Use our guide to help you get started.
What are the benefits of using Google Ads?
If you want to reach the widest audience possible with your website, then you need to make sure you're advertising in the place with the most people. With more than 3.5 billion searches every day, that place is Google.
Some of the main benefits of using Google Ads include:
Detailed targeting through keywords, location, language, age, and even different devices.
With no minimum spend on ads, your budget is completely controlled by you.
Get access to detailed data about your ads' performance, helping you to measure your return on investment.
Easy to manage thanks to simple online and desktop applications.
How does Google Ads work?
When you create an advertising campaign through Google Ads, it is based on how much you are willing to 'bid' for each person who clicks on your ad when they see it on a Google platform. It's an auction system, in which winning bids will see their ads appear in search results, or on banners throughout the Google Display Network. It's a balance between having a high Quality Score for your advert and the optimal bid amount, more on which below.
Some key terms to know
If you're new to digital advertising, then there are some key terms you should get to know. This will help your understanding of using Google Ads, while also making sure you know what you're doing when creating campaigns. These include:
Keywords
Keywords are an important part of advertising with Google. These are the words or phrases that people use when searching Google, leading them to see your ad. For each campaign, you'll need to spend time thinking about the types of keywords you think people will use when searching for your business, service or product. Google will even help you with some suggested keywords.
Quality Score
Your quality score is determined by the relevance of different keywords to your ad, as well as the target of your ad (such as your website or a specific page). The better your quality score, the more likely it is for your ad to rank within search results, while also lowering the cost of your bid.
Bid
Your bid refers to the maximum amount you're willing to spend should someone click on your ad. You won't pay anything until someone clicks your ad.
Ad Rank
Using the information gathered from your Quality Score, bid cost and other factors, the Ad Rank decides where your ad appears compared to other ads.
CPC (Cost Per Click)
This is the amount you'll pay when someone clicks on your ad, but not every click will incur the full bid price.
CPM (Cost Per Mille)
This is the amount you'll pay per 1,000 ad impressions.
Conversion
A conversion is the term for when someone takes another action following your ad. If someone clicks your ad, then makes a purchase, registers for a newsletter or gets in touch, this would be classed as a conversion.
CPA (Cost Per Action)
Your CPA is the amount you'll pay for each conversion that comes from your ad
Getting started with Google Ads
Getting started with Google Ads is quick and simple. It takes just a few minutes to get your account up and running so that you can start creating effective campaigns that will boost your business.
Create an account
The first thing you'll need to do is create a Google Ads account. If you already have a Google account, this will link up easily, or you'll need to create a new Google account too. You'll be able to select details such as your time zone and your location, as well as input your billing details ready to get started with your Ads account.
Get organised
One of the great things about Google Ads is that you can organise your account into different Campaigns. This will make it easier to have an overview of your different ads and means you won't need to create new categories each time.
In each Campaign, you can create Ad Groups. For example, if you have a business that sells cosmetics, your categories could be Eyes, Face, Lips, and your Ad Groups within them would be Mascara, Eye Shadow, and so on.
Creating Campaigns and Ad Groups allows you to focus your efforts to make sure that the ads you put out there reach their intended targets, making sure you get the most value for your spend.
Set your goal
Every marketing campaign has a goal. Whether you want someone to visit your website, visit your location or encourage calls to your business' contact centre, setting this goal will help you create the most effective Google Ads campaign. Whichever goal you choose, Google will optimise your campaign to help you achieve maximum results.
Set your budget
Google Ads lets you set your own marketing budget, meaning businesses of all sizes can make the most of it.
In Google Ads, you set your budget in two ways:
Your daily budget is how much you're willing to spend per day on your campaign.
Your bid is the maximum amount you're willing to spend per ad placement.
You will then need to decide if your bids will be Cost Per Click, Cost Per Mille or Cost Per Action.
Once you've decided on your bid amount, this will be measured against the quality of your ad to establish your Quality Score, which is rated from 1-10. The closer to 10 your ad is, the higher it will rank, and you'll spend less for each conversion.
Your budget for each campaign can vary according to what your goals are. This can help you prioritise your spending in different areas, as well as letting you test out different types of ad spend.
Choose your campaign type:
Google Ads provides several different campaign types to help you achieve different goals. These are:
Search campaign The most popular type of Google Ads campaign, a search campaign displays ads in the search results when someone searches for keywords chosen by you.
Display campaign Display ads appear on Google's partner websites - the Google Display Network. They often appear in sidebars, header spaces, etc. They can also appear around YouTube videos, in Gmail, and different apps. As the Google Display Network contains over 2 million websites, and can contain visual elements, it can be a very effective advertising method. -Shopping campaign A shopping campaign places your ad within Shopping search results. As you can use an image with this type of ad, it can make it more attractive to customers looking for your product.
Video campaign Video ads allow you to place ads as pre-rolls before YouTube videos, ideal for a more visual marketing method.
App campaign App campaigns allow you to target apps specifically for your ads. Even though this is possible through display campaigns, app campaigns will only be displayed in apps.
Choose your keywords
Once you've decided on your budget and the type of campaign you want to run, you can then get to work choosing your keywords. You should think about the types of things people will search for that will lead them to your business or product.
To help you with this, Google Ads features a Keyword Planner tool. The Keyword Planner will not only suggest some keywords for you, but will also give you some recommendations on how much to bid on your keyword. Having this indication can help you manage your budget, as it will show you which keywords could be out of your budget.
Choose your keywords match type
To help you get the most from your ads, Google Ads provides different options for your keyword matches:
Broad Match
Broad Match will help ensure your ad has a broad reach, displaying when your keywords are searched for in any order, as well as similar or related terms. The Broad Match setting is the default for Google Ad campaigns.
Broad Match Modifier
The Broad Match Modifier setting allows you to be more specific with your broad match. You can make sure that certain words have to be present to be able to trigger your ad. You can do this by placing a '+' in front of the word.
Phrase Match
Phrase Match will ensure your ad appears in searches where your keyword is featured among other words. You'll need to put quotation marks around these relevant keywords.
Exact Match
An Exact Match will mean your ad will only appear when your exact keywords are searched for. You'll need to put brackets around the keywords to make this possible.
Negative Match
You can also choose to exclude words you don't want to trigger your ad. This can include certain locations, or words that aren't related to your business or product. Putting a minus next to these keywords will ensure these words are excluded. Choose the target of your ads
The target of your ad is the link that you want your ads to lead to. This could be your homepage, or even a specific product or category page. The page should be relevant to your ad and match the keywords accordingly.
Select your ad placement
Google Ads lets you control which devices your ads appear on. You can choose to advertise on desktop browsers, mobile and other device browsers according to who you want to target. If you're trying to target people who are out and about, for example, then a mobile device will be the most suitable ad placement.
Draft your ad
Here's the part where you need to get creative. Writing an effective ad will make people more likely to click it, helping your business make the right first impression. Your ad should include a call to action to prompt potential customers to click-through.
The more relevant and well-written your ad is, the more likely it is to achieve a high Quality Score. Each of your Ad Groups should have unique ads written to help you get the most out of each of your ads.
Connect with Google Analytics
By linking your Ads account with Google Analytics, you'll be able to get some useful, clear insights into the performance of your ads in relation to your website. Google Ads provides data about how many clicked your ads, but Analytics can help you work out what happens next and the actions that take place once someone has landed on your website. The insights you can get through Google Analytics can give you some great insights that will help you plan your future campaigns.
Execute your campaign
With all of the pieces in place, you're ready to press 'Go' and start your campaign. Once your campaign is running, you can keep an eye on its performance, helping you get a clearer idea of which campaigns perform best. Over time, you can refine your campaigns and invest further in the ones you know are successful.
Getting to grips with Google Ads takes time, but you'll soon get the hang of it. Google's platform makes it easy for you to create ad campaigns in minutes, with multiple resources to help you learn all of its functions and features. Get started with Google Ads today and see what it can do to boost your business.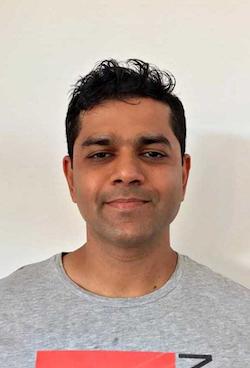 Martin Hemlock
A devoted husband & father to 2 furry kids, coder, table tennis player & salsa dancer. Loves peeking at code & fixing sites; WordPress & DIVI fanatic.
Read more by Martin Hemlock