When you're running an online business, there are several essential things you need to be aware of. One of those is generating leads. You have to make sure that you're reaching out to people who are already interested in your products or services. This is why WordPress is such a great platform. It's easy to find the right tools and plugins to help you generate more leads.
Content is king, and nowhere is that truer than in the world of digital marketing. The more content you have, the more places you can promote it — and the more people who will be exposed to your information. WordPress is a powerful publishing platform that can bring your content to your target market. With some basic steps and a few add-ons, you can use WordPress to generate leads by blog posts or landing pages.
WordPress is one of the most popular platforms for websites and blogs — but it's also an excellent option to generate more leads. Up to 25% of the world's top websites use WordPress, and that number is rising every year. But for marketers, the most exciting thing about WordPress is the integration with various marketing tools and apps.
Why should you use WordPress?
With over 200 million webmasters (making it the #1 site for about half a billion people), WordPress makes it easy to publish online and keep your visitors coming back for more. There are content types to consider. What are you interested in sharing with people? Do you want to give them a tutorial about something specific? Or can you share knowledge and experience across an entire range of topics? Use plugins to create different text and video articles, and build a library of new content so you can continually update your audience with relevant content in a flexible way.
As a founder, you'll need to help get your website launched. This is a complicated process, and starting with WordPress can save you a lot of time and effort. WordPress gives you an easy-to-use platform to start your website and your business, and it's the ideal platform for doing so. It also gives you everything you need to scale the website. You have powerful SEO features to keep people on your site and to get more traffic. Once you're done, you can optimise and adjust your site to add in more sections and products, to further differentiate your website (which you can further extend). If your business is online, you'll have ready access to the services of experienced WordPress experts who can help you with everything.
According to their own figures, social media marketing is one of the three most powerful advertising channels. If you're online, you can use WordPress to boost engagement with your content. If you see your business as a social platform, that's exactly what you need. There are numerous extensions and plugins at your disposal to pay more attention to social media strategies. For instance, YouTube and TikTok plugins will allow you to direct people to your YouTube and TikTok channels when they scroll through your posts. While Instagram extensions and plug-ins will let you run Instagram ads on your WordPress blog.
If you're setting up a blog or the website for anything other than business reasons, look no further than WordPress for hosting. With a reliable platform and a host you can trust, you can keep all of your visitors and readers in one place and optimise all of your marketing activities to increase your reach. With so many options to choose from, it takes no time to get started. Think of the niches you're interested in covering and explore new opportunities to connect with a wider audience.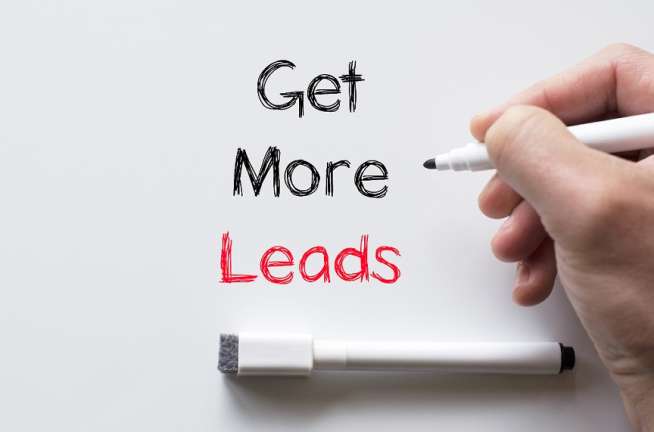 Lead Generation Forms
Lead generation forms are some of the most common tools to generate leads on WordPress. WordPress itself is an online form that visitors can use to sign up on your website and get additional information about your company.
A lead generation form is a way for businesses to collect the data of a potential customer. An email address, phone number, and address are all very important to communicate with later, so you have them stored. Some websites also offer a personalized question at the end of their registration form to segment customers into different groups. This can be useful if you want to automate future emails to that group.
There are many ways to generate leads. One way is through the use of a customizable lead generation form, which you can get from one of these best contact form plugins. With it, you can add a contact form to your WordPress site and turn your new visitors into paying customers.
Use Payments Software
Online payments are easy and safe on WordPress sites. If you want customers to make purchases and pay through your site, be sure you have a good payment system in place. One major advantage of custom payment software is that it allows customers to save their payment, so they don't have to re-enter their information when they visit your site again.
You have many payment options available to you regarding software and plugins that can be installed into your WordPress website. This gives your website the ability for users to create profiles using their social media login information.
Make sure to research these payment methods and choose one with critical features. They are: variety of payment options, low transaction fees, and security to keep your customer's financial information safe.
Try using comments
When you post a comment, most of the time you are immediately redirected to the same page. It's necessary to divert visitors off this path and send them somewhere else, preferably the thank you page or one of your special offers. This way, they have a reason to stay on your site and are not inclined to leave.
Answer their question as quickly as possible and then link to other related content on your site, so they can browse more of your site. The Yoast Comment Hacks plugin is a brilliant way to increase lead generation:
Cleaning emails
Disallowing comments that are too long
Redirecting first-time commenters to a thank you page
Showing a button in the WP toolbar so the user can send an email to all the commenters on a post
Adding a comment routing option, aka showing a drop-down.
Comment Subscriptions
One way to make sure your users tie your online conversations with their offline selves is by asking for their email address, so you can send them comments and replies pertinent to the discussion they started. Plus, this will give you a chance to show off your brand and keep people talking.
Add an email subscription option so they'll know instantly when someone else has replied to or liked their comment. People will start to recognize your brand - and keep coming back for more!
Activating a WordPress comment plugin like Subscribe to Comments Reloaded will encourage more people to sign up for your email notifications or subscription manager. To do this, you'll have to modify the settings by allowing commenters to subscribe to email notifications and managing subscriptions.
Site Speed
Visitors to your website may leave before they even see your content if it takes too long to load. In this digital world, it is essential to make your site fast-loading in order to stay competitive. Studies show that almost half of visitors will exit if a page takes more than two seconds to load. Small changes can make a big difference in the loading speed of your site — like updating plugins, renovating stylesheets, and optimizing images.
Your hosting service is a major factor in how fast your site loads. Remember, shared hosts can get slow during peak traffic hours. That's frustrating for visitors and compels them to go to other sites.
Saving your data in the cache history can improve the speed of your website. Caching is a storage of frequent visited data that can allow for quick loading the next time someone visits. The downside is that it's not permanent; once the cache expires, it takes a while to load.
Web caching is something websites use to store data locally on their servers. This can be achieved by using a CDN service like Cloudflare. Avoid having too many large images on your site, as they can take an inordinate amount of time to load.
Exit-Intent Popups
Exit popups remain popular and effective ways of generating leads, driving engagement, and boosting sales. These days, popups are more personalized and diverse. They're not usually at the center of the page and they pop up on a website only once. But there are many plugins that website owners can use to make them happen.
When visitors are on your website and about to leave, you can show them an exit-intent popup to remind them to sign up for your email newsletter. Some of these plugins offer advanced personalization and targeting features to boost conversions.
For example, OptinMonster uses A/B split testing to find out what type of consumers convert the most. That information can then be used to place a popup in front of the user before they exit your site.
Conclusion
Lead generation is important for all businesses. Without new visitors and subscribers, your business will stagnate. Not a roundup of lead generation can be done without WordPress plugins and software. Here are a few helpful tools that will help you connect with potential customers and track them through the marketing funnel.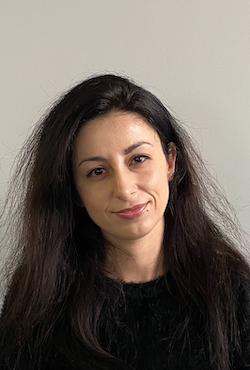 Nadejda Milanova
An experienced Content creator in the field of Search Engine Optimization (SEO) and WordPress. A true proffesional with a Master's degree focused on journalism.
Read more by Nadejda Milanova