Donating through WordPress is a relatively straightforward process that will net you a lot of support in the long run. What's the best way? PayPal donations! They don't cost you anything, and they'll make your website look professional.
Your viewers want to help! They know that, without the money, you won't be able to maintain your website and create new content. Any donation they make is greatly appreciated.
Paying visitors coming through your website will inevitably give you extra conversions for important landing pages which have been designed with bloggers in mind. So if you're blogging regularly then you're going to reap the benefits of the sales. Besides, if you're going to start an online business, it's important to have an online payment system in place.
Donate Online
If you have a WordPress hosted blog, then you can donate by posting a URL on the donate page and linking to this URL from your website. Some Wordpress sites have plugins available to make receiving donations very easy for your users.
If you're thinking about making monetary transactions via your blog, then you'll have to make sure your blog uses PayPal or a similar online payment system. Generous donations can really help bring your business in to the mainstream in your industry.
While installing a plugin doesn't grant you all the benefits of using a donation page, the online donation system you install will save you time by letting you collect donors without having to submit the form to multiple sites. Donate now and keep giving. Any online marketer with a WordPress site should give this tactic a try.
What is a PayPal Donation Button?
PayPal Donation Button are a simple way to collect donations from viewers. Installing this plugin is so easy. All you have to do is set up your PayPal account, and you are good to go.
Most people use PayPal nowadays, so it would be best to use the PayPal donation service on your website. The best part about the PayPal button is that it can be placed almost anywhere on your site.
If you need to, please donate! PayPal is a donation tool that can be used through your browser and allows for donations with any major credit card. It also secures your entire payment process.
PayPal donation fees
PayPal is a great way to donate to your favorite organizations, but be aware of all the hidden charges you might have to pay. The processing charges are as follows:
If you want to accept donations with PayPal, you can do that for free.
PayPal will charge 2.9% + $0.30 on top of your transaction fee at checkout, but your donors will not be charged either.
Now let's see how you can set up the PayPal donation button on your Wordpress website.
Adding a PayPal donate button to your WordPress site is an important step in your company's philanthropic journey. There are two methods of adding the button: installing a plugin or using the processor's official website. For this article, we will show you both methods with the necessary steps.
Method one: PayPal donation button
Here's how to get started.
Generating a code for the PayPal donation button is easy with the help of PayPal's official website. Enter your country and email address and then select "developer." Next, we will need to input the website name and the website URL. Once we've done so, we can use this code on our website.
Sign up for a PayPal account to start. Personal or business, your choice! Once you've chosen what kind of account you would like, fill the forms and click Sign Up.
Once your account is created, head over to the PayPal Fundraising Page to learn more about creating a donate button.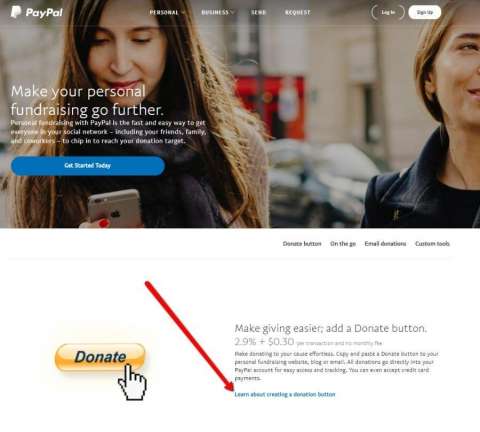 To create your donate button, you need to click on the Create Button. You will then be redirected to another page where you can input your donation details.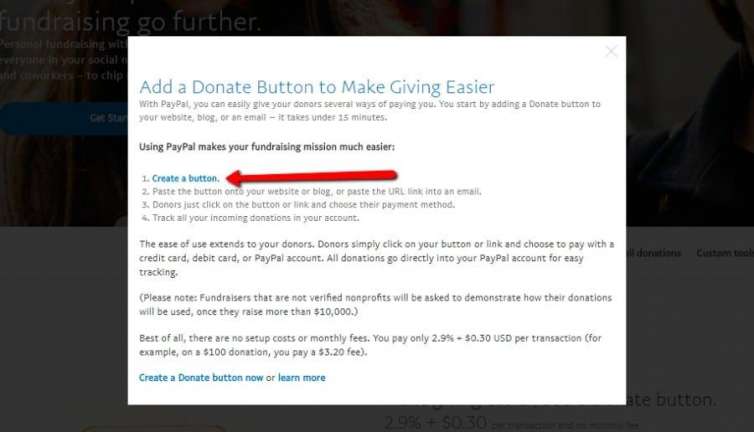 To customize a donate button, select it from the drop down on the left under the button type. From there, you can choose a design that's not stock. In addition, you'll have to decide if donors should only give a fixed amount or any amount they want.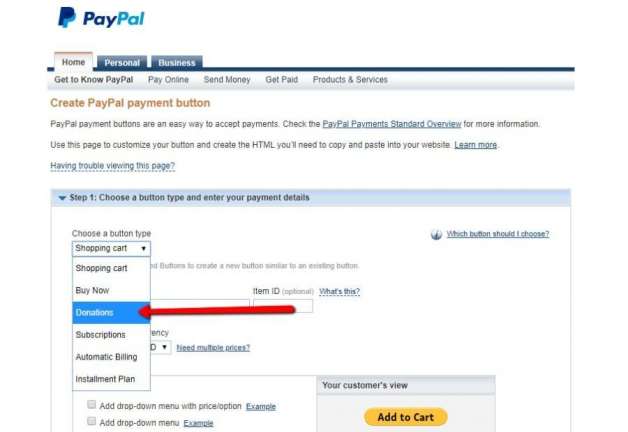 Choose which account you want to use for this transaction.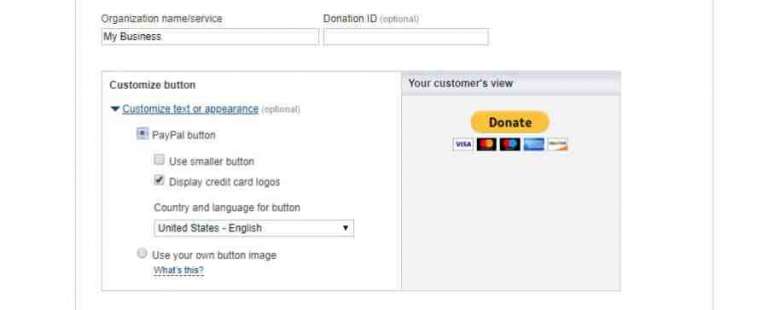 Ok, let's save the button so you can use it in Step 2.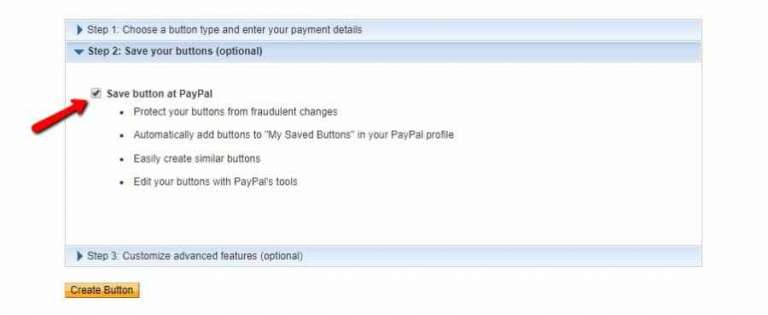 With step 3, you are able to customize the donor's experience. There are many features to choose from including a thank you message, redirect URL upon completion, or shipping details for a physical gift. After selecting all the necessary options, you can go ahead and hit the button that says 'Create a Donate Button.'
You've double-checked everything, and it looks like you're ready to share your donation page with the world. Copy the code for your donation page and place it wherever you want. Place it on your blog or home page, or even the side of your site. For instance, you could create a dedicated donation page, or just put it in a widget.
Method 2: Using the WordPress Plugin
The WordPress plugin makes it super easy to add a donations banner right on your site. Maintaining a high level of customer service in-store and online is crucial for businesses to stay competitive in a world where it is so much easier to shop. Keep customers happy by providing them with the quick and easy customer experience they deserve.
Log into your Wordpress admin panel, then install the PayPal Donations Plugin to make it easier for you to accept donations.
Setting up your PayPal account is an essential part of setting up the plugin. You can change your currency, customize your page style, or redirect to another website if necessary. Somewhere in the default section of the settings page, you can specify a donation amount or just send any message.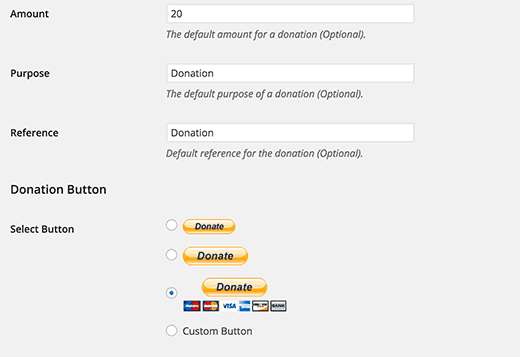 After making all the changes, remember to save the settings.
There are a few ways in which you can implement the donation button, using the Wordpress plugin.
The easiest way to add a donation button is through WordPress widgets. Follow the steps below.
You can now head to Appearance >> Widget on your Wordpress admin panel. Select the PayPal Buttons widget and use the options given to place it in a section of your choosing. For example, you can place it in your Primary Sidebar or Footer.
First, you can customize the appearance by adding text or headings. You can also leave it blank if you want to do so. Once finished, save the changes.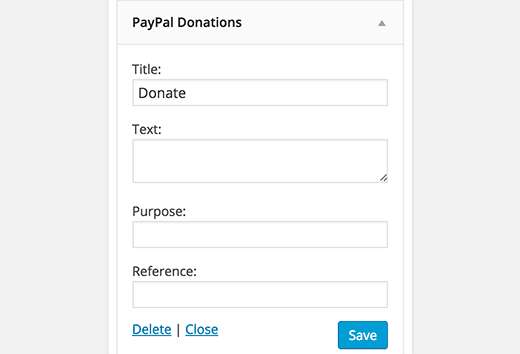 If you're not seeing the PayPal donation button on your website, double check that you completed each step.
What are the best ways to get donations online? You can create a dedicated donation page, or you can simply add the donation button anywhere you want. If you choose the latter, you'll need the [paypal-donation] shortcode. All you have to do is paste it into any text field, and you're set!
The end result is the same for any of the approaches mentioned above. We recommend customizing the donation button with your website's aesthetic and including a call to action that will encourage viewers to donate. Lastly, include a redirect URL to thank those donating.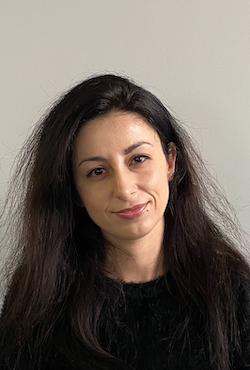 Nadejda Milanova
An experienced Content creator in the field of Search Engine Optimization (SEO) and WordPress. A true proffesional with a Master's degree focused on journalism.
Read more by Nadejda Milanova