The more content a website has, the more staff are required to create, edit, and publish it. This leads to complicated working conditions. While there are still efficient tools like Google Docs and grammar checkers for this, publishing content on the website is super-taxing.
In this article, we discuss what collaborative editing is and how it can be useful for you as a publisher. We also talk about its benefits, challenges, and tips on how to use it with WordPress. We'll discuss what collaborative editing is as well as why you may want to use it.
What is Collaborative Editing?
As in our case, content collaboration can be thought of as the act of many individuals putting in a lot of effort to create a single piece of content. Let's use an example. Do you use Google Docs or Google Sheets? Unlike an offline Word Document, multiple people can have access to the same document.
If you are editor or owner of a document, you can edit, delete, comment, download, and rename it. Whoever has the access level can change the privileges. It seems like an easy method to allow multiple people to work on the same document. Isn't it?
Here's how we edit collaboratively. To take suggestions from your editorial team, you email a copy of the document to each of the concerned editors. They all share separate copies of the same document with changes, comments, and additions. You can access these files and send them back with your feedback.
After this, you will have to resend your edited copy for the same process. The more the iterations, the more time and effort will be spent on conventional collaborative editing. This is not ideal if you want to use shared files and resources.
How to use collaborative editing?
Document related online collaboration is beneficial for small as well as big organizations alike. It can be utilized in multiple scenarios, such as:
Editorial and Discussion Reviews
Most content creation teams have a collaborative editorial system. This means, one or both people will create the content, which will then be revised by another person.
In the age of digital documents, offline documents are just as much of a headache. Collaborative Editing is the solution.
With reliable tools, teams can collaborate in real time. For example, when progress is made on a project, people can use the update function to notify others of what they're doing. So instead of manually emailing to tell someone about the progress you made, you can mention them using the app . This process will also reduce the need for communication.
Simultaneous Editing
Collaborative editing is a great tool for teams in need of a centralized content management system. It can be especially beneficial for those involved in creating and editing documents that are often edited by one or multiple people. You no longer have to be tied to one computer to see changes from your team members - edit in real time from anywhere and on any device!
In this day and age, collaborating on a document is the best way to get things done. One of the most common tasks that need collaboration is content editing. No one can do it alone; that's why collaborative editing is so important. It allows many people to edit in real-time and see what everyone else is doing.
Track changes from multiple devices
Collaborative editing is not available for everybody, which is a shame. However, this does not mean the user cannot use collaborative sharing. After all, these tools are great at keeping track of your work and helping you on a project.
Collaborative editing allows for one's work to be viewed on multiple devices at once. This is convenient for mobility and decreases the chance of damaging the device, meaning that your data is safe.
Benefits of Using Collaborative Editing
Collaborative editing is an excellent way to work with your team and individual projects. These advantages for teams and individuals might resonate:
Real-time Sharing and Collaboration
Collaborative editing enables you to make changes and share comments with all authorized people, so there's no waiting for email notifications to cycle through a group. So, your team can now handle issues faster and have more fruitful discussions about your content.
Data security
A lot of collaboration tools require you to log in with your Google account or other similar credentials. This control lets you make changes to your data and collaborate without any worries of hacking. For example, Google Docs requires that you sign in with your Google or Gmail username and password before collaborating.
Accountability Collaborative tools are a wonderful way for multiple people to work on a task simultaneously, with the changes updated in real time. These tools will later allow you to identify who made the changes and what they changed. This will help you discuss relevant points with the person or people who made the changes without getting confused.
Accountability
Collaborative tools are a wonderful way for multiple people to work on a task simultaneously, with the changes updated in real time. These tools will later allow you to identify who made the changes and what they changed. This will help you discuss relevant points with the person or people who made the changes without getting confused.
The time and effort
The time and effort saved in editing and communication, especially with online collaboration tools, is immense. Imagine having to exchange words about the content without a collaborative editing facility. It would be daunting. Collaborating on a document is the same - with the help of those collaboration tools, time and effort can be saved.
Accessibility
You can always have access to your data, no matter where you are. Your online document creation and sharing solution will make sure your data is available on all devices, without compromising data security. You'll be able to just log in and get right to work from anywhere.
Collaboration
Collaboration means that you have the power to share your documents, content, and files with other people. You can control who's able to edit the content. People can comment on what you've shared with them. The tool also allows for link-sharing and notifications via email.
Collaborative Editing in WordPress Gutenberg
What do you want to accomplish with your content? You might be experiencing frustration with the Gutenberg Editor in WordPress. It's easy to work with multiple people when you're using tools such as collaboration and communication. You can also complete your tasks faster with these tools.
Security and Collaboration Issues
Security and Collaboration Issues Security issues with WordPress are a big deal, but collaboration is even more important. If you don't have the collaboration facilities open to your documents, you have to use an online tool to collaborate with your editors. The content then has to go through the WordPress Editor, otherwise known as Gutenberg. In this case, before we move ahead, answer this question:
Whenever you want to send a document to more than one person, view-only or editing rights can be granted by creating a link.
Link sharing can bring unsafe users into your documents who have more access rights than you originally intended. Link-sharing is a threat to your content's safety.
Collaboration
Collaboration can be a great way to share your work and ideas with others. But it can also be a pain. And a security risk. So now you know the problem. The lesson now is how to train your team to make better decisions about what you post online. The downside is that content creators need to find more efficient ways to collaborate on content. If you don't want to go through too much trouble, think about the security risk and make your decisions accordingly.
You can share content to your WordPress dashboard by pasting it there from the document you created. This way, it goes through an editorial process (multiple iterations and commenting sessions) before you can publish it.
If you need to collaborate, you should use a document with collaboration capabilities to follow the same editorial procedure, which you state above. Once the final audit is complete, you will need to insert the following elements into the Gutenberg block editor: all content, images, captions, meta-descriptions, and more.
Best Solutions
WordPress is a great CMS but it has its limits. That's why it's so awesome that you can extend its capabilities. It's flexible and extensible so it's easy to find a WordPress plugin that suits your needs.

This plugin gives you the power to control who can access and edit the content of your WordPress website. It is not a direct solution but it does give publishers a way of letting multiple people work on the same web page / blog post.

If you want to be sure that your website is translated properly, human translation is the way to go. But if you want to translate in multiple documents, you should use the TranslatePress plugin instead.
With this plugin, you can translate each section of your website in a few clicks. The plugin stores these translations locally on your server, so your data is safe.
Editorial Calendar Plugin

The Editorial Calendar Pluginplugin allows publishers to see their drafts and plan accordingly. For example, you can drag and drop your drafts in order of publication, or add a date to the calendar and create a note for what needs to happen.
With this WordPress plugin, content managers and publishers can now handle content from multiple authors easily. The publishing can be done right with a quality audit to make sure it's up to standards.
Conclusion
The new WordPress Gutenberg editor is tough work. But it's essential for maintaining the quality and relevance of your content. For website owners, this means finding collaborative tools that will make your editorial process easier and more efficient. In this article, уе гьэе всяшеа some of the best ones to choose from.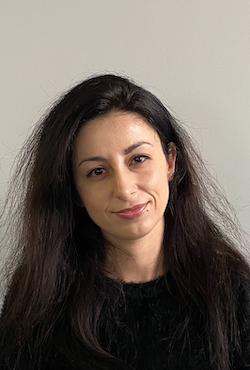 Nadejda Milanova
An experienced Content creator in the field of Search Engine Optimization (SEO) and WordPress. A true proffesional with a Master's degree focused on journalism.
Read more by Nadejda Milanova